Women in STEM Nepal (WiSTEM Nepal) conducted the panel discussion with Women Technologist and Women Entrepreneurs who are building their successful career, innovative ideas, companies, supporting other female entrepreneurs along the way on STEM careers in Nepal and across the world. Event was conducted on 20th December, 2015.
The fact that the STEM (Science, Technology, Engineering and Mathematics) field has the huge gender gap over women in the world as women pursuing STEM subjects and Technology is only 24% in the world. Hence, WiSTEM Nepal is conducting many sessions to encourage more women into STEM Fields that includes the Mentoring programs, Training programs and Leadership & Entrepreneurship programs. Panel Discussion series is one of the mentoring program. The discussion was targeted to have an open interaction between our panelists, guests and WiSTEM Members.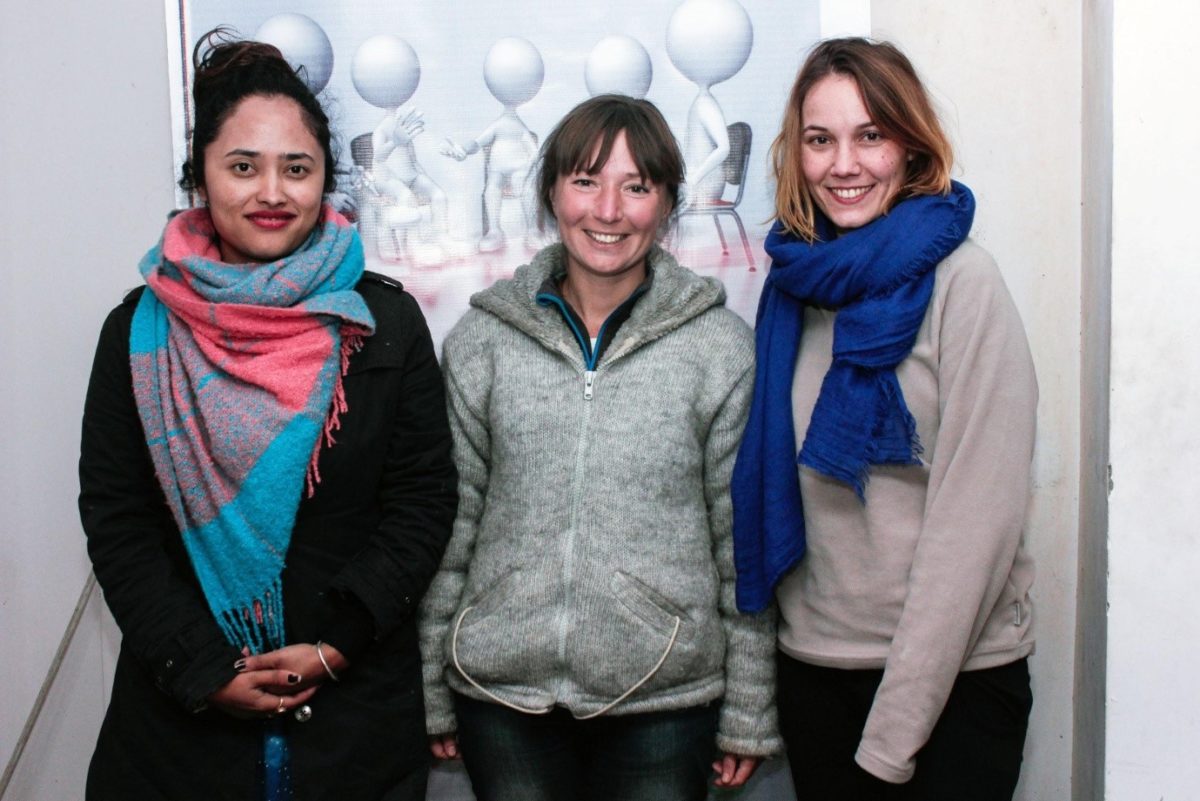 Panelist from Sweden, Yuliya Zhuk, a geologist by profession, who is currently conducting her research on evolution of the Central Nepal believes that STEM needs more women to come up with confidence, attitude and zeal to learn the STEM subjects. "Sitting at the corner do not make anyone lead and show her potentiality but  it's when she comes out of her comfort Zone ,bring the innovative ideas ,breaking the stereotypes which binds her into the limitations. " She introduced us with the new branch in geology, IT Geology. As her field lacks women, she encouraged the member girls more on why women should study IT Geology and how it is related with Geology and Computer Science.
What are the possible Root causes for this gender gap in STEM Subjects? The massive gender gap is due to the early stereotypes that are build during primary & Secondary schools, begins from our society, family that Computer Science or STEM Subjects are predominantly persuaded by boys and this was the major reason the girls do not show up.While next panelist from France Ms. Ludwine Probst, a data engineer especially working on data processing & analysis, doing her research works here at Nepal, Asia. She shared her experiences how IT works in France, Europe, How the stereotypes are affecting the girl students, how important is for anyone to have proper guidance and mentor on their early age, when 95% of young girls shows huge interest in Mathematics and Science. She loves mathematics and hence she passed the message of loving what you do and there's never late to follow your passion – Technology Passion.
The STEM Subjects have negligible Women Tech Entrepreneurs. Few of them take the lead while others do not. Study and data shows that Women represent themselves as 1 out of 20 men. And hence our Panelist Chhaya KC, Native Entrepreneur, Business developer and Customer Relationship Manager at Edushala, Nepal imparted the message that dedication, hardwork and passion takes a person towards a success and shared her part of story. Be stubborn to reach the success, regardless of what people around you think about you, following your passion if gives you satisfaction then go for it is what chhaya believes.  She added it's hard to stand tall in the male dominated field like STEM but if you are passionate enough for following your dreams then it's not hard.
Focused on root causes of the gender gap in STEM fields, the discussion was joined by many guest.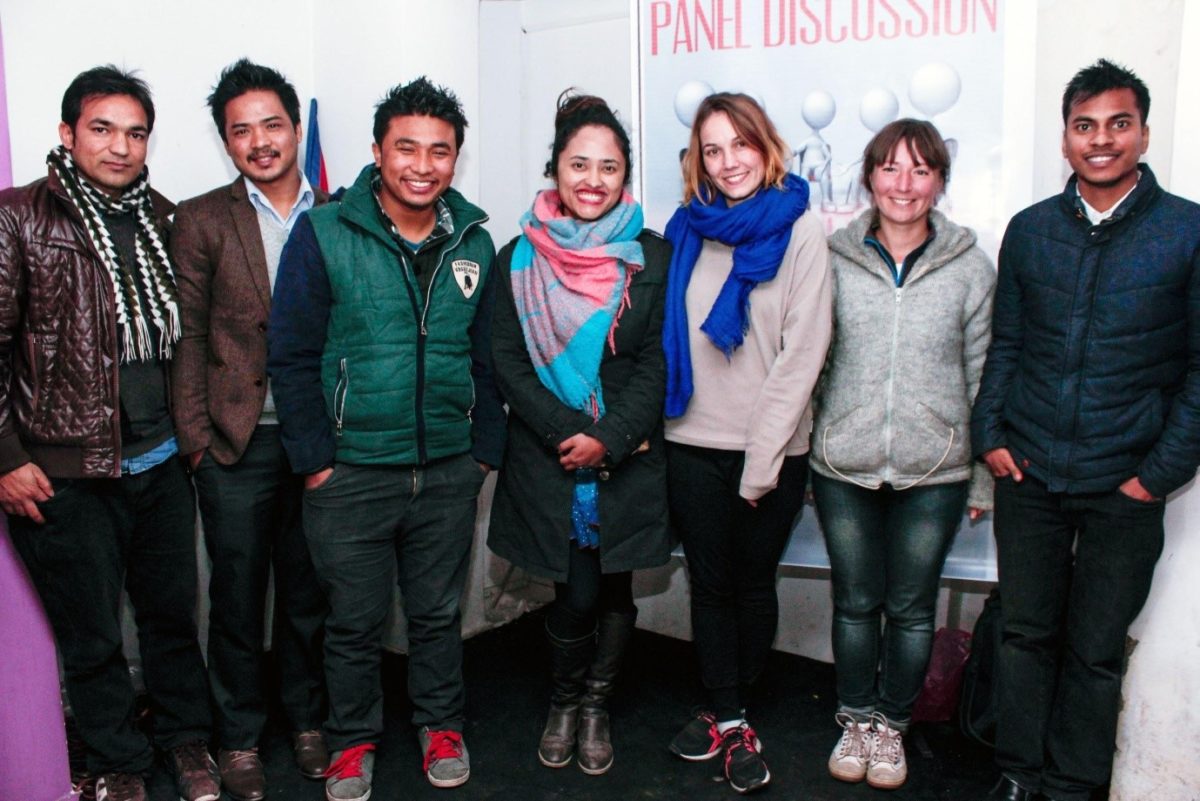 Guests  raised questions on the subject, Punit Jajodia, Co-Founder at Parewa Labs says " Though the women has capacity to do most of things, why they hardly participate?" Where does this begin from? 95% of young girls are interested in Science & Mathematics subjects during their primary and secondary schools. The number decreases to 35%-25% when they reach to High schools, Why?
The possible reasons might be they lack the right mentor who can train and mentor them well on mathematics, science or STEM subjects or may be whenever they perform bad in STEM subjects their mentor , parents didn't support them well and hence they might felt that they do not belong here.
Ayush Shrestha, Co-Founder at Lishn App adds proper guidance and mentoring is required from the very early age to the young girls as they are very new to these fields.
Moving on to undergraduate girls, few of them made their presence on the discussion program.
'If you are passionate enough for Technology, then you will go find its details from every single clues " says Nhasala Joshi, President,  Women Leaders In Technology.
Lasang Jimba Tamang, Co-Founder at Kulchan PVT.LTD was curious to know "Why we have few women as developer in ICT fields?" He has been hiring women in QA and Designing, none showed as Developer.
They might still bounded by the limitations regarding the timings as a developer has to dedicate her time alot . Or sometimes how a woman perceives things might be different and that's why a women requires a women mentor to motivate her in all possible ways. Hence women requires a women Role-Models, Women in STEM Nepal is contributing to encourage and train these young interested girls of age group (8-29) years in all possible ways. The discussion ended up with the appropriate solutions to target from the root-causes, going back to High Schools, Primary and Secondary Schools and training the young girls(8-15) years on Computer programs, office packages and Raspberry Pi Projects to create their interest from very early age.
Classroom cultures can be transformed into something digital way so that it make the young girls more interactive as well as knowledgeable.
While Mentoring, Meetups, training classes, Entrepreneurial skills training are provided to age group of (15-29) years to decrease the difference in STEM Fields in near future. The meaningful and effective ways to reach the girls were concluded in the discussion by our Honourable Panelist and guest.
And Mr. Ganesh Prasad Bhatta CTO/Founder Mphasis Tech Foundation Pvt.Ltd, Ms. Binita Shrestha, Co-Founder at WiSTEM Nepal, Ms. Pratiksha Pandey, Co-Founder at WiSTEM Nepal, Ms. Sudeshna Pradhananga, HR & Networking Executive at WiSTEM Nepal, Ms. Sinuna Chaudhary, Treasurer at  WiSTEM Nepal, Ms. Chhaya KC, Advisor at WiSTEM Nepal , Ms. Rashmi Bajracharya, Leader at  Women Leaders In Technology, Ms. Monalisha Dhimal, Leader at Women Leaders In Technology, Menuka KC, Board Member at WiSTEM Nepal, Nishma Adhikari, Member at WiSTEM Nepal, Nita Adhikari, Student of King's College and Swekshya Subedi,Member at WiSTEM Nepal and Designer & Video Editor Mr. Baibhav Pandey  and Photographer & Videographer Sameep Raj Shakya  joined the discussion as well.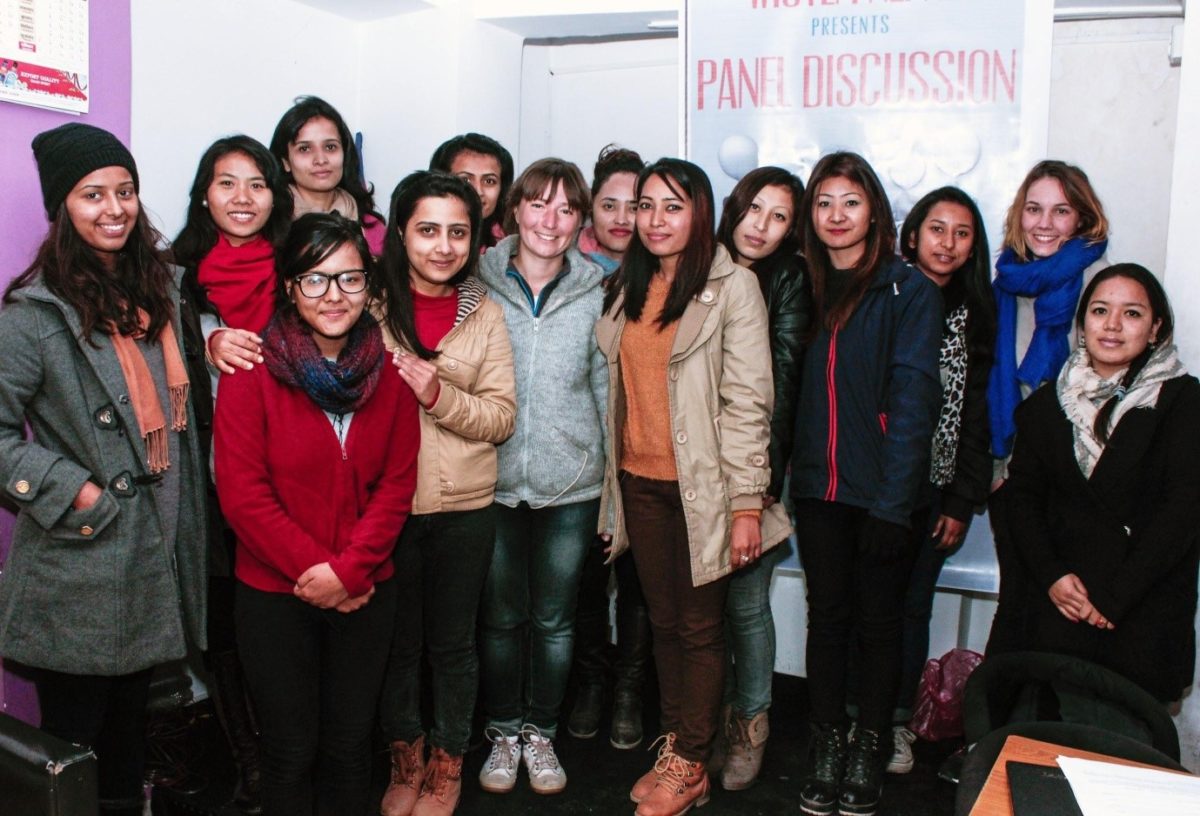 Women in STEM Nepal team would thanked honourable Panelist , Guest and everyone for being apart of the Panel discussion and encouraging the members more.
Supporters:
[ Article by: Binita Shrestha, CEO-Co-Founder at WiSTEM Nepal, encouraging more women into Science, Technology, Engineering & Mathematics. She was also one of the winner of EmpowHER2015. ]