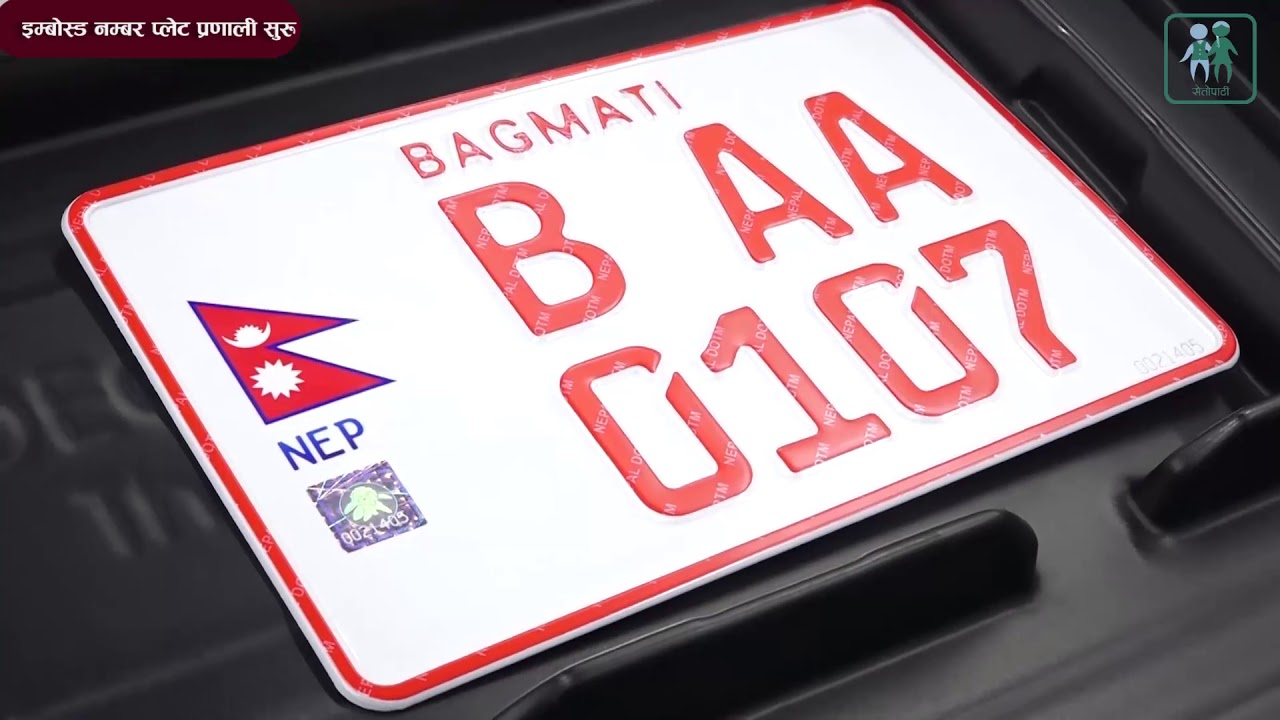 In a plan that was first envisioned in 2007, a total of 454 vehicles have been given embossed number plates so far.
Details:
The Department of Transport Management (DoTM) has taken the responsibility of issuing the new embossed number plates. They are working with Decatur Tiger IT, a joint venture company of USA and Bangladesh to issue the number plates.
The embossed number plate system is being introduced as per the Vehicle and Transport Management Act, 2049 to meet the standard of the International practice of vehicle registration.
DoTM plans to install embossed number plates on 2.5 million vehicles within the next five years.
About the number plates:
The new number plates are metal plates where lettering and numbering have been raised distinctly.
Each plate has a microchip that will help authorities to manage the digital records of vehicles plying on the roads; track the details about revenue payment, and control automobile theft.
The plates also have a GPS that will track the location of the vehicle in case of an emergency.
How to get the number plates?
People can apply for the number plates online through DoTM's official website.
They have to deposit a fee at the Rastriya Banijya Bank and fill up the required forms online. Then they have to print the form and submit the documents along with the form and the bank voucher, at the BTMO office.
After that, the BTMO office will notify the applicants via SMS about the form acceptance. The applicants then have to wait for another SMS informing the applicant about that the number plate is ready for installation.
Fee:
According to DoTM, the charge for the embossed number plate has been fixed at Rs 2,500 for motorbikes, Rs 3,200 for light four-wheelers and tractors, and Rs 3,600 for heavy vehicles.
Source:
The information was collected from The Himalayan Times.
---
Editors Recommendations
Read all latest tech news on TechLekh. Stay updated!