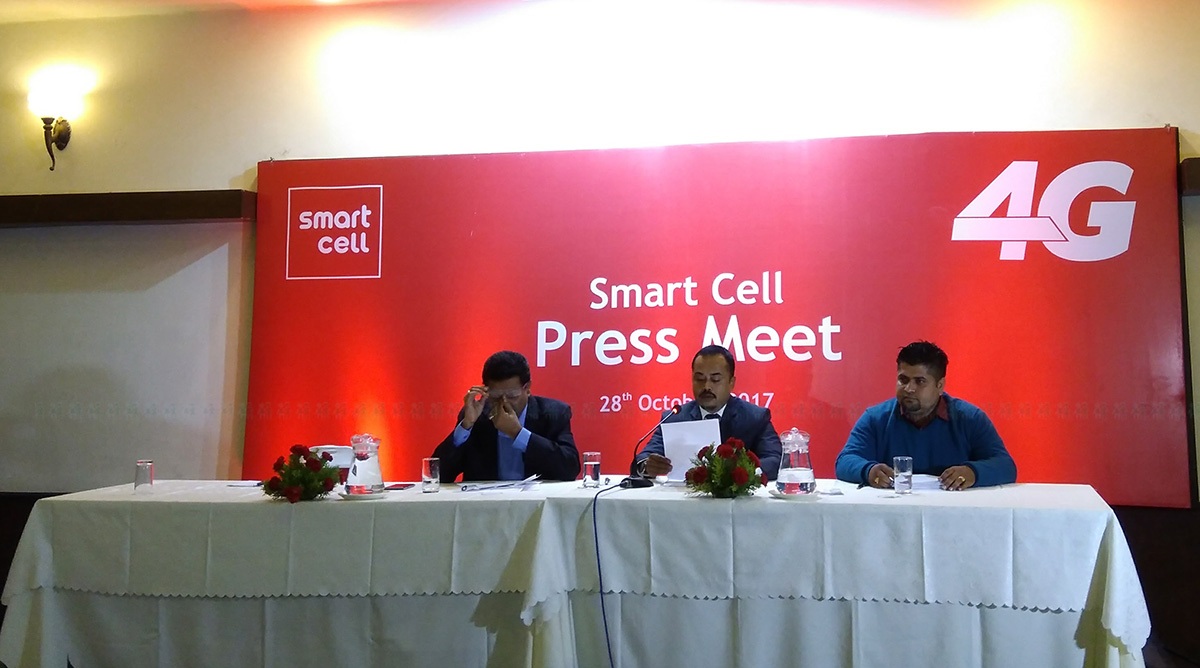 Ending months of speculation, Smart Cell has finally launched its 4G services in Nepal. Conducting a press meet on October 28, the company announced the initiation of its 4G network. After NTC and NCell, Smart Cell is the third telecom company to bring 4G in Nepal.
Starting from today, the 4G network is available in two cities, Kathmandu, and Pokhara. The company plans to test its 4G first in these two cities and then extend the network in other cities across the county.
Smart Cell is operating the 4G network in 1800 MHz as per Smart Telecom's technology neutrality license. To make its 4G faster than any of its competitors, the company said that is using a higher bandwidth of 10 MHz. This bandwidth is twice than that used by NTC and Ncell. So at present, theoretically we can say that Smart Cell's 4G is the fastest 4G service in Nepal — on this basis Smart Cell claims the same.