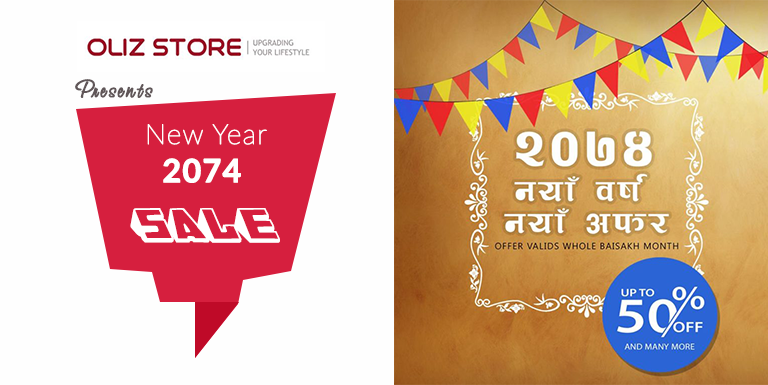 Happy New Year 2074 Peeps! If you're looking to add something new to your gadget collection then check out this sale by Oliz Store. Oliz Store, a multibrand retail store is now offering various products on sale on the occasion of New Year. The sale will last until 31st of Baishakh and includes 25 items in total. Though there are not many products on the offering, you'll find some amazing deals on wireless speakers and mobile storage. And it gets more exciting as all of the products listed are from brands like Braven, MIPOW, and Apple.
Oliz Store New Year Sale Highlights
Best Wireless Speakers On Cheap…
If you're searching for a branded wireless speaker, then Oliz Store is offering Bluetooth speakers from Braven at very attractive prices. Braven BRV-X, a fantastic portable speaker with rich and powerful audio along with a rugged design is available for a bargain price of Rs. 20,000. If you're looking for a cheaper option then Braven 770 and Braven 405 are available at Rs. 9000 and Rs. 8000 respectively. In my opinion Braven 770 for Rs. 9000 is one of those deals that you should definitely not pass on. Except these, other models like Braven BRV-HD, Braven 805, Braven BRV-BLADE and others are available too.
See Also: NTC Brings Exciting New Year 2074 Offers
Prefer older version of iPhone?
iPhone 7 recently hit the market and consequently, iPhone 6/6Plus have been handed a price cut. iPhone 6 (64 GB) & iPhone 6 Plus (16GB) are now available for Rs. 70,000 and Rs. 78,000 respectively. You can get the new iPhone 7 if you add 10-15k, therefore I think this deal is not compelling enough to jump right at it. Also, you might be able to get the iPhone 6/6 Plus at cheaper rates from other retail stores. Though this is a good deal nonetheless as Oliz Store is the official retailer and you'll get excellent after sales service which might not be available from other retail stores. Along with iPhone 6/6 Plus iPhone SE (16GB) and iPhone SE (64GB) are available for Rs. 49,500 and Rs. 62,500 respectively.
See Also: Ncell Brings New Year 2074 Offers
Need Some Power & External Storage?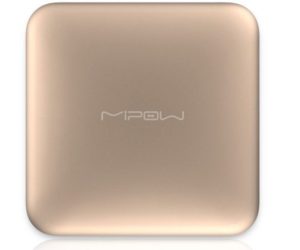 MIPOW's Powercube 4500 is available for Rs. 3500 which is a universal portable charger that supports fast charging and has a very compact design. Along with this, various flash drives and micro-SD card from Apotop are available on the sale. There are not many options available in terms of power bank and flash drives though MIPOW's powercube 4500 is a very good option if you're looking for a premium power bank.
Check out all the products here.
Oliz Store's New Year sale is very reasonable and it's an absolute treat for audiophiles. Braven's high-quality wireless speakers are available for such attractive prices that it 's very hard to pass on. I would definitely get the Braven 770 if I was in need of a wireless speaker. Deals on iPhone and USB drives are not as attractive as the speakers but you should definitely consider them if you're looking for some external USB drives.