NetTV was one of the first such streaming services in Nepal. It lets you view 200+ live TV channels right from your phone or tablet or PC. They have partnered with Ncell and Smartcell for some streaming net packages. If you are invested in consuming Nepali content, you might be interested in Net TV's offering.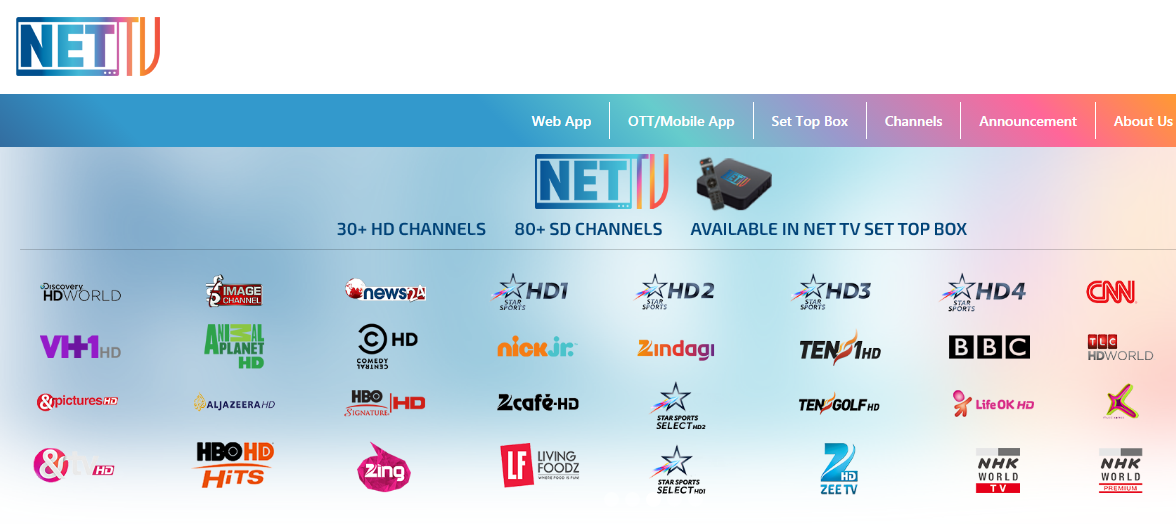 Currently, you have to pay Rs 31.92 for a weekly pack of the NetTV service or Rs. 95.77 for a month. You also have the option to pay Rs. 6.38 per day. Note that these are the prices that are viewed from a customer that logged in using Ncell phone number, if you used your email address, prices may vary slightly.
These prices are not that expensive to be honest. You are getting a host of channels from Colors HD to Star Sports and HBO.
But who doesn't like a discount now and again? We do. And folks at NetTV know that most people do too.
NetTV New Year Offer
So, this New Year, they have introduced a new promotional scheme and discount. For NetTV users who aren't using NCell and Smarcell packages already, NetTV has brought a promo code that will give you 40% off on your package purchases.
To use the promo code, open the side navigation menu, select "Packages" and choose the package of your choice and then enter the coupon code and select REDEEM to enjoy 40% OFF on all your package purchases. We checked and saw that if you sign in using your Ncell number, this option is simply not available. So, you may have to sign out and sign up properly using your email address to take the full benefit of this program.
Where are the coupons? They are in NetTV's Facebook page. They may occasionally send you one via text message but we don't know if they do that for sure. Your best bet is to keep checking NetTV's Facebook page.