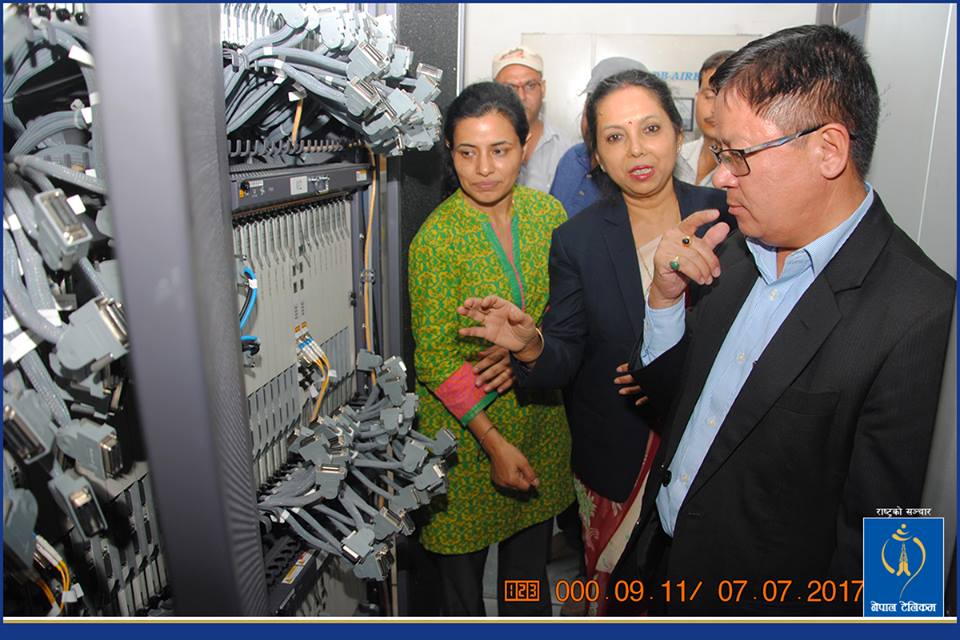 Nepal Telecom is switching to public switched telephone network (PSTN) or landline telephone service to IP-based network.
Mahendra Man Gurung, secretary of the Ministry of Information and Communications (MoIC) formally inaugurated the new technology by making a call from the NT's telephone exchange at Gwarko.
A statement given by the NT said, "We will upgrade 134,000 telephone lines to IP network within the next two months. We will switch a total of 400,000 telephone lines to IP network by Fiscal Year 2017/1."
NT switched 4,246 telephone lines of Gwarko exchange to IP network on Friday.
With the upgrade, NT will be able to provide ADSL internet service to customers as per demand. It will also be able to provide services like IPTV and video on demand, among others, with the help of IP-based technology.