The recent flood that occurred in the Terai region has caused physical damages of nearly four million to the Nepal Electricity Authority (NEA) power distribution center based in Rajbiraj, reports Setopati.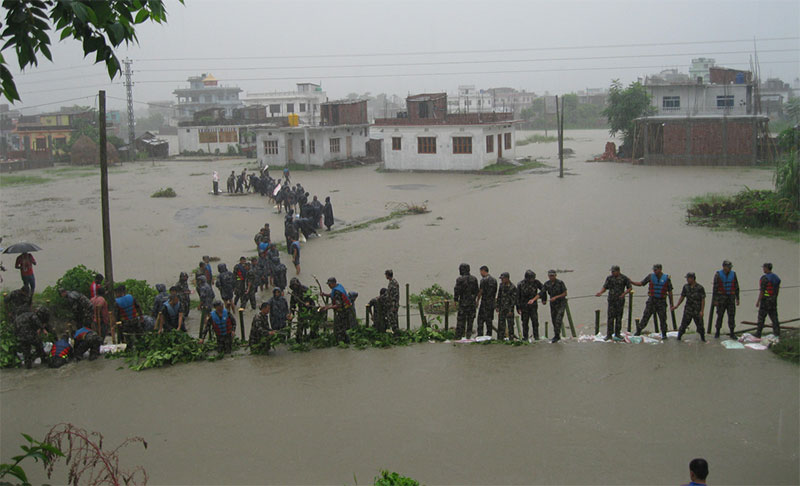 The flood caused massive damage to six transformers and brought down a further 70+ electric pole. According to the chief of NEA, Rajbiraj, Ram Udgar Saha, 58,000 customers were affected due to the power outage during and after the flood.
The renovation and repair of damaged infrastructure is an ongoing process which will further add to the total amount of losses that NEA have suffered already.