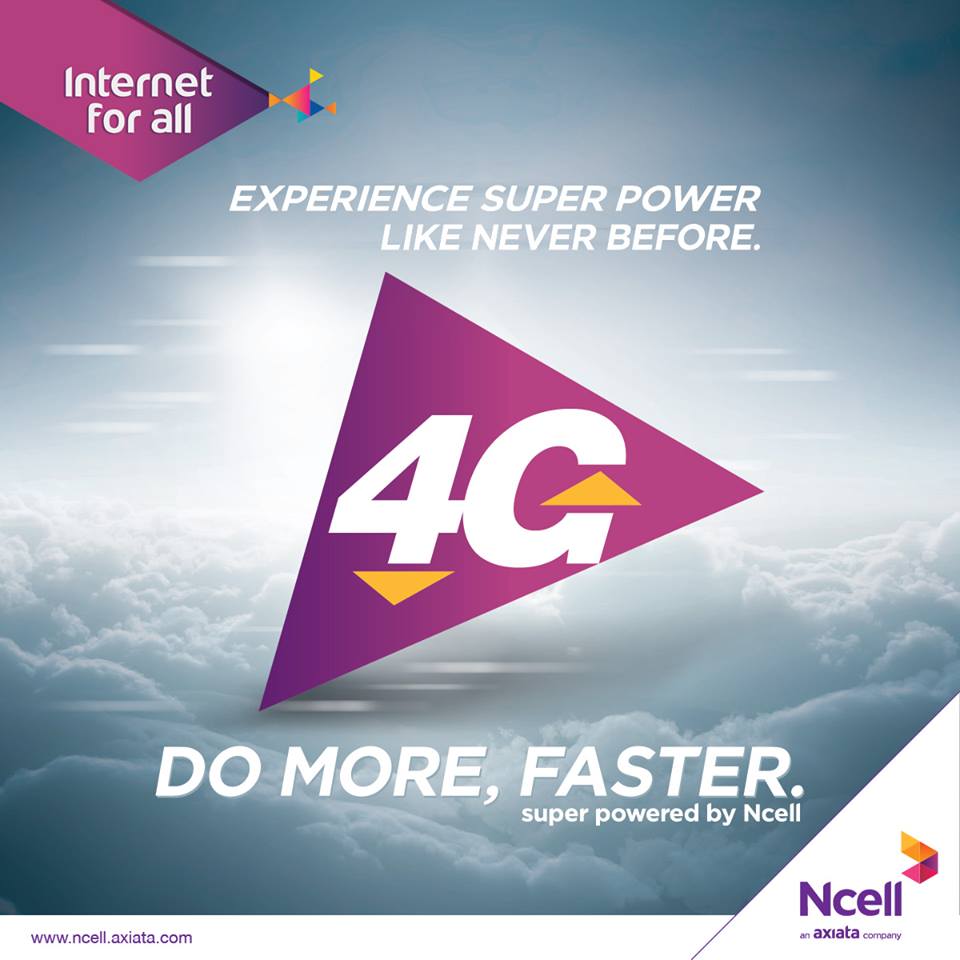 Ncell announces the expansion of its 4G LTE service in additional 10 cities which includes Biratnagar, Birtamode, Damak, Dharan, Bharatpur, Hetauda, Birgunj, Bhairahawa, Butwal, and Nepalgunj. It has officially launched the service in these cities from August 1.
According to the press statement, after the launch of 4G networks, all the customers of Ncell who possess the 4G SIM (U-SIM) with the 4G compatible handset in these 10 cities will be able to experience the Ncell's high-speed mobile broadband connectivity.
Customers who are yet to change their SIM to 4G SIM can easily upgrade to 4G SIM for free by visiting nearby Ncell Centre. Ncell 4G service has been available in Kathmandu, Lalitpur, Bhaktapur (including Nagarkot), Banepa, Dhulikhel, Pokhara, and Damauli. With this latest expansion, Ncell 4G has now reached 17 cities of Nepal.
The approximate maximum speed of Ncell 4G is 34 Mbps downlink and 15 Mbps uplink. As the 4G LTE speed depends on the 4G signal received by the handset and the period of usage, 4G speed always comes below the maximum. On an average, the customers can get a download speed of 10 to 15 Mbps and upload of  5 to 7 Mbps.
Ncell is also providing free music streaming/download service through Yonder Music App for up to 30 days to the customers using Ncell's 4G SIM to celebrate the achievement of this milestone.
Customers can dial *324# to start enjoying 4G service and 30 days of free Yonder Music. To check if their SIM is 4G, customers can send an SMS to 324 typing Q.