MSI Nepal is providing a special offer on purchase of their gaming laptop, the MSI GE62 VR 7RF Apache Pro. With this offer, you'll get an MSI Gaming headphone DS502 worth Rs. 7000 and MSI Gaming carry bag worth Rs. 4500 for free. This offer is also valid for other models: GP62VR 7RF Apache Pro, GP62MVR 7RFX Leopard Pro, and GP62M 7REX Leopard Pro.
The GE62 VR 7RF Apache Pro is priced at Rs. 1,88,000 and you can check the prices of other MSI laptops over here. MSI is one of the top brands when it comes to gaming laptops so this offer is definitely worth checking out!

MSI GE62VR 7RF Apache pro is the flagship device from their GE series. GE series is a step down from their most powerful GT lineups but provide a good gaming experience for a cheaper price tag. The laptop has a solid build with a brushed metal finish and aluminum chassis. And, it weighs in at 2.4 kg.
GE62VR 7RF is powered by 7th Gen Intel i7 7700HQ processor clocked at 2.8GHz and comes with Nvidia's 10 series GeForce® GTX 1060. This laptop comes in two variants; one with 6GB VRAM and other with 3GB VRAM. Along with the GTX 1060, 16GB of RAM is plenty for gaming and video editing. AAA titles like PUBG, Witcher 3, Assasins Creed Origins, and others should run comfortably at medium-high settings. Also, the inclusion of 16GB RAM makes it perfect for video editing software like Premiere Pro.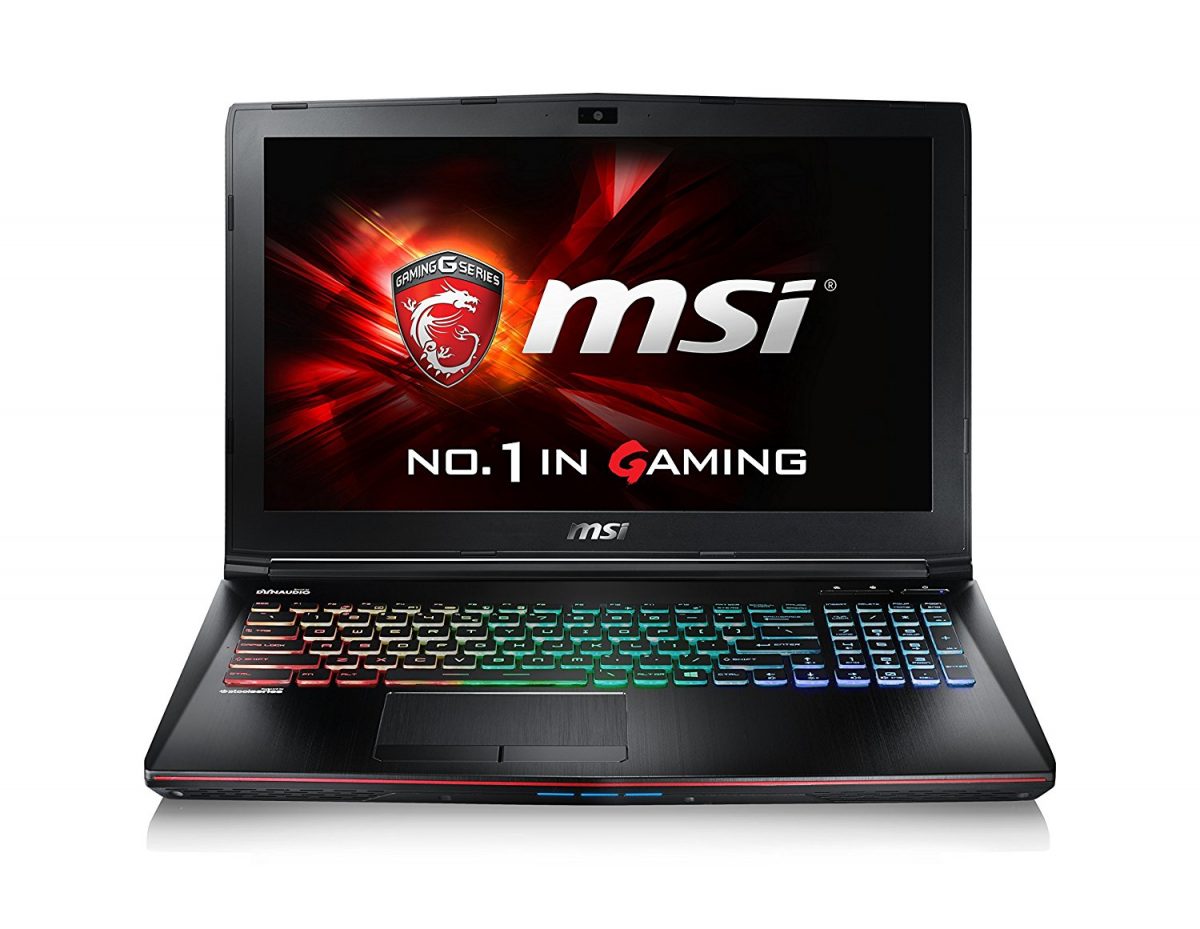 The display on this laptop is a 15.6 inches FHD screen with an IPS panel. It supports Matrix Display for connecting more than one display monitor to the laptop. For storage option, it comes with a 7200 RPM HDD and a 128GB SATA SSD.
It comes with a 51WHR 6-Cell Li-ion battery and a 180W adapter.
MSI GE62VR 7RF Apache Pro Specifications
Display: 15.6″ FHD (1920×1080), IPS
CPU: 7th Gen. Intel® Core™ i7 7700HQ 2.8GHz
Chipset: Intel® HM175
GPU: GeForce® GTX 1060 6/3GB GDDR5
RAM: 16GB DDR4
Storage: 1TB 7200RPM HDD + 128GB SATA SSD
Battery: 6-Cell, 51Whr
Keyboard: Multi-Color Backlit Keyboard
Ports: USB Type-C 3.1 Gen2, USB Type-A 3.0, USB Type-A 2.0
OS: Windows 10 Home
MSI GE62VR 7RF Apache Pro Price in Nepal:

Rs. 188,000

This laptop is a year old device with a 7th Gen i7-7700HQ  processor and a 6/3GB GTX 1060. 7th Gen i7 combined with GTX 1060 is just what you need for gaming. However, the performance on the 8th Gen processor is much improved.

Nonetheless, with the GE62VR Apache Pro, you're getting 16GB RAM and an IPS LCD screen with a resolution of 1920*1080. Also, you're getting a premium SteelSeries Back Lit multi-color keyboard. This laptop is a very good option but the 6GB VRAM variant is a far more sensible option than the 3GB VRAM variant. This device is more than capable of handling heavy games and its equally good for content creation. But, the battery on this thing is below par and is as expected from a Gaming Laptop. Most of the gaming laptops do not have great battery life and this one also falls into that category. However, its a beast of a device that is rugged, durable, and portable.

Visit this link for more details.




Featured video from TechLekh

Xiaomi 12 Pro Unboxing & Impressions नेपालीमा