Mobile sets worth Rs 36.90 billion were imported in Nepal in the Fiscal Year 2020/21.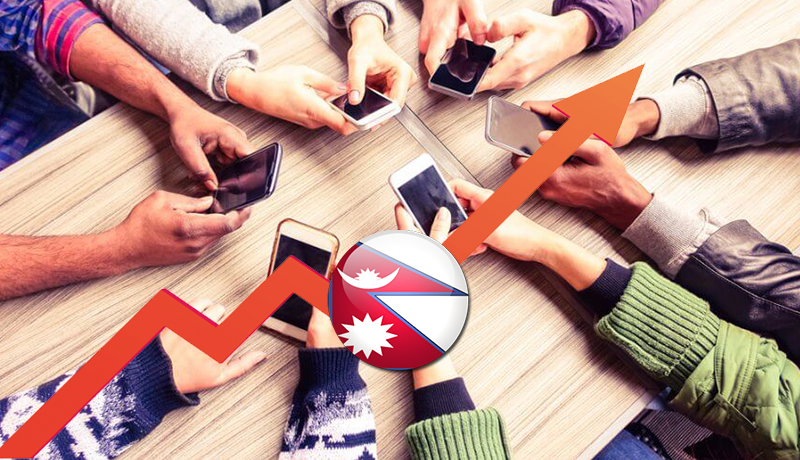 According to distributors, phones worth Rs 15,000 to Rs 45,000 were among the highly demanded mobile sets during the pandemic.
The sudden shift to increase in the use of technology in teaching, remote working, rising trend of online shopping and contributed to the increase in the purchase of mobile phones.
Apart from this, mobile phones became an ultimate source of entertainment as everyone was trapped in four walls. This was another major cause of the rise.
According to Suraj Maharjan, PR Manager at Oppo Nepal, the sales of budgeted phones have increased exponentially post-May 2020.
"The demand for mobile went down right after the first lockdown in 2020. However, the sales jumped up after around a month," says Maharjan. The sales figures are almost consistent till now, he says.
ALSO READ: NTA Studying the Possibility of Refurbishing and Assembling Phone Sets in Nepal
Data: Mobile Phones Import in Nepal
According to the Department of Customs, the Nepal government received revenue of Rs 5.84 billion from mobile phone import in the fiscal year 2020/21.
The majority of mobile phone sets were imported from China. Other major exporters for mobile sets in Nepal are India and Vietnam.
Import data of mobile phones in fiscal year 2020/21 – country wise
Countries
Amount (in Billions)
Total
36.90
China
22.83
India
12.50
Vietnam
1.26
Others
0.31
Source: Department of Customs
Import data of mobile phones is last three fiscal years
| | | | |
| --- | --- | --- | --- |
| Fiscal year | Number of mobile phone sets imported | Money spent (Rs) | Revenues collected (Rs) |
| 2020/21 | 7.03 million | 36.9 billion | 5.84 billion |
| 2019/20 | 4.365 million | 18.17 billion | 2.87 billion |
| 2018/19 | 4.275 million | 19.27 billion | 3.52 billion |
READ NEXT: Nepal Imports Laptops Worth Rs 7.72 Billion in Last FY, Sales Surged up to 70% due to Pandemic