Facebook recently launched a toned-down version of the app, just for kids. Messenger Kids is the new messaging tool for kids under 13. Like the regular app, it works the same but with parental controls. The app allows parents to create a profile for their kids, approve friends and relatives. It provides kid-appropriate interactive experience with camera filters, fun stickers, GIFs and drawing tool.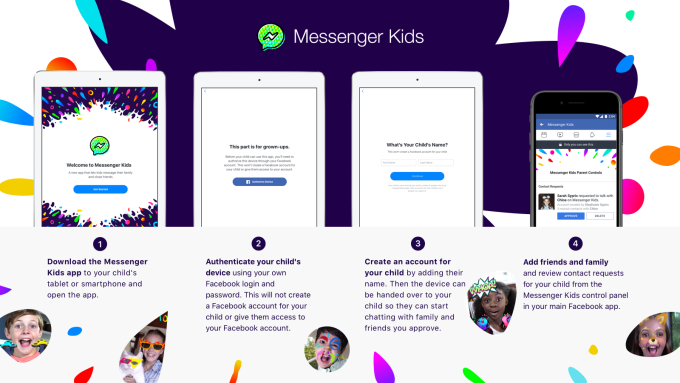 You might be familiar with Facebook's Messenger app. It has the ability to text, video call or send photos. The experience is focused more on a mature audience; giving them the unrestricted freedom of communication. But with "Messenger Kids" Facebook is aiming high; broadening its user-group.
How Does Messenger Kids Work?
According to Children's Online Privacy Protection Act, kids under 13 cannot sign up for a Facebook account. To sign up for Messenger Kids, the parents have to authenticate with their own Facebook account. They will set up a mini-profile with their kid's profile picture and name (only first name and last name). The set up does not require any additional information.
After the setup, parents can approve the contacts for the kids. These contacts must be friends with the parents on Facebook. Parents should also create their own Messenger Kids account to interact with their kids. Messenger Kids is operable with main Messenger app.  In addition, any time a child reports or blocks anyone, parents are notified.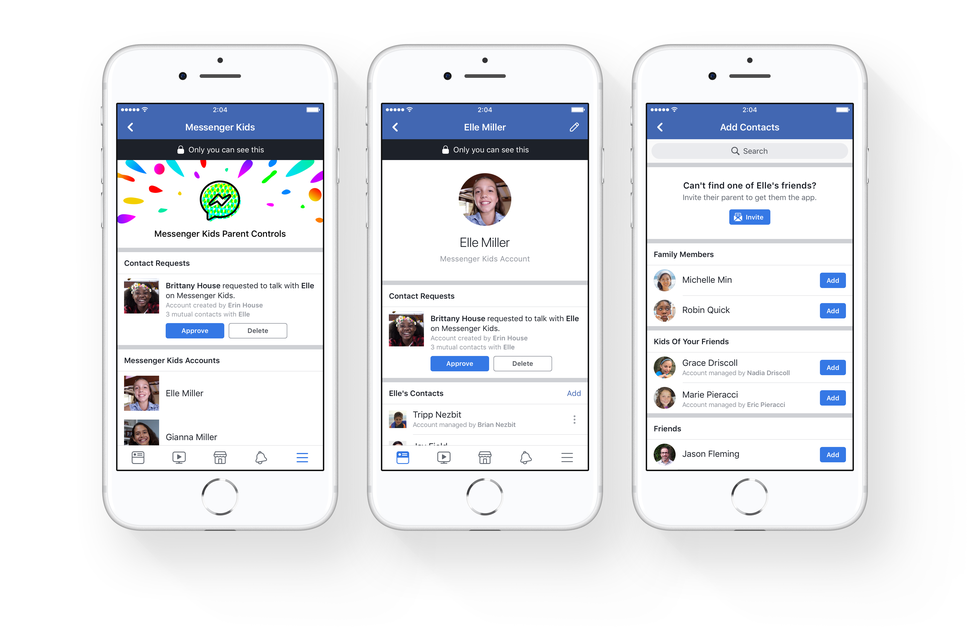 Messenger Kids puts privacy as the top priority. In-app purchases or ads will not appear within the app. This is a new step from Facebook to improve children's privacy. But it may also be a strategic move to capture the younger audience. We have yet to see how the app will perform in the real world, let's not get judgmental
This app is available for iOS in US only. Android version will roll-out in coming months.