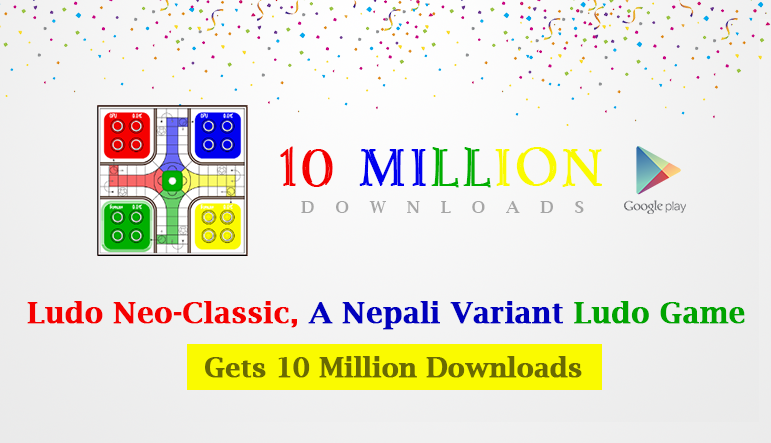 After seeing his friends and colleagues play Ludo in their mobiles based on International rules, Jeevan Shrestha thought of developing a Ludo Game App that would include the feature to customize the rules.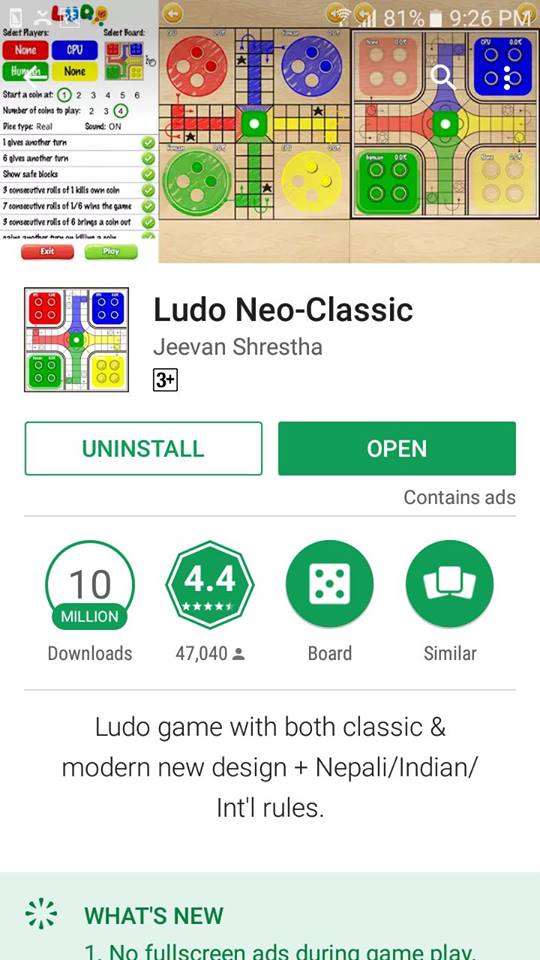 While playing Ludo, every person has a different set of rules. Some like to start with a one while some start with a six and so on. So, Shrestha thought of a way to solve the problem of different rules by creating a Ludo App with customizable rules, the Ludo Neo-Classic App.
I made this game while trying to learn C++ programming language. My colleagues used to play and test it during development. I used to say, currently the  Ludo game made by the South Indian guy is popular, is in top #1 position. When I will publish my game, my game will be in the top #1 position. And it happened in real too.", said Jeevan Shrestha, developer of Ludo Neo-Classic.
Although there were already hundreds of game, Ludo Neo-Classic stood out and started gaining popularity. Initially, there were a lot of reviews from users in foreign countries. In the time it reached number one position worldwide amongst 200 plus Ludo games in Play Store for a period of six months.
Recently, the game even reached the first position in top free Nepali game section for more than a week. Due to its unique customizable rules feature the app has become so famous that it has gained about 10 million downloads in 2 years period. The Ludo Neo-Classic is probably the first Nepali app to reach this milestone.
[bctt tweet="Wow! Ludo Neo-Classic, A Nepali Variant #Ludo #Game, Gets #10 Million Downloads #TechLekh" username="techlekh"]
The developer is working on adding different additional features. The online multiplayer feature is to be added very soon. Other additional features and updates will be added with coming time.