Two business development programmes, namely I-Cube by Nepal Communitere and Rockstart Impact by One to Watch, both of which aim to aid and improve the development of entrepreneurship in Nepal, have officially launched in Kathmandu on Wednesday, reports The Kathmandu Post.
Both of these programmes are working in partnership with Accelerator Nepal and they will focus primarily on business development and will incubate and accelerate local companies with high potential and set them up for future investment opportunities.
Accelerator Nepal is a non-profit company whose main goal is to support the development of an entrepreneurship-friendly environment in Nepal.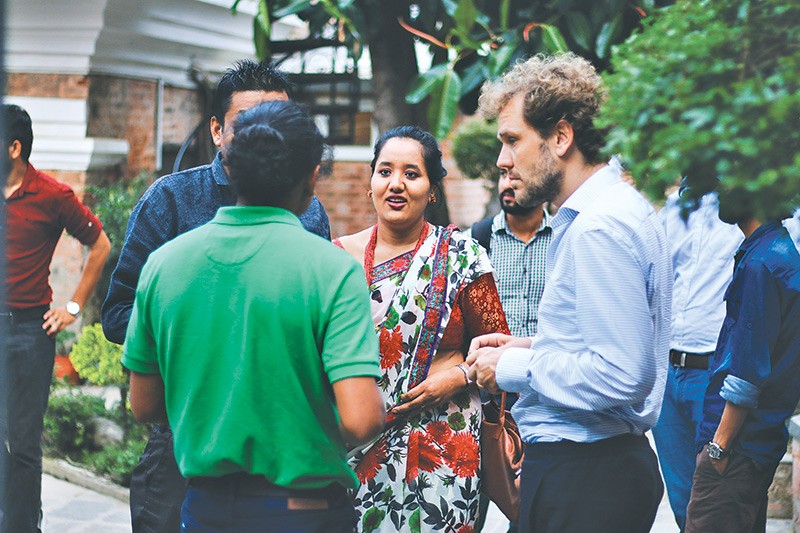 Rockstart Impact has already helped 29 companies, out of which 20 of them have secured investment contracts and have raised over three million Euros in investments since 2014. On the other hand, Nepal Communitere is a Makerspace founded around the idea that a disaster can become a catalyst for innovation.
The early reports are that I-Cube will incubate 12 entrepreneurs for a year, and Rockstart Impact will enrol 10 entrepreneurs for their fourth iteration of the annual 100-day programme. These programmes, supported by DFID, will support innovators and entrepreneurs, who are just starting out, with methods that will help them understand how they can realistically scale. They will also provide entrepreneurs with critical coaching and mentors and link them to domestic and international growth capital.
The development of Nepal is at a point where SMEs are playing the role of a leader, an inspirer, and, a provider. We want to contribute as partners in this quest that these truly brave entrepreneurs have started," says Willem Grimminck of Rockstart Impact
"We want to be able to fill a gap within the entrepreneurship ecosystem in Nepal by providing business incubation services to promising entrepreneurs and set them up for success," says Bahar Kumar of Nepal Communitere.
The applications for both programmes are available online at Rockstart Impact's website and will close on October 5.