Innovative Computer Engineering Students' Society (iCES) and Club of Technical Students (CoTS) are organizing a code camp with the theme "Human Aid" on the occasion of VECTOR – Direct Your Vision. VECTOR – Direct Your Vision is a technical festival held in Paschimanchal Campus.
The code camp 2018 is a three-day event. It aims to bring innovative minds from all over Nepal together, to create some real-life applicable solutions to the problem faced by differently abled people.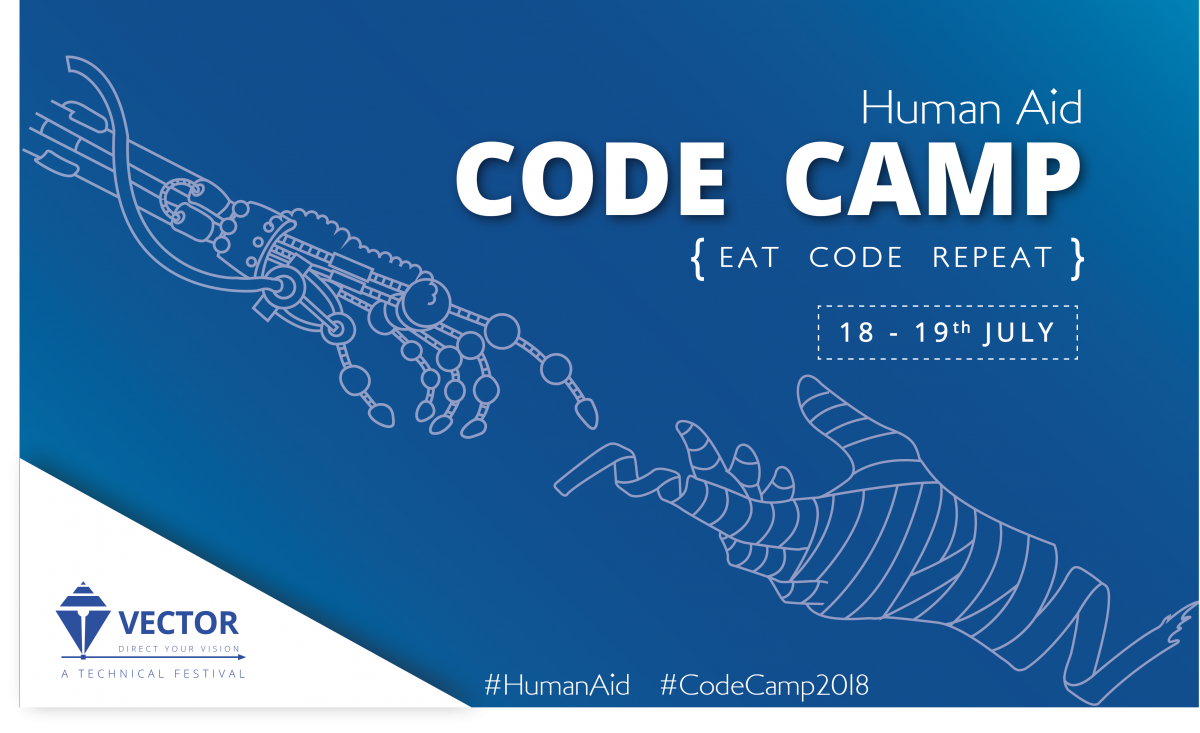 The camp is accepting submission of applications till 4th July. The teams who've applied will have to go through a selection process to be selected to participate in the event. Once, they have been selected, they need to register for the event; the registration fee is Rs. 1500.
Within the camp days, the participants will brainstorm and code to develop a working prototype based on the theme of the camp.
Event Details
When

: July 18-20, 2018
Duration: 

3 days
Where: 

Paschimanchal campus, Lamachaur, Pokhara
Application Deadline: 

July 4, 2018