One of the successful global games PUBG is not just a time pass, but it is rising as a source of revenue for many players.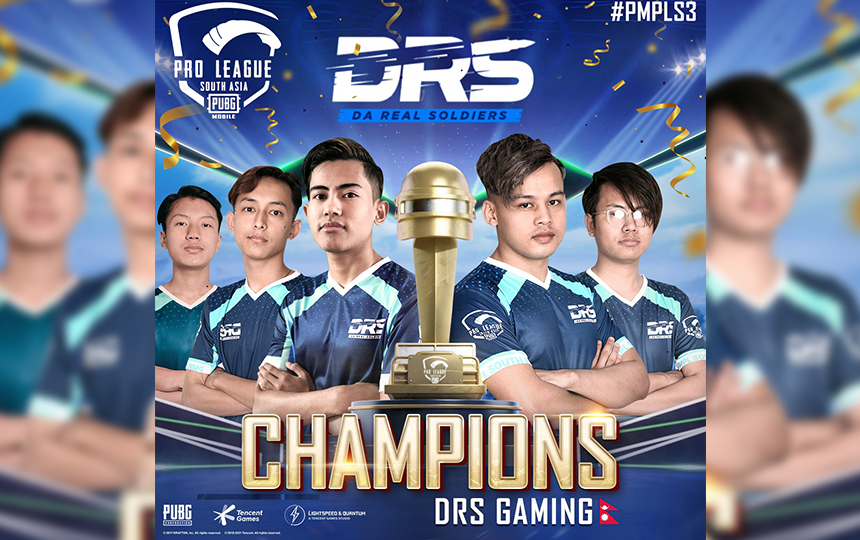 Recently, five players of Da Real Soldiers (DRS) Gaming, a team from Nepal have won the champions of the PUBG Pro League (PMPL) South Asia season three.
The South Asia final was held from April 15 to April 18.
The performance of the winner team DRS Gaming was consistent across the 24 matches.

The team got four chicken dinners. Similarly, they got 158 placement points, 115 kills and 273 total points. The team won a prize of 10,000 USD.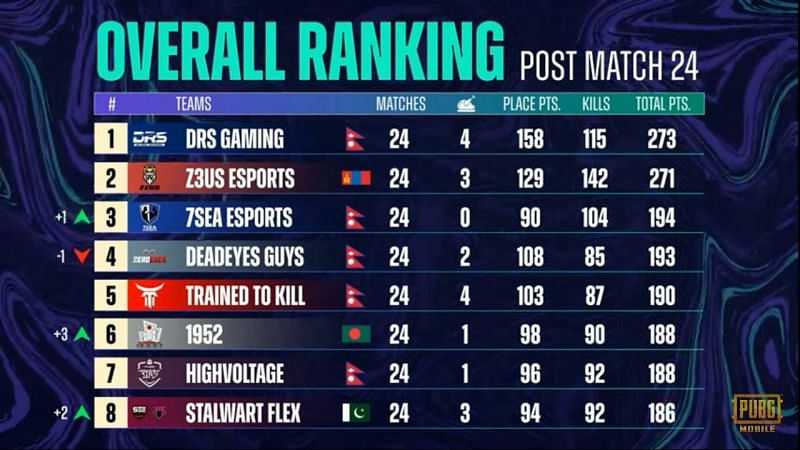 The second position holder is Z3US. The team scored 271 points and won 6,500 USD.
With this, now, the top two teams DRS Gaming and Z3US will represent South Asia in the Peacekeeper Elite Invitational Asia (PEI) 2021. PEI has a prize pool of 4,60,000 USD. Sixteen teams from Asia will be participating in the PEI.
Likewise, the top nine teams will now go to PMPL South Asia Championship Finals. This is set to be organized from May 14 to May 16.
The other seven teams to go to the PMPL South Asian Championship Finals are 7Sea Esports, Deadeyes Guys, Trained to Kill, 1952, Highvoltage, Starlward Flex, and PN Crew.
READ NEXT: TVS Motor Company sponsors The PUBG Mobile Championship 2021 in Nepal