Videography has managed to come a long way, hasn't it? From a picture projector to flying drones, a lot has changed in the past century. It hasn't been long since drones became a part of this tree; but it still has managed to make a huge impact in a very short period of time. Now, we have drones as small as a phone that can take magnificent shots just like that. DJI's Mavic Mini is one of such small drones that has managed to take the world by a storm.
Now, on its journey all around the world, the Mavic Mini has finally arrived in Nepal. Right now, the drone is already up for purchase. Oliz Store have officially listed the Mavic Mini with a price of Rs 55,000 for pre-order in their official site.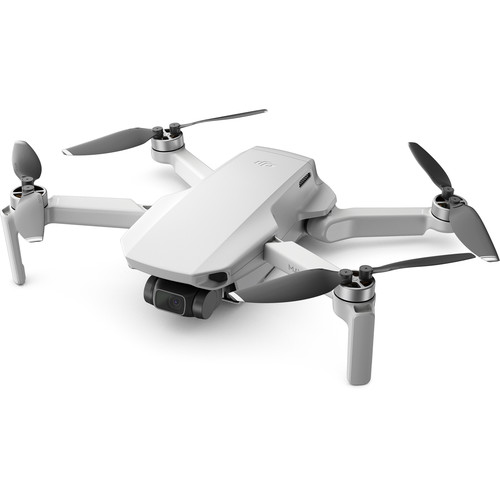 Now, when it comes to drones, I don't a lot about them. I know what makes up a drone, what it does and what it basically is used for. But even someone as me can understand that this is a pretty good drone. Well, how can I say that so casually? I'll summarize it down to the top 4 features of the Mavic Mini.
DJI Mavic Mini: Top 4 Features
Compact
I guess the most obvious feature of all is how compact this drone really is. I mean, it's the exact size as a regular iPhone 11. Meaning it slips right into pocket or purse and thus is really easy to carry around. The drone isn't even that hefty. It just weight around 249 grams which makes it light as well as it saves you the hassle of going through registrations for the drone.
Even the included controller is quite lightweight and compact. There's no screen or shortcut buttons but even then, the basic controls and buttons are neatly arranged in the controller.
Higher Resolutions Delivered!
For image capture and recordings, the drone has a 12MP which can capture 1080p videos at 60fps which can further be pushed to 2.7k at 30fps. For stability purpose, the drone also features a 3-axis gimbal. The 3-axis gimbal makes sure that the camera in general, has no interference or stability issues while in air.
The drone does not have obstacle avoidance though. There are sensors all way round that should pretty much cover for the drone when in indoor conditions. But, for outdoors you'll have to be careful.
There's also something called quick shots from where you could get tons of creative footages. You could get a circular shot, a shot where the drone flies right above you or shots where the drone moves far away from you.
Flight Time (Battery in General) and Distance
So, for flight time, DJI claims this drone can stay up in the air for a crazy 30 minutes in a single charge. That amount of flight time for this small device is quite insane, don't you think so? For charging, you can directly plug it from your wall outlet into the drone's rear. Though it still comes with a microUSB cable instead of a USB-C, which is a bummer really. However, it still comes with a high-speed charger.

So, how far can it travel? The drone is rated to travel 4 Km within the 30-minute flight timer. The drone itself is so small that maybe it'd get lost flying 1 Km away. But even then, I guess it nice to have that kind of flexibility with this device.
DJI Fly App  
Unlike the traditional DJI Go app, this drone has a separate app that goes by the name DJI Fly. The DJI fly is straightforward simple. The user interface is quite clean, there's enough room to work with and with less cluttered screen, it just makes the whole experience a whole lot better, in my opinion.
So, that was our initial impressions on the DJI Mavic Mini. Now, if this has gotten you interested on the Mavic Mini, I think you know where need to search for. If you do manage to get your hands on one, do let us know what you about the device.