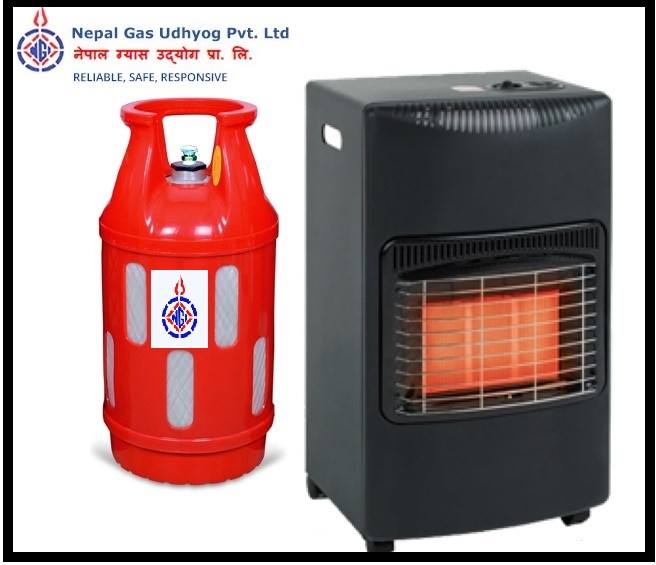 The non-explosive composite liquefied petroleum gas (LPG) cylinders were introduced to the Nepali market over eight months ago. However, it has not gained popularity in the Nepali market due to the high cost.
Why it matters:
The composite LPG cylinders are much safer than conventional metallic LPG cylinders as they are non-explosive. They are made with helically woven fiber and resin, which means instead of exploding during the fire after gas leakage as metallic cylinders do, the cylinder itself will burn down. They are said to be up to 35 percent lighter than metallic LPG cylinder.
Since it doesn't have much demand in the domestic market, the gas bottlers in the country are also unwilling to trade in composite LPG cylinders.
Key takeaway:
A composite LPG cylinder costs Rs. 10,625 in the retail market, whereas a metallic cylinder costs around Rs. 2,200 per cylinder.
According to Gokul Bhandari, president of Nepal LP Gas Industries Association, so far only Nepal Gas and NL Gas have been selling such composite LPG cylinders in the market.
Less than 1,000 composite LPG cylinders have been consumed in the Nepali market in the past eight months.
The Backstory:
In Nepal, composite LPG cylinder received approval from Nepal Bureau of Standards and Metrology (NBSM), as it would reduce the risk of explosion prevalent in metallic LPG cylinder.
It was first introduced in May by Classic Trade International, a private trading company.
What they are saying:
"Undoubtedly, composite LPG cylinders are safer compared to normal metallic LPG cylinders. However, such cylinders are unable to find a market here in Nepal due to lack of effective marketing of the product," said Bhandari.
"The government has imposed 30 percent customs duty on composite LPG cylinder while customs tariff for the normal metallic cylinder is only 7.5 percent," he informed.
Gas bottlers have said that the government should promote the use of composite LPG cylinders through effective marketing and consumer awareness and bring down the import duty on such cylinders.
"Once customs duty on composite LPG cylinder is slashed, its price will come down automatically and such cylinders will gradually grab the attention of consumers," added Bhandari.
On the other hand, gas bottlers have said that composite LPG cylinders are getting popular among trekkers as such cylinders are also available in 5-kg size, which makes it a preferable choice than heavy metallic cylinders.