Smartphone gimbals are becoming a thing now. As smartphone cameras get powerful by the day, matching them with the right accessories can result in professional grade videos. Our Huawei Cinematic Video is the living embodiment of this statement. That whole thing was shot using Mate 20 Pro mounted on a DJI Osmo Mobile 2.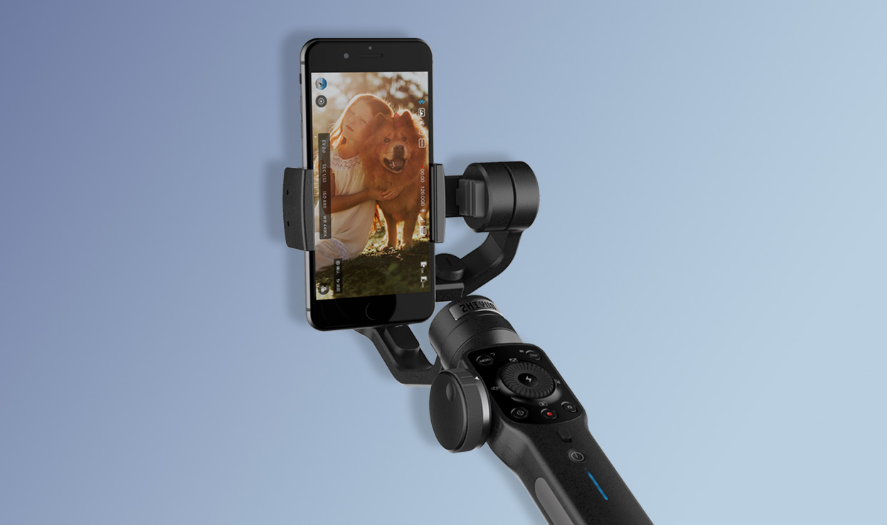 But there weren't many options for people when it came to smartphone gimbals in the past. Either buy the Osmo Mobile 2 or try not to shake your hands as best as you can. However, Oliz Store has brought a new player in town (price mentioned below). The Smooth 4 is a smartphone gimbal from another big name in this field – Zhiyun.
Zhiyun Tech Smooth 4 Features
The Smooth 4 is inexpensive and has a substantial redesign compared to the Smooth 3. There's a large wheel on the side that can be used to zoom and focus. You won't find this on other gimbals.
Also, there are plenty of buttons on the front so you don't have to tap on the phone screen while shooting every time. But, sadly, unlike the competition, there is no any joystick in this machine. You will have to make this thing move using buttons.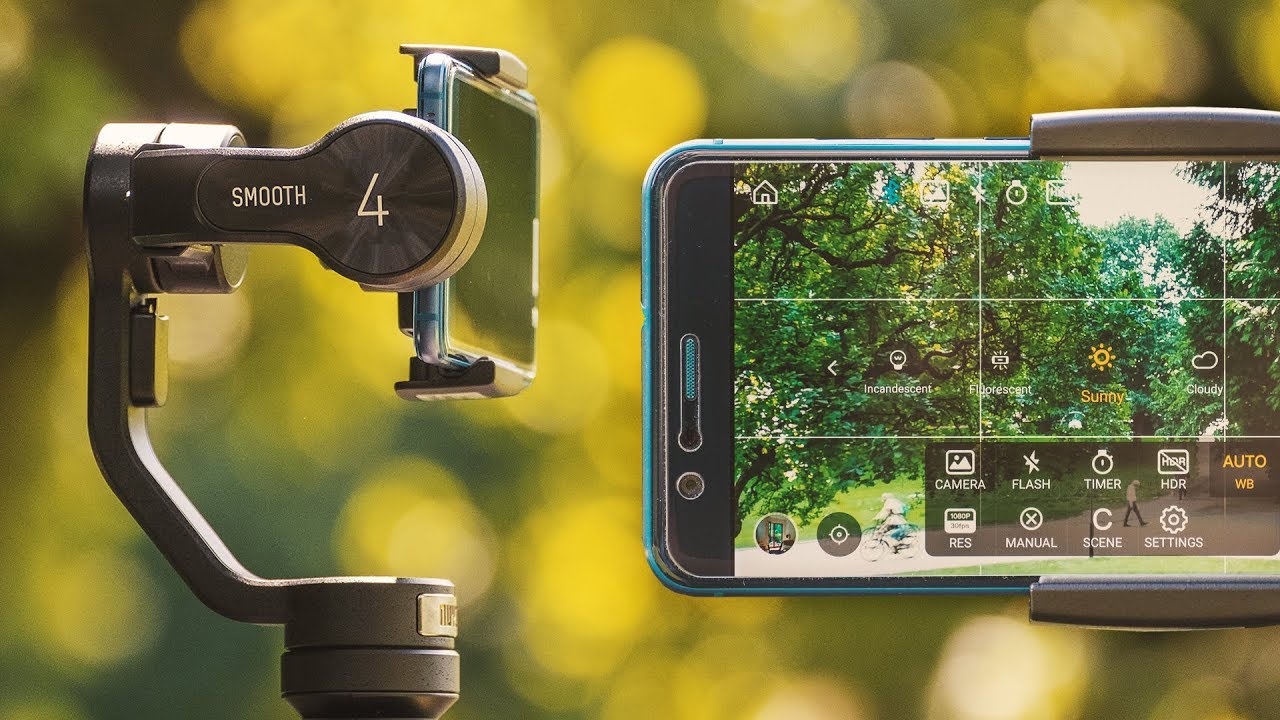 Another weird thing with the smooth 4 is that it has a rectangular framework rather than cylindrical. This just will make holding the device more difficult. I don't understand this design choice at all. To add to that insult, users have reported that some buttons are hard to reach and that the learning curve for the controls is huge.
Zhiyun Smooth 4 is a beautiful tech to look at. The many buttons layout makes it look like it can do so much more than its competitors and in a way it can. But buying the Smooth 4 comes with additional pains like bad ergonomic, ana d giant learning curve. Also, if you are an Android user, Zhiyun's app in the play store is devoid of many features available in its app store counterpart like 4K support.
Zhiyun Tech Price in Nepal and Buy Link
If you want to see the Smooth 4 in action, it is available at Oliz Store for Rs 15,700.
But, the question is, should you save about Rs. 3000 by buying the Smooth 4 instead of the Osmo Mobile 2? The plain and simple answer is no. Even though Zhiyun has been in the business for long, it still can't match DJI's engineering. If you are looking for a smartphone gimbal, Osmo Mobile 2 is your best bet.