After 18 months of the trade war, it finally seemed like it could end after a win-win deal for both countries back in January. But recent comments from both sides suggest that agreement could be abandoned.
Huawei was placed in the blacklist by the U.S. which banned U.S. companies from trading with Huawei. However, some of the companies like Google were allowed to do business based on license requirements and the grace period provided to Huawei.
But now, the U.S. has moved to block global chip supplies to blacklisted telecoms equipment company Huawei Technologies.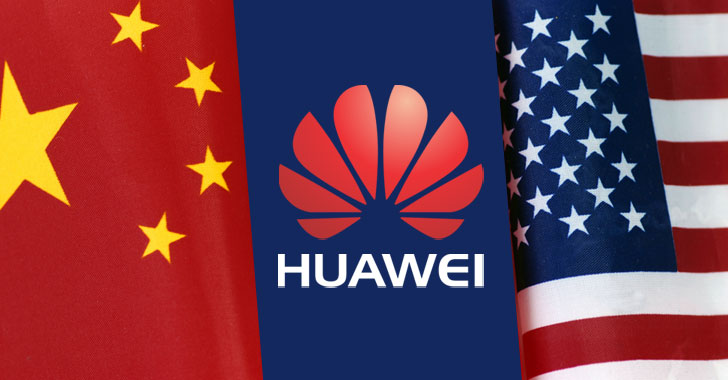 What does this mean?
The new rule unveiled by the Commerce Department of the U.S. expands U.S. authority to require licenses for sales of semiconductors made abroad with U.S. technology to Huawei.
Basically, this means that the companies using U.S. technology to produce semiconductors outside of the U.S. will also require a license from the U.S. to sell chips to Huawei.
U.S. Commerce Department. mentions that this change in the rule is aimed at preventing Huawei from continuing to "undermine" its status as a blacklisted company.
This essentially includes all the chipmakers as every company uses some sort of American equipment. The new rule change hits hard on TSMC (Taiwan Semiconductor Manufacturing Co Ltd), the biggest contract chipmaker and key Huawei supplier which is based in Taiwan.
TSMC said on Friday it is "following the U.S. export rule change closely" and working with outside counsel to "conduct legal analysis and ensure a comprehensive examination and interpretation of these rules."
Response from China
As the U.S. imposes new rules to control the global supply of semiconductors to Huawei, China's foreign ministry has said that it will firmly defend its companies' legal rights.
China's Global Times newspaper on Saturday quoted a source close to the Chinese government as saying that Beijing was ready to take a series of countermeasures against the United States, such as putting U.S. companies on an "unreliable entity list" and imposing restrictions on U.S. companies such as Apple Inc (AAPL.O), Cisco Systems Inc (CSCO.O) and Qualcomm Inc (QCOM.O).
The newspaper, published by the People's Daily, the official newspaper of China's ruling Communist Party, said the source also mentioned halting the purchase of Boeing Co airplanes.
As it seems, the tension between the world's two largest economies is going to get more intense. U.S. new rules don't only affect Huawei but it also hits U.S.-based companies. And, if China is to impose sanctions on U.S. companies, American companies will take massive hits.
Conclusion
The new rules set by the U.S. Department of Commerce is to surely affect all chipmakers. But it is most likely to be felt by foundries such as TSMC that buy the tools, rather than U.S. semiconductor firms such as Qualcomm Inc or Nvidia Corp that tap such foundries as part of their supply chain.
"We are concerned this rule may create uncertainty and disruption for the global semiconductor supply chain, but it seems to be less damaging to the U.S. semiconductor industry than the very broad approaches previously considered," Semiconductor Industry Association Chief Executive John Neuffer said in a statement.
Though this rule brings the license requirements for companies to do business with Huawei. It's clear that the U.S. wants to weaken the 5G reach of Huawei. U.S. Secretary of State Mike Pompeo even said that this action was aimed at protecting "the integrity of 5G networks".
Tensions between these two giants have spiked even during the global pandemic. After new actions from the U.S., Huawei has not released any statements but China has urged the U.S. to stop the unreasonable suppression of Huawei. And, it's also reported that the Chinese government was ready to retaliate against Washington.
Source: REUTERS NEWS AGENCY
READ NEXT: Instagram Rolls Out #SupportSmallBusiness Sticker to Support Businesses During COVID-19