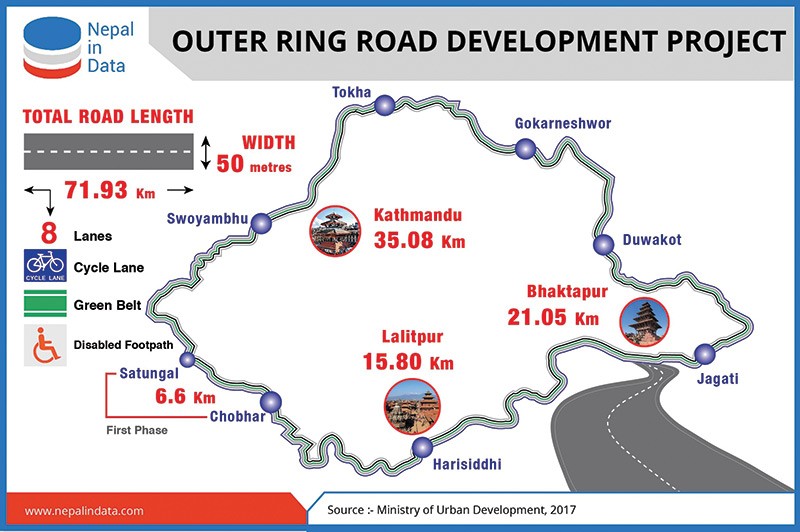 Two Chinese firms have given letters of interest to the Kathmandu Valley Development Authority (KVDA) to develop the outer Ring Road, reports The Kathmandu Post.
The Details:
The two firms are: China Railway Engineering Consulting Group (CRECG) and China Energy Engineering Corporation (CEEC). They have been asked to submit their business proposals to KVDA soon.
Last April, the Ministry of Urban Development approved the first phase of the project, a 6.2 km road between Chobhar and Satungal.
The project was then delayed for many months due to land acquisition disputes.
The project covers 72 Km Outer Ring Road and has to acquire 9,000 ropanis of land in Chobhar and Satungal. The land acquisition is estimated at Rs. 20 billion.
The road, once built, is expected to ease the growing traffic in Kathmandu Valley.