Nepali consumers have lots of choices when it comes to smartwatches right now. Plenty of brands have introduced their smartwatches in Nepal and among them, Huawei is one of the earliest.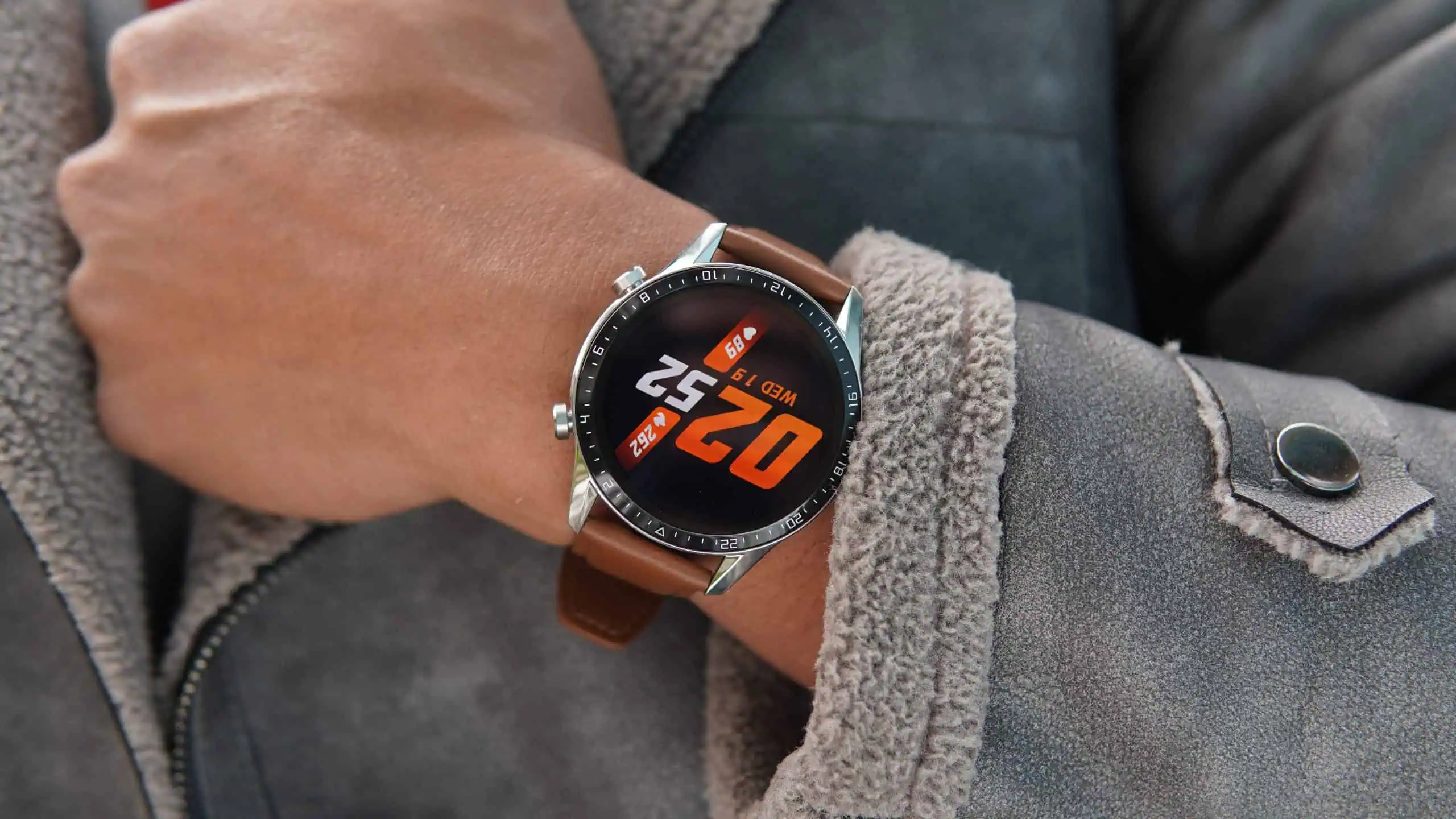 Huawei Watch GT2 was launched at the end of 2019 and it is still one of the best smartwatches for fitness tracking and specifically, its great to keep track of your sleep. Huawei Watch GT2 price in Nepal starts at Rs. 29,000.
I have used this device for more than 2 months and in this article, I'll tell you how to track the calories burned and stay on top of your fitness game.
Sleep Tracking With Huawei Watch GT2
Huawei GT2 might look like a normal watch with its aesthetics but it has all the things required to keep your fitness in check. Furthermore, it is an excellent wearable to keep track of your sleep and improve your sleeping habits.
First, you will need to install the Huawei Health app on your smartphone and pair the watch to access all these features and keep track of the progress.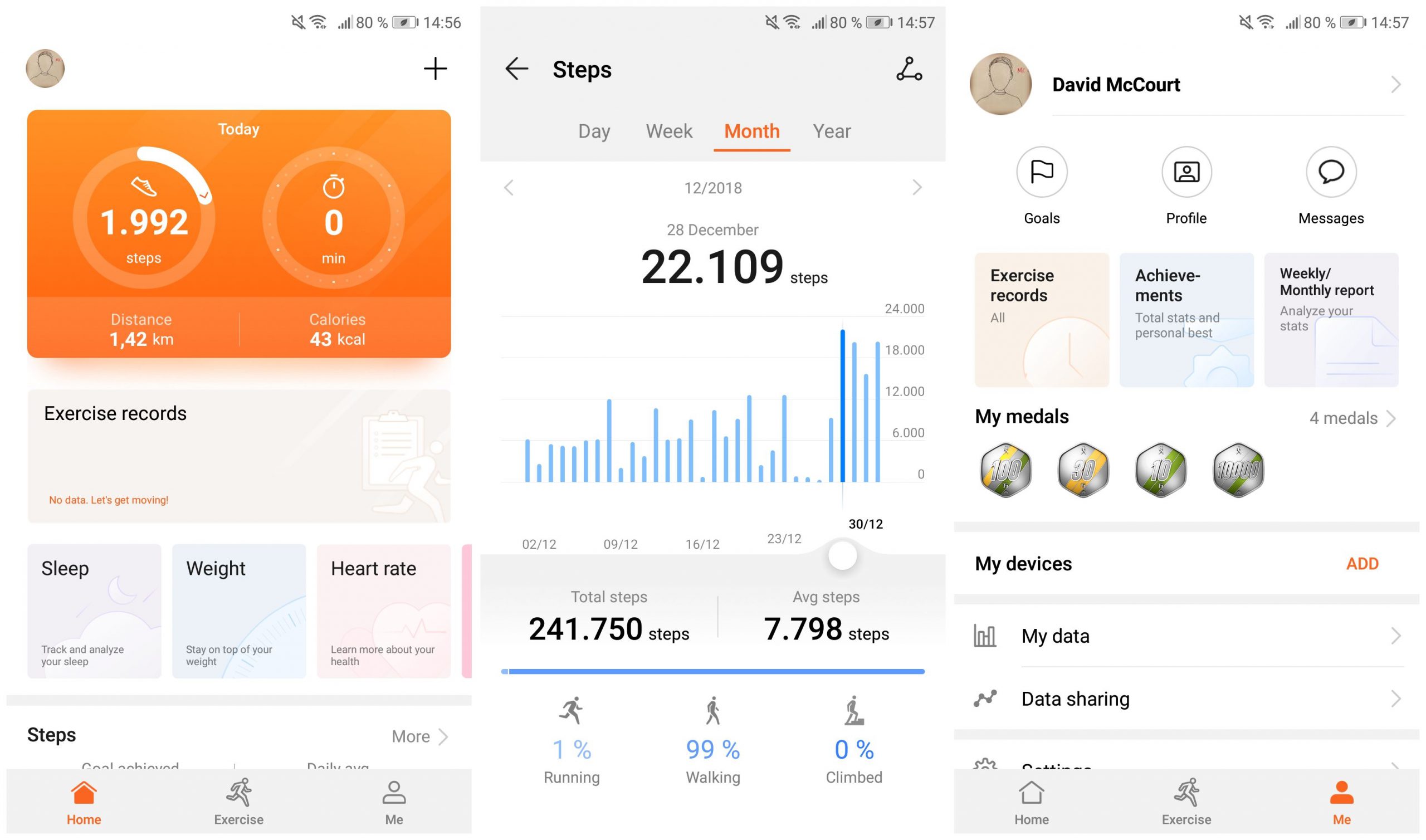 After installing the Huawei Health app, you will actually need to turn on the "Huawei TruSleep" settings from the Huawei Health App itself. Follow the steps below.
Open Huawei Health App and go to the 'Devices' tab
Select your device (Huawei Watch GT 2)
Find and enable the Huawei TruSleep feature
So this is just the first step to track your sleep with the Huawei Watch GT2. Huawei Watch GT2's sleep tracking is really useful and I improved my sleeping habits with its help.
With HUAWEI TruSleep™ 2.0, HUAWEI WATCH GT 2 can scientifically track and diagnose 6 common types of sleep issues while providing suggestions for better rest. And, while you sleep, the watch monitors your heart rate, analyses your breathing, and awards a score on your overall sleep quality.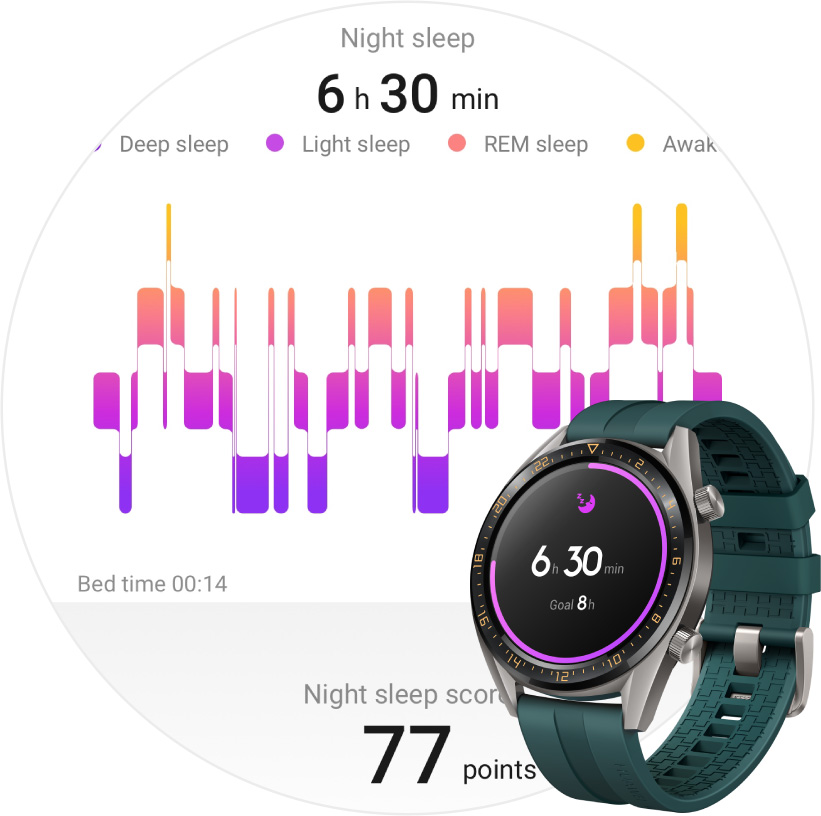 The watch categorizes and tracks 3 types of sleep basically: Deep sleep, Light sleep, and REM sleep. Deep sleep is the deepest sleep stage during which your breathing, heartbeat, body temperature, and brain waves reach their lowest levels. It is important to have a maximum amount of deep sleep to feel well-rested.
Huawei Watch GT2 can effectively measure all of these sleep stages and after using it for a while I found out that I was not getting enough deep sleep. You can get details about your sleep on the watch itself or you can get much more detail via the Huawei Health App.
To view your sleep data, go to your profile on the Huawei Health app, and then find 'My Data' and then go to 'Sleep'.
It doesn't just show you your sleep data which includes detailed info about the amount of REM sleep, Light Sleep, and Deep sleep. But it also analyzes your sleep patterns and gives you tips on how you can improve your sleep quality.
It will also give you sleep scores according to the sleeping patterns. I have found the sleep tracking very helpful and now I'm more concerned about the quality of my sleep. This has to be one of the best features of Huawei Watch GT2.