Getting a full-time job when you've finished your education is not easy since you are competing with hundreds of other graduates for the same role. For those still studying, one might wonder how they can make some money to pay off some bills.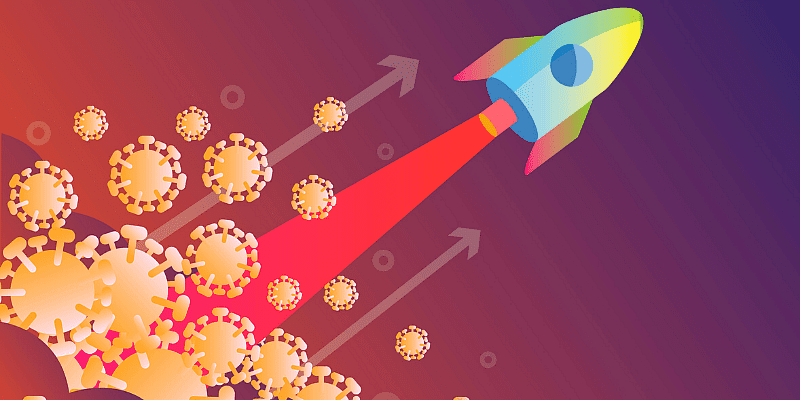 There are students out there who find being in school a burden however, for some, it is a business opportunity space. We asked academic experts to look at 10 startup ideas for college students.
Teaching English Online
If you have fantastic internet and incredible writing skills, being an English tutor is something you can do while you're still studying. Every person has that one thing they can do better than most people, and you can help people be an expert at it too. By being an English tutor, you will also learn how to explain things that are complicated easily. This is a win-win situation for you because not only will you improve your skill-set, but you're also getting paid at the same time.
There are many companies that offer online English tutoring jobs. Even though, if you are fluent, but English is not your first language, you can still make money by taking on English tutoring jobs. 
There are two ways to do this:
Firstly, you can build up your credentials before applying for English tutor jobs by taking and passing language proficiency exams such as TOEFL or Test of English as a Foreign Language.  
Or secondly, you can search for a company such as Preply that has minimal requirements for applying as an English tutor. This is easy enough; because the demand for English tutor online jobs it's rising day by day because of the pandemic.
Be an essay writer
An academic writing expert Joan Young said, "Many students are very talented writers. They possess advanced writing and editing skills. Every essay or some more complex paper comes easy. Therefore, it makes sense to work as an academic writer". Writing a good essay is a work of art, however, it is something that some students struggle with all the time.
The main issue comes when they want to express their ideas, formatting the paper and adding references at the end. You can make money by assisting them and become a custom essay writer. Before you begin this, there are a few things you'll have to take into consideration.
The first one is you'll need to have writing skills and be able to come up with ideas very quickly. The second thing is you'll want to ensure that you deal with your assignment first before you decide to help others. You don't want to put yourself in a situation where your grades are affected by the workload. At the end of the day, it is not just your customer's deadlines that need to be met but yours as well. There needs to be a balance between work and school so that you make your money as well as excel in the discipline you're studying.
Proofreading and editing content
This is a wonderful service to offer students who want their work touched up so that they can get a higher mark. Your tasks include checking the grammar, spellings and improving the style as well as the structure of the paper. The job goes hand in hand with the two mentioned above and you can offer them as a complete package. This will enable you to earn more money.
Apps and website design
Website development can be a very challenging and demanding job with many students and even business owners being too busy to do it. If you know your way around apps, software programs, websites, and more, you can look into teaching people about websites and apps. They will pay you for your time and also businesses will pay you a premium to design a website for them. This is a very nice alternative side hustle if writing is not your thing. To be a success, you need to do your research and contact potential customers to understand their goals.
Create an essay writing website/app
Carrying on the tech-savvy theme, you can create an online platform which can be used by your fellow student to find professional essay writers. Students who need assistance with essays will normally go online to find a company for help. Instead of doing that, they can simply use your app, and you can connect them to various essay writers and get a commission.
Create an app for online classes
There are so many platforms today that offer students lessons that are taught by professionals. You can gather all the resources from companies, universities, and colleges and put them on a website for other students to access. You can charge students a membership fee for using your services. If you have plenty of satisfied customers, word will get out, and you'll have more people signing up to your app for online lessons.
Have a study website/app
Many students find studying alone boring and will want to be in the company of others. You can create a study service that allows students to link up with others and exchange ideas, notes, and more. Just like the previous 2 methods, you can charge a fee.
Have language transcription services at your school
Colleges these days are much more diverse and will welcome students from all walks of life. If you are studying abroad and can speak different languages, you can offer a transcription service. Set up a website where students can upload documents they want to be transcribed, and you can do the work for them for a fee. You can expand your service portfolio by hiring students who speak different languages so that you cater to a much larger audience.
Sell educational materials
You can set up a platform that sells study materials like books, journals, notes, and e-articles. If you have old materials from courses you did yourself, you can upload them onto a website and earn some change from it.
Have an online magazine
Online magazines have become a popular means of communication in recent years and those that produce good quality content earn writers some money. Your magazine should target students and should cover topics like learning techniques, e-learning, college education, and more. Once you've seen that your magazine has become a hit, you can introduce a subscription service.
College life is not easy but starting up a business and running it is even harder. If you have aspirations of making a bit of income on the side while studying, the 10 start-up ideas pointed out in this article will set you on your way to becoming a successful entrepreneur. There will be rough times and not all days are Sundays. How you deal with the rough times can be the difference between success and failure.