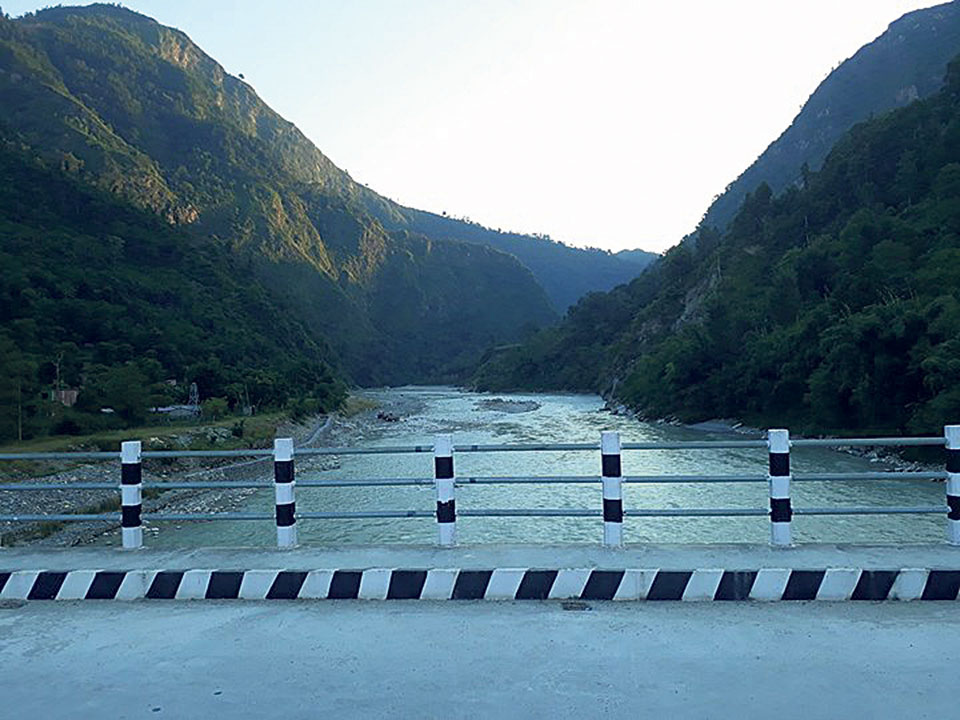 According to the officials of Tanahu Hydropower Limited(THL), the works in the preparation for Tanahu Hydroelectric Project has started. THL has started the main tasks of construction of the dam, powerhouse, and transmission line.
THL is a subsidiary of Nepal Electricity Authority and the project's installed capacity is 140 MW with the minimum daily peaking capacity of six hours. The project has an estimated fund of Rs. 50 billion. The investment consists of Rs. 18 billion funded by Japan International Cooperation Agency (JICA), Rs. 15 billion by Asian Development Bank (ADB), and Rs. 4 billion by European Investment Bank in loan investment and the remaining is funded by NEA.
While the selection process of contractors is ongoing, contractor'ss residence, substation, link roads and other infrastructure are also almost complete. The audit tunnel of almost 400 meters in the underground powerhouse site has been built. A bridge linking dam-site and underground powerhouse site have also been completed. The road widening and construction activities are also going on.
According to project in-charge, the construction of infrastructure, except for the main tunnel and powerhouse, is moving ahead smoothly. After the completion of these basic infrastructures, the works for the biggest storage so far project will begin.
THL is also planing to sign Power Purchase Agreement(PPA) with the NEA. The electricity generated from the project will be connected to Bharatpur sub-station through 220KV transmission line. Currently, THL is also organizing skill development training including masonry, electrician (house wiring), and plumbing.
Preparatory works are being carried out at full speed so that the contractor could start work right after being appointed. The developers of the project aim at completing the project within the next five years.