A new keyboard application called Devanagari Tamang Keyboard has been recently released for Android users. It is the first keyboard application that allows typing in Tamang script.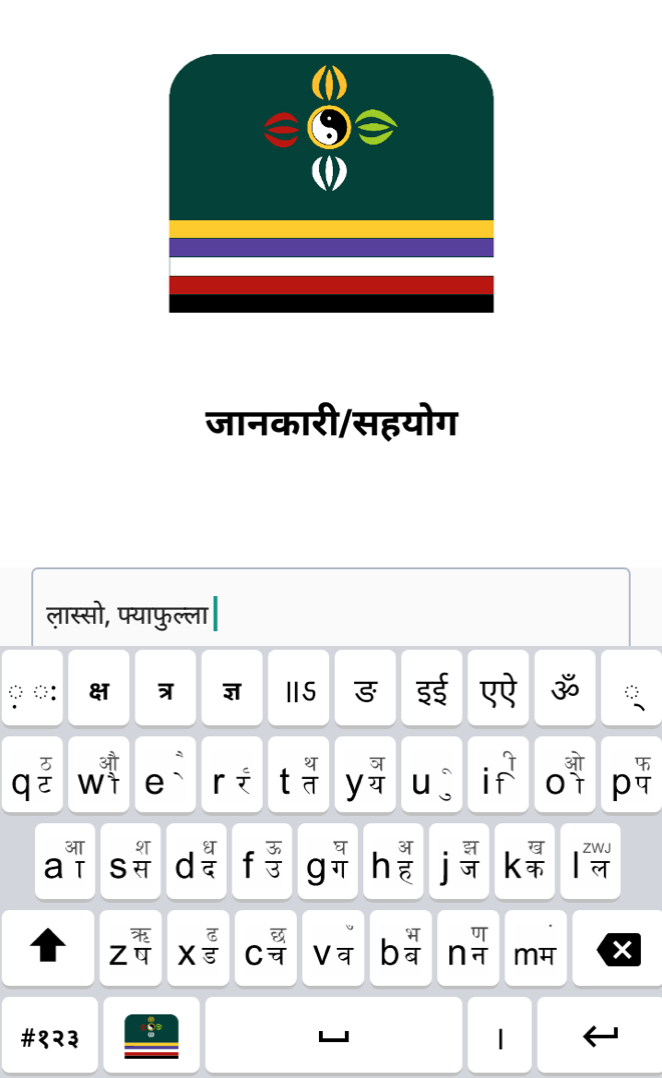 The application supports typing in Tamang and Nepali in Devanagari and in Roman scripts. It also allows typing in English. Along with that, the application also supports numeric and other special characters including nukta (़) symbol that is used in writing Tamang, Nepali, and English languages.
Some of the features:
There are guided steps that appear after installation to use the application.
Devanagari keyboard layout based on Madan Puraskar Pustakalaya (MPP) Nepali Romanized and Hamro Keyboard layouts.
Complete character sets of Devanagari and Roman scripts to type in Tamang, Nepali, and English.
Roman character layout based on the QWERTY layout.
Get Devanagari Tamang Keyboard from Google Play Store.