SUSASAN techno-hub has been launched in Kailari rural municipality in Kailali district and in Sankhu, Konjyosom Rural Municipality. The hub is aimed to increase transparency and improve data accessibility in the area.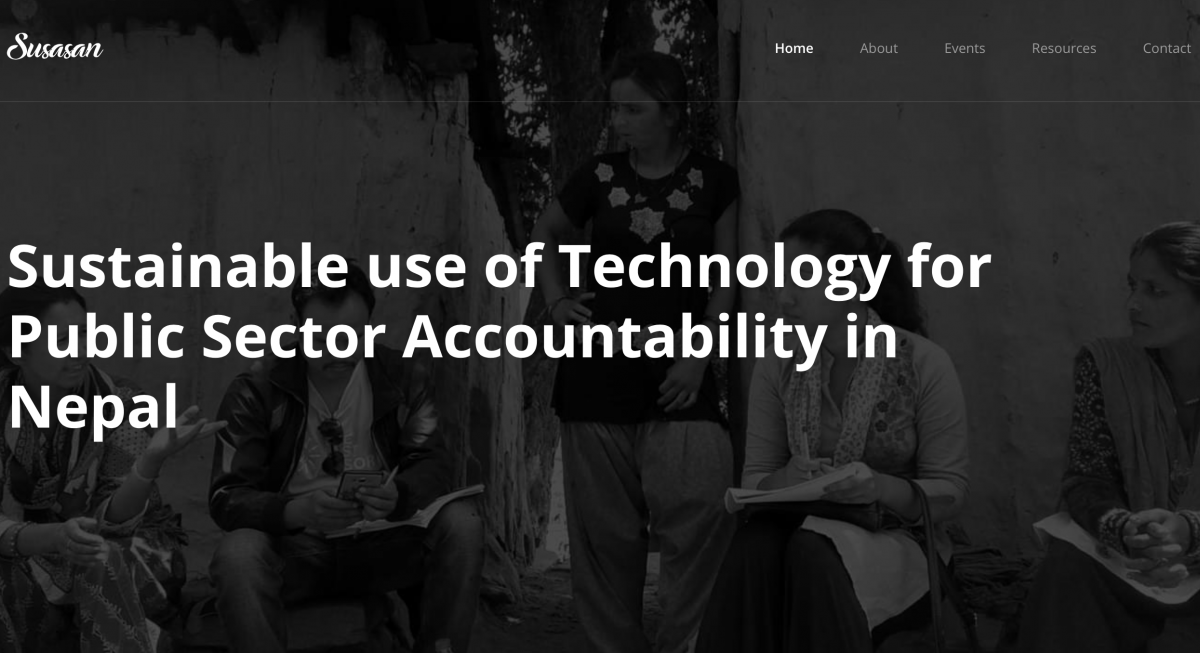 What they are saying:
The Kailari village development committee chairman, Laju Ram Chaudhary has requested the residents of the area, teachers, civic leaders, youths, stakeholders, and political parties to use the portal for information interchange.
Similarly, Shankhu Ward Chairperson Dhruba Prasad Ghimire echoed the importance of the techno hub in enhancing the access of the marginalized groups to information.
Backstory:
The initiative, SUSASAN (good governance): Sustainable use of Technology for Public Sector Accountability in Nepal is a project of the Centre for International Studies and Cooperation (CECI) funded by Global Affairs Canada (GAC).
YoungInnovations is technically supporting 12 local governments under SUSASAN project to establish techno-hubs.
The SUSASAN Project is being implemented in five districts including Achham, Bajhang, Dadeldhura, Kailali, Sindhupalchowk and Lalitpur.
The ultimate outcome of SUSASAN is to Increase empowerment of women and men, girls and boys and marginalized groups, to engage in democratic process and enjoy and exercise their human rights.
---
Editor's Recommendations