Sunrise Bank has recently launched a cardless withdrawal service. Now, the customers can withdraw their cash without using their physical ATM cards. One can use mobile phones to withdraw cash.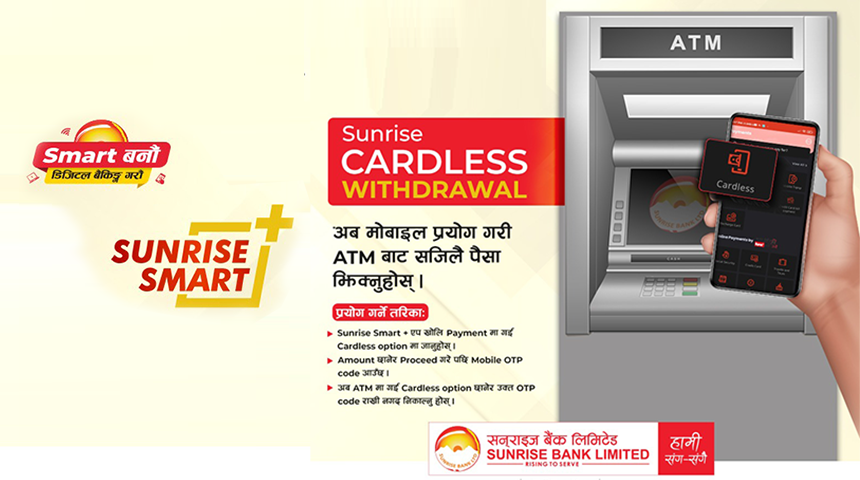 Sunrise Bank is among the first bank in Nepal to introduce the cardless withdrawal system. This system is powered by Nepal Electronic Payment System. We can use the mobile banking app Sunrise Smart + for this purpose.
Mobile banking has been rising rapidly. Though it is newer technology compared to ATM cards, people have been rapidly shifting towards mobile banking. According to the Nepal Rastra Bank report, mobile banking users has reached 12,149,181 until Mid-June, 2021.
As per the bank, "With the growing smartphone penetration, the bank has decided to blend ATM withdrawal with mobile banking.

Cardless withdrawal has been launched at a time when many people are conscious about going to ATM due to the fear of Covid contraction. This will be the best option for customers in this situation."
Apart from this, one doesn't need to worry about forgetting their PIN as we can use a separate OTP number in each withdrawal.
One needs to go to the ATM, chose the Cardless Withdrawal option in the machine, and enter the OTP instead of the ATM PIN code.
All the other features of cardless withdrawal are the same except that now we don't have to carry the physical card, shares Sanjib Subba, CEO at NePS.
"We are exploring more features in the future and we are also looking forward to launching this system in other interested banks," shares Subba.
Account-holders of Sunrise Bank can use the cardless withdrawal in any of the ATM booths of the particular bank. Sunrise Bank has a total of 161 ATM booths over the country.
Sunrise Bank has been launching various digital products to enhance customer experience and promote digital banking.
Recently, the bank had started Sunrise Missed Call Banking Service. Under this feature, the account holders can get a mini-statement of their account, top-up their mobile and do electricity bill payment with a missed call.
How to use Sunrise Bank's Cardless Withdrawal Feature
Step 1: Install and Open 'Sunrise Smart +' mobile banking app. Enter your credentials to Login.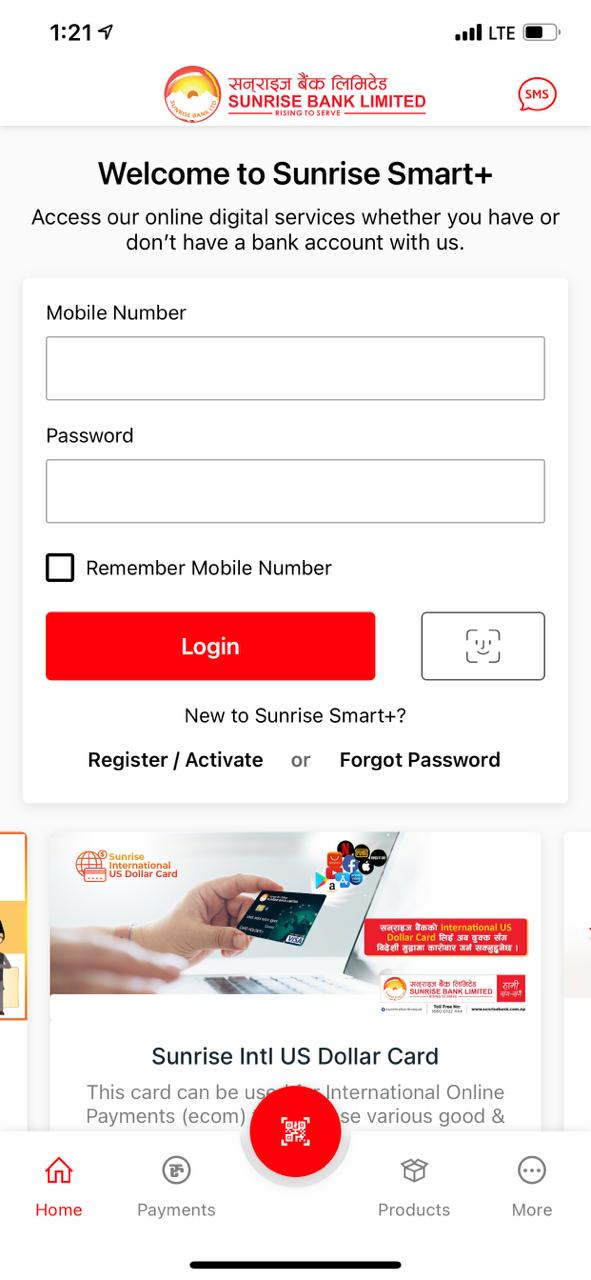 Step 2: Click on the 'Payments' tab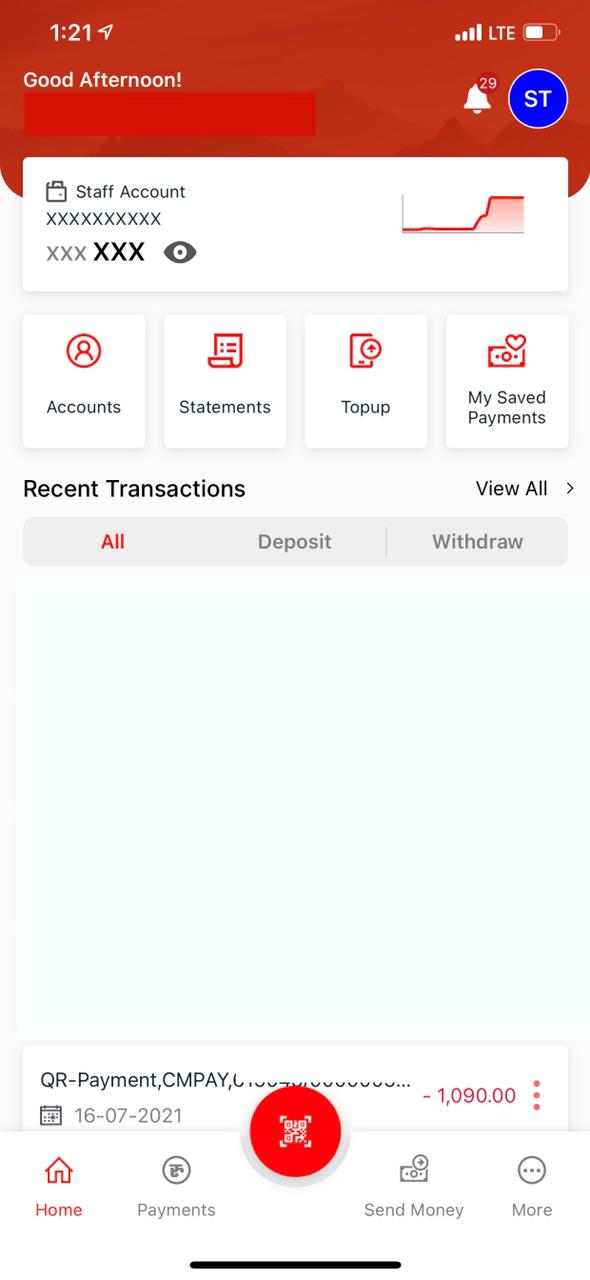 Step 3: Choose the 'Cardless' option under Quick Payments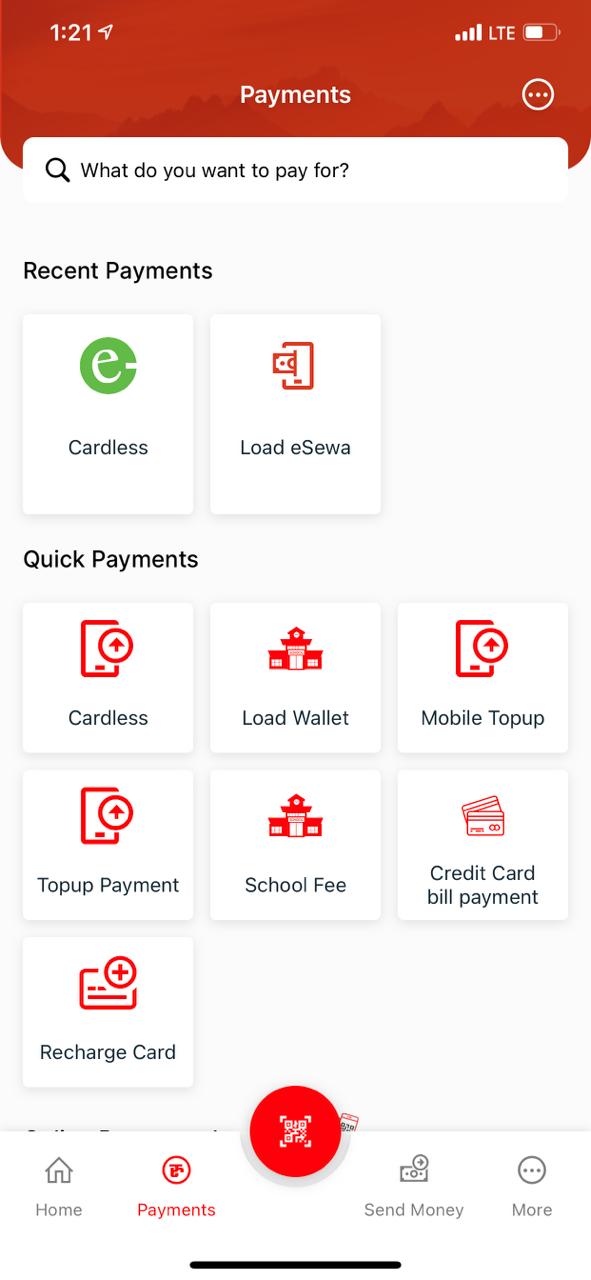 Step 4: Enter the desired Amount and click on 'Proceed'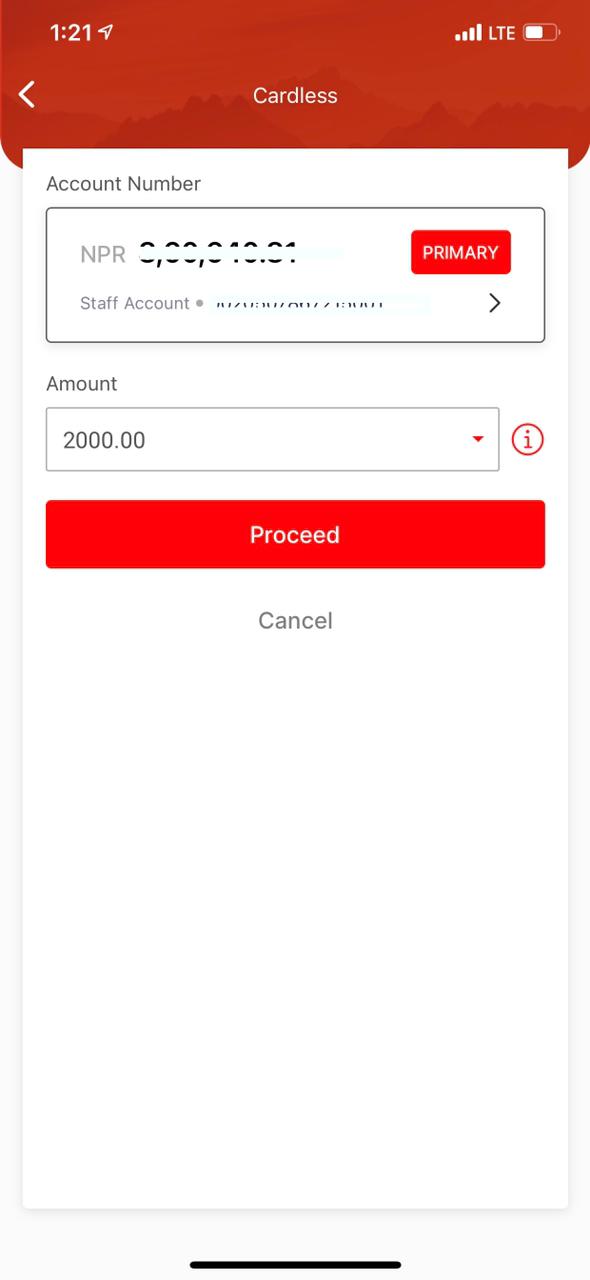 Step 5: OPT SMS will come to the linked mobile number
Step 6: Customer should go to ATM booth, click Cardless Withdrawal option in the ATM machine
Step 7: Enter the Mobile Number
Step 8: Enter the OTP and desired withdrawal amount
Step 9: Finally, get the cash from the ATM machine
So, what do you think about this new feature provided by Sunrise Bank? Let us know in the comments down below.