Microsoft's second Imagine Cup Asia Pacific Regionals Finals 2018 was held in Kuala Lumpur and seven teams were qualified for the Finals. Teams from Malaysia, Thailand, Singapore, Indonesia, Korea and Nepal will compete at the Imagine Cup World Finals in Seattle in July. Team SochWare is the team from Nepal that will be participating in the Imagine Cup World Finals 2018.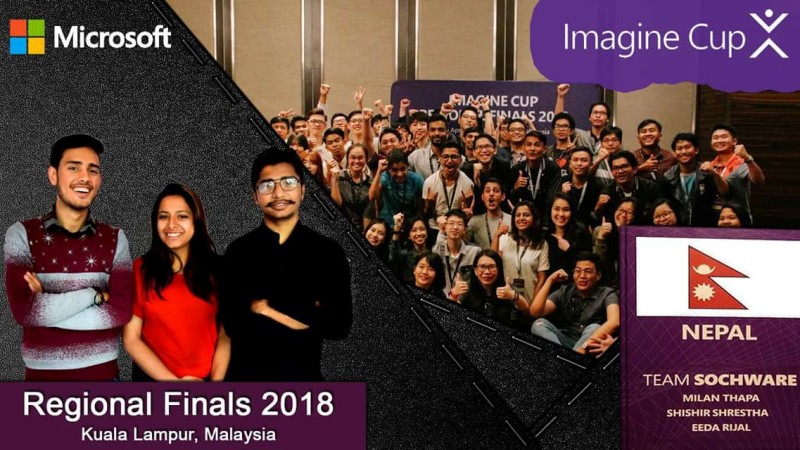 After realizing the negative impact of excessive use of chemicals, the team developed the solution to help farmers identify plant diseases and suggest mitigation strategies. The team's solution also enables farmers to speak to agriculture experts or to alert nearby growers about issues.
The Imagine Cup has been providing a global platform for student technology competition. The Imagine Cup National Finalist are organized in dozen countries all over the worlds. The best teams selected to give their pitch and demo their ideas to get a spot at the Imagine Cup World Finals.
The Finalists compete with best and brightest teams from across the globe for the title of World Champion. The winner will get a prize of up to US$100,000, mentorship opportunities with Microsoft chief executive officer Satya Nadella as well as grants and credits to bring their winning solutions to the market.
---
Editor's Recommendations