Smart traffic lights are being installed at seven different places of Kathmandu from Tuesday, reports Setopati. The locations for the traffic lights installation are New Baneshwor, Padmodaya intersection of Putalisadak, Shankar Dev intersection, Narayan Gopal Chowk of Maharajgunj, Soalteemode and in front of Kathmandu Metropolitan Office.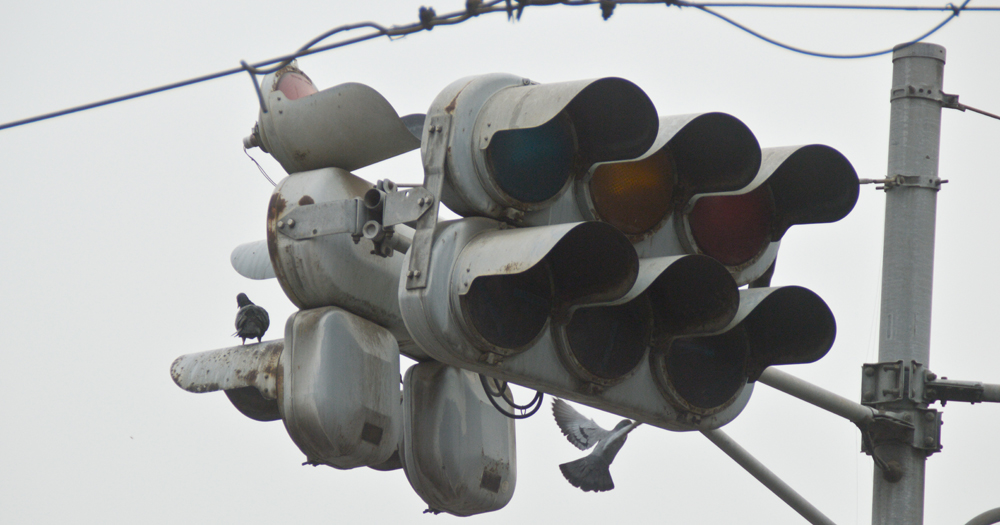 The Details:
These traffic lights are being installed as a joint effort of Metropolitan Traffic Police Division, Department of Roads and Kathmandu Metropolitan City. The installation of the lights has been entrusted to Yarsha Technology.
The initiation of the installation project was done at Baneshwor Chowk at 3 pm. Also, Metropolitan Traffic Police Division (MTPD) Chief DIG Sarbendra Khanal informed that testing has been done at all places.
Why it matters:
Currently, only 4 of the 21 traffic lights in Kathmandu valley are operational including those in Suryabinayak, Kaushaltar, Gatthaghar, and Sallaghari, from Bhaktapur. Traffic police have been using hand gestures for managing traffic in the main intersections of the valley as most of the traffic lights are not in operation.
Around 1,400 traffic police personnel are deployed for managing traffic in the valley. Once the smart traffic lights are operational, the need for human resources will be reduced drastically.
According to the MTPD, after installation of lights, just 500 traffic police would suffice. They also believe that the smart lights will aid in reducing traffic congestion and the rate of accidents.
What they are saying:
Khanal said smart traffic lights would be now installed at Kesharmahal, Durbar Marga, Singha Durbar, Maitighar, Kalimati, Gaushala, and Tinkune, among other places.
Engineer at Yarsha Technology Siddhik Ansari said that the company will look after the installed lights for five years.
"We've forwarded our works in a way that the vehicles do not have to stay for more than 90 seconds in congestion at the main junctions of the capital," Khanal said.
DIG Khanal further said installation of smart traffic lights would be gradually started in other places as well.
"Traffic lights will be solar-powered," Ram Chandra Khanal of Yarsha Technology said, "Even power outage and road construction will not affect their operation."
The traffic police have written to KMC and Department of Roads stating that traffic lights should be installed at 34 locations. The places suggested include Chabahil, Old Baneshwor, Maitidevi, Babarmahal, Tripureshwor, Krishna Pauroti, Mitrapark, Airport, Gwarko, Satdobato, Jawalakhel, Ekantakuna, Lainchaur, Halchowk, Sorhakhutte, Balkhu, Samakhusi Chowk, Mahalaxmisthan, Teku, and Gairidhara. 
The Backstory:
The first traffic lights were installed at Sundhara, New Road Gate, Singha Durbar and southern gate of Narayanhiti Palace in 2026 BS.
Japanese Government also installed traffic lights at Thapathali and 10 different locations in the valley in 2001. These lights were working till 2010.
One more thing:
Smart traffic lights are also being installed at three locations of Lalitpur Metropolitan City including in Kandevata, Pulchowk (at the entrance of minister quarter), and in front of Alka Hospital.