Nepal is steadily moving into the digital age. Government offices have started to post related information online and even in their offices one can see a link to a website. This has made things simpler to the general public.
Some recent ventures that the government has started going digital are:
Using MRP (Machine Readable Passport) instead of hand written passport
Using digital panels on the side of the roads for sharing traffic rules
Information on weather
Sajha Bus introduced a system of smart cards (Which is in its trial period currently)
And many more.
Going by this trend, the government has planned to bring a smart driver's license card in Nepal.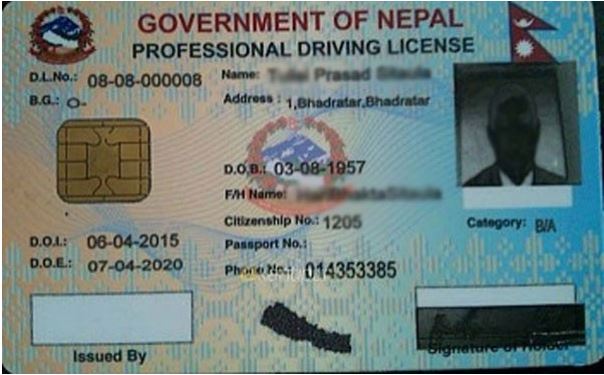 Previously everything related to the Driver's License hand written. Now, starting from Mangsir 15, 2072 (1st December 2015) the smart card will be implemented in Kathmandu. After its 2 week trial period, the system will be used nationwide. The government has brought about this system by taking a loan of Rs 15 crore from Asian Development Bank.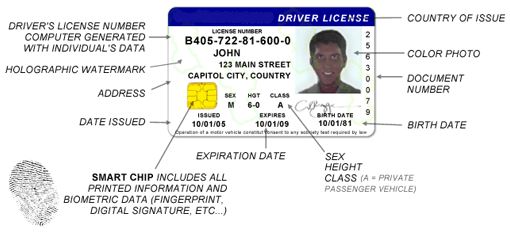 In the first phase, the Department of Transport Management(DoTM) plans to distribute a total of 1,60,000 smart licenses in the Kathmandu Valley. According to spokesperson Basanta Adhikari, smart licenses will be distributed from all 14 Transport Management Offices in the country after two weeks from its launch in Kathmandu.
The new license is similar to any ATM cards. They contain electronic chips similar to SIM cards, which contain information on the driver's identity and vehicle registration number. DoTM officials said that the smart licenses may also replace blue books as well. Smart card readers will be made available to DoTM staff and traffic police to access data on the card.
DoTM officials hope to control frauds and provide much smoother system in license handling by using the smart card system. This will lessen the burden of any unnecessary visits to the transport management office. People can also be free from waiting in those long irritating queues. The card is said to have 10 years of validity so anyone can use a single card for years without any trouble.