Skullcandy is one of the popular brands when it comes to earbuds and headphones. If you're looking for some stylish and sick headphones then Skullcandy is one of the ways to go. Every headphone enthusiasts recognize the skull logo that represents Skullcandy as a company. What many of you may not know is that Skullcandy headphones and earphones are available in Nepal too. They recently launched 3 new products.
Futureworld is the distributor of Skullcandy headphones in Nepal. They have officially launched Skullcandy Crusher headphones, Skullcandy Hesh 3 headphones and Skullcandy Method Wireless earbuds in Nepal.
New Skullcandy Products in Nepal
---
Skullcandy Crusher
Skullcandy crusher is the most expensive headphones among the newly released ones. It will set you back Rs. 24000. These wireless headphones look absolutely enormous and their sound justifies their name – Crusher. These headphones are what a bass lover dreams of.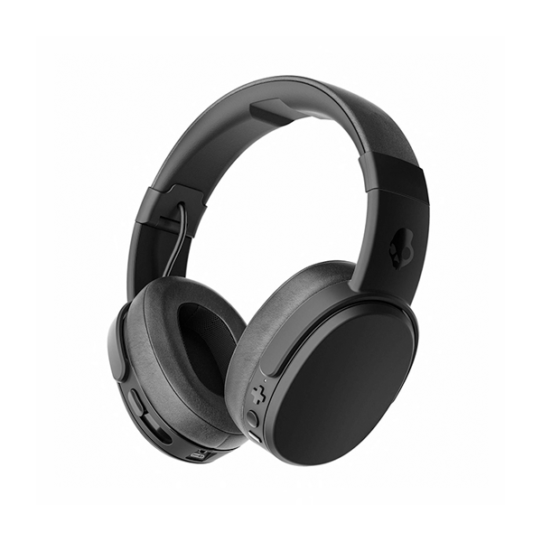 The lowest bass settings on these headphones may be comparable to the highest on other headphones. There's even a bass slider at the side of one of the earcups. These headphones have a 4.5 star rating on Amazon. If you really like bass heavy music, these might be an appealing choice. Watch some reviews on Youtube before you buy this.
Skullcandy Hesh 3
Skullcandy Hesh 3 is wireless another headphone from Skullcandy. It looks a bit similar to the Crusher, but there is a significant price difference between the two. Hesh3 starts at Rs. 15000 in Nepal and is available in Black or Blue color option. Hesh 3 may be a better choice for people who like a more balanced sound signature than that of the Crusher.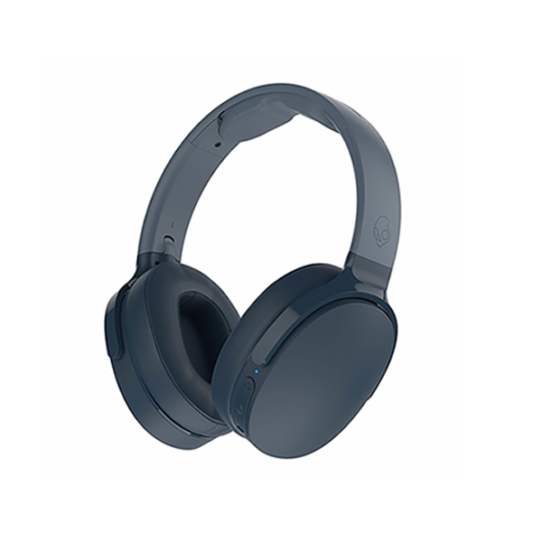 Also, though these are lightweight compared to the Crusher, they have a tight clamping force that might make listening to music for longer session slightly uncomfortable. Also, these headphones only last about 22 hrs on a single charge compared to the massive 40hr battery life of the crushers.
Skullcandy Method Wireless
The last and the least expensive product is are the Method Wireless earbuds. They retail for around Rs. 9500 and come in Black and Navy Blue color options. These are not true wireless earphones like the airpods, they fall into the category of neck buds. These earphones last 9hrs on a single charge and they are sweat resistant. The battery life is a bit on the low side though.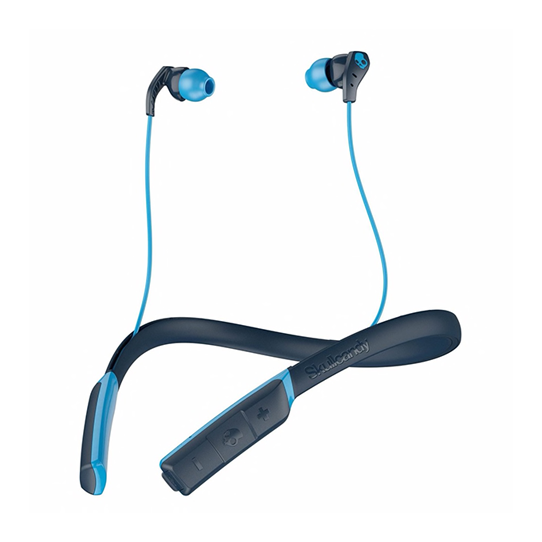 Skullcandy's bass-heavy sound is present in the Method wireless too. The Skullcandy Method Wireless is a compelling package for those looking for wireless headphones to work out, or simply want a pair of wireless headphones that amplify their favorite rock, rap or EDM songs.
---
These were the new headphones and earphones released by Skullcandy. All of them come with a 1-year guarantee (no warranty, a guarantee). That means if anything happens to your headphones, they will replace it and no questions asked. You can directly buy these via Futureworld stores.
If you are a fan of bass-heavy music like Hip-hops and EDMs, then you will like these headphones very much. However, if your interests in music span many genres, these headphones might not be that appealing to you. In any way, these are some really expensive gadgets and not recommendable for average Nepali consumer.