Did you ever think that we would have an application dedicated to informing people about the laws and policies of Nepal? No, you didn't.
But starting from the last days of 2017, Nepal now has its own governance mobile application called Singha Durbar. Singha Durbar App was launched by Search for Common Ground – Nepal at the Next Growth Conclave 2017, reports The Kathmandu Post. The application was a part of the USAID funded project and designed by Kazi Studios.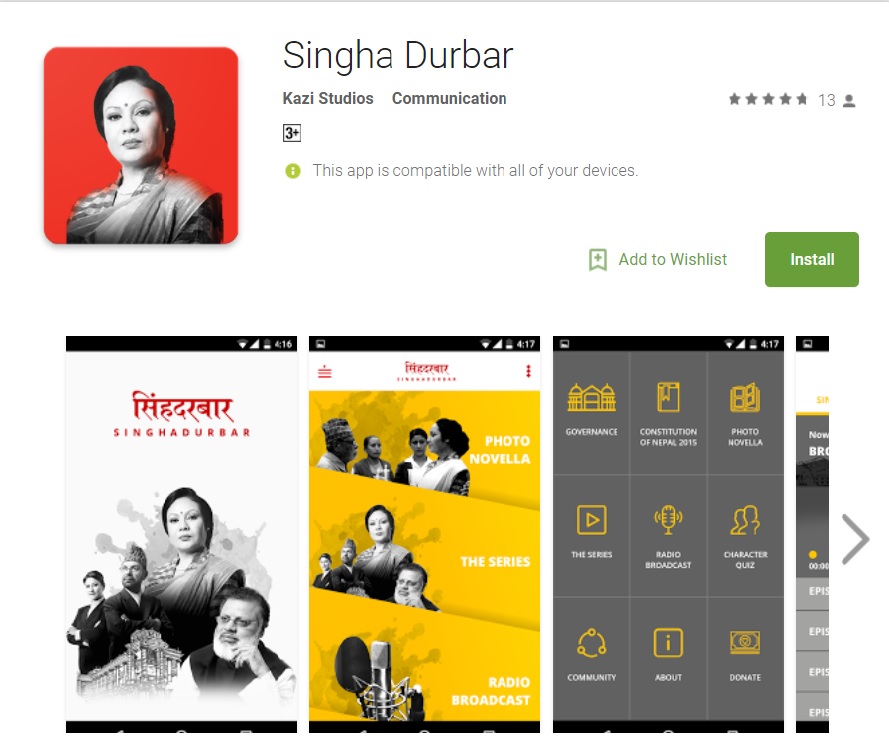 At the launch, the Country Director of Search for Common Ground – Nepal, Bhola Prasad Dahal said,
As Nepal morphs into a federal structure of governance, people's meaningful participation in making elected representatives accountable and transparent is very important. Therefore, the mobile application not only educates people but also inspires them to take up the role of watch-dog for good governance, through informed and evidence-based knowledge.
He further added that the infusion of information technology in governance will not only support in access and delivery of government services, but also help in curbing corruption, reduce government operation costs, and will definitely strengthen transparency and accountability.
To download the Singha Durbar App click here.