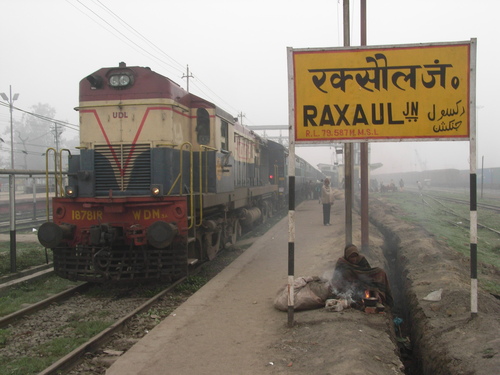 Raxual railway station, the gateway between Nepal and India, is soon to have Integrated Security System (ISS), reports Times of India. Along with Raxual, Samastipur in Bihar, India will also have the ISS.
In a recent decision taken by the Samastipur rail division of East Central Railway (ECR) of India, the ISS are being installed with an aim to strengthen the surveillance mechanism and maintain 24×7 security.
According to Birendra Kumar, Senior Divisional Commercial Manager (DCM) and media in charge of Samastipur rail division, the ISS is a multi-security system for protecting and monitoring the passengers, trains, assets and other properties. The system has CCTV cameras of high resolution and metal detectors and scanners at entry and exit gates on platforms. The entire system will be connected to the control room and will function under the Railway Protection Force (RPF).
Raxual is an infamous area for narcotics smuggling and other illegal operations. With the addition of the ISS, anti-social elements with objectionable items like firearms, bombs and other things can be checked at the Indo-Nepal border.