Now you can order products from one of India's biggest online store Flipkart in Nepal. Yesterday, Sastodeal announced that Flipkart is now exclusively available at Sastodeal.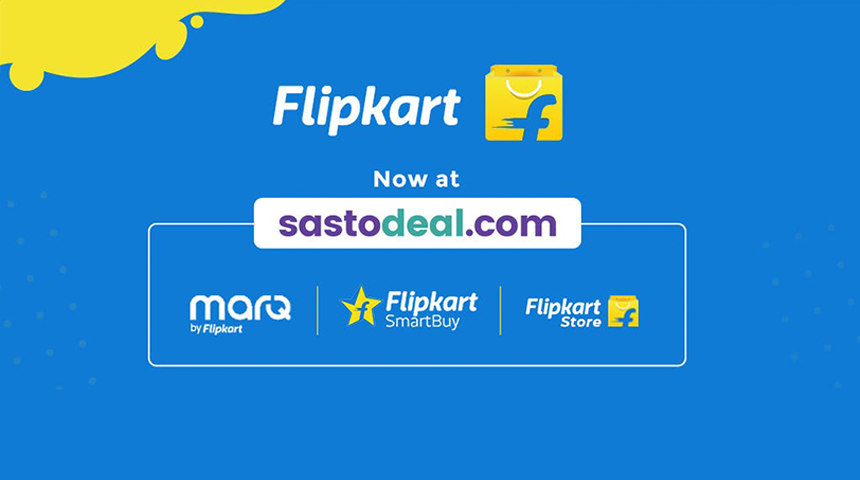 Right now, you can order Flipkart private label brands and Flipkart smartbuy with minimum 1-2 days delivery. Furthermore, Flipkart store gives you access to over 5000 products from Flipkart with 21-day delivery.
Flipkart Exclusive at Sastodeal
Yes, you can order products available at Flipkart from Sastodeal. But, that doesn't mean you can order each and every product from Flipkart.
You can order products available from Flipkart Smartbuy/ Flipkart private brands with 2 day delivery time. Then, you can order via Flipkart store with a delivery time of 2 days.
Also, if you're in confusion then let's be clear. You cannot order from Flipkart's site, you have to order via Flipkart store available at Sastodeal's website.
Ordering via Flipkart Store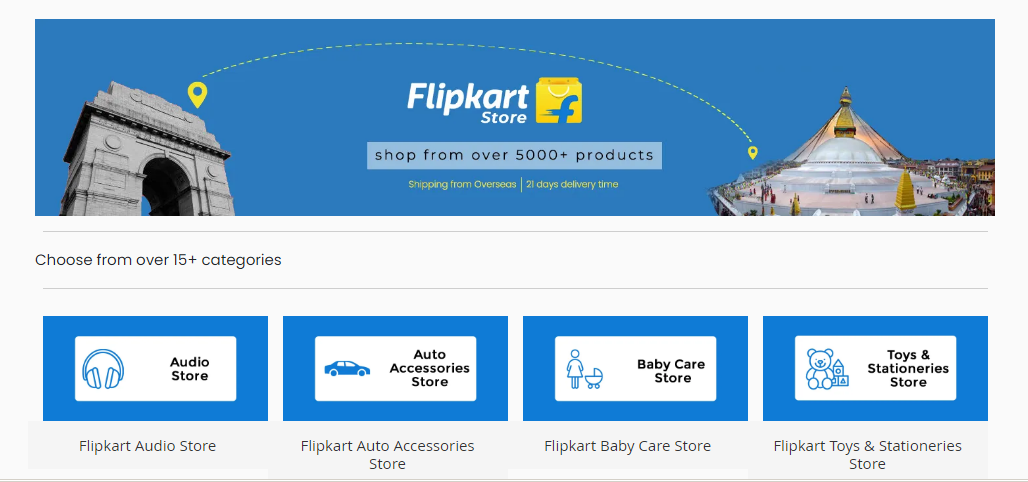 So, there are limited products across 15 categories such as Audio, Accessories, Baby Care, Kids, Footwear, and others. These products have a 21 day delivery time.
Ordering Flipkart private brands and Flipkart Smartbuy products
Flipkart has its own private label like MarQ and Smart Buy which covers products like accessories. You can order products from Flipkart SmartBuy and it's private labels with a delivery time of 1-2 days.
How are Products priced?
It doesn't come as a surprise that there's an obvious price difference between Flipkart and Sastodeal's Flipkart store. Normal tax and customs are added to the products according to the category.
So, we could basically say that Sastodeal is a seller who's importing products from Flipkart.
ALSO READ: Saugat Pokharel, An Independent Security Researcher from Nepal, Awarded $6000 Bug Bounty by Instagram
Are the products covered by Warranty?
Sastodeal mentions that if you run into any issues regarding the products, you can contact Sastodeal for the warranty process.
Going forward Sastodeal will expand its range of products in the coming future. They will try to expand according to the early response to their Flipkart store. So, if there's a demand, we will definitely see varieties of new products.
If you want to order any products right now, just add any products that you like in the cart and simply checkout with your details. You'll receive a confirmation call for your order and your delivery will be scheduled accordingly.
Check out the Flipkart store at Sastodeal and let us know what you think about it.
READ NEXT: ePharmacy: The Story Behind Nepal's Next Pioneers in Digital Healthcare Solution