Sastodeal, one of the leading eCommerce sites in Nepal, has come up with Baseus Brand Day.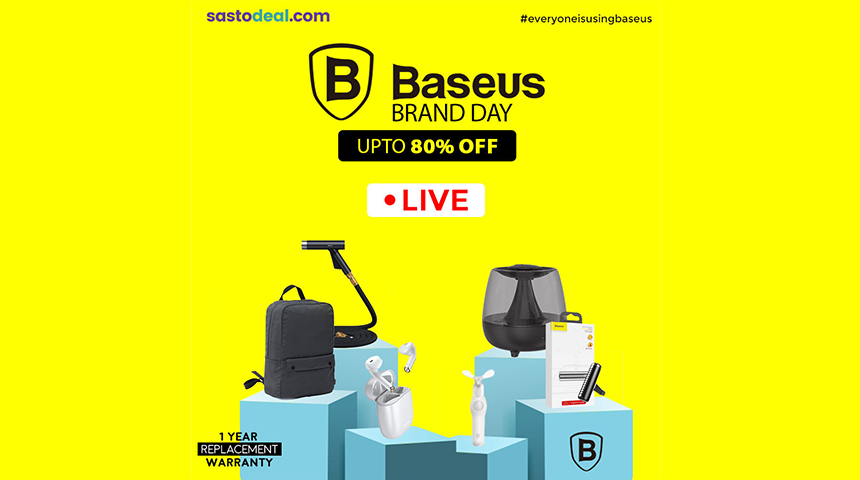 Like any other brand day, Sastodeal's Baseus Brand Day is an exclusive one-day shopping event where you can shop all the great gadgets and accessories from Baesus with special discounts and offers.
Founded in 2011, Baseus is a China-based consumer electronic company. The brand specializes in smartphone spare parts, home decoration, and car accessories.
Sastodeal's Baseus Brand Day
The Baseus brand day has already started and will last until today midnight.
You can get up to 80% of the available Baesus products. Furthermore, the company is also providing 20% minimum discount on the SKUs along with 1-year replacement warranty. 
Besides, discounts and offers, Sastodeal is also giving away one "Baseus Encok W04" wireless earphone to one of the lucky customers who will be purchasing Baseus products today.
Also, two of the Baseus products are listed for Buy 1 Get 1 Free scheme – check the BASEUS Encok Wire Earphone H04 and Baseus Mini USB Car Charger.
Baseus Brand Day – Best Deals
So, what are some of the best deals on the Baseus brand day? To make things easier for you, we have compiled a list of the heaviest discounted products. Let's take a look!
If you are in need of any audio, smartphone, or car accessories, make sure to check the Baseus products available on Sastdeal and make a purchase. There's no great time like this where you can buy the Baseus products at a discounted price with a year warranty, which is very rare for accessories.
READ NEXT: Get Ready Foodies! Bhoj Spring Carnival Begins Today: 200+ Restaurants Participating