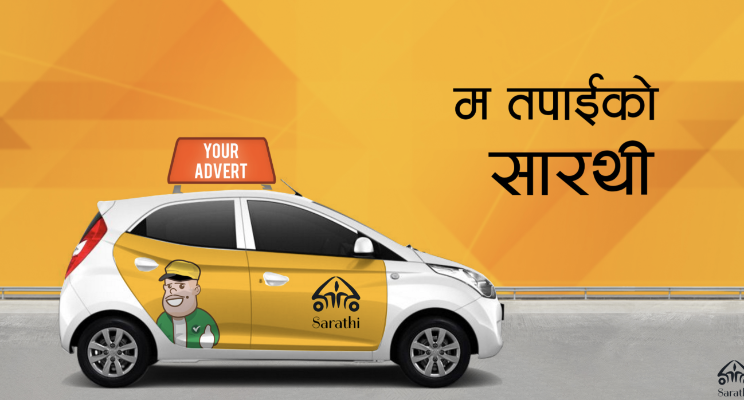 Sarathi, Nepal's emerging taxi service provider, is planning to launch its mobile app soon.
Talking about the upcoming mobile app, co-founder Ravi Singhal writes, "We will be launching the mobile app of Sarathi in the month of March 2018 and will dote to particularly discern your feedbacks and suggestion for the app."
Sarathi, that began its journey only in mid-2016 has already crossed 1,00,000 customer milestone. They have reached 50 cabs and around 100 drivers and are adding cabs and drivers everyday.
It is commendable that during the times of a one-click-service, Sarathi with its telephone service and website has managed to rise this fast in the Nepali market.
For this success, Singhal commended the Nepali community saying, "All we have achieved is because of the fortification from Nepali communities. We are inundated by our customer support, Nepali media has given us space that we had never imagined and the Government of Nepal has been more auxiliary then ever afore. We withal got a chance to enroll into RockStart Impact Accelerator program and it has brought a positive vicissitude in our company. We look forward to meet more people and learn more from such homogeneous programs."
Also, quite recently, Sarathi has started advertisement opportunity where advertisers can put their products and services for display on Sarathi's cabs and supposedly, reach 40 Lakh Kathmandu residing people directly.