They are here guys. Samsung Galaxy S10+, Samsung Galaxy S10, and Samsung Galaxy S10e are finally available for preorder in Nepal right now!!! To find the store nearest to you where you can prebook these phones, go to this site.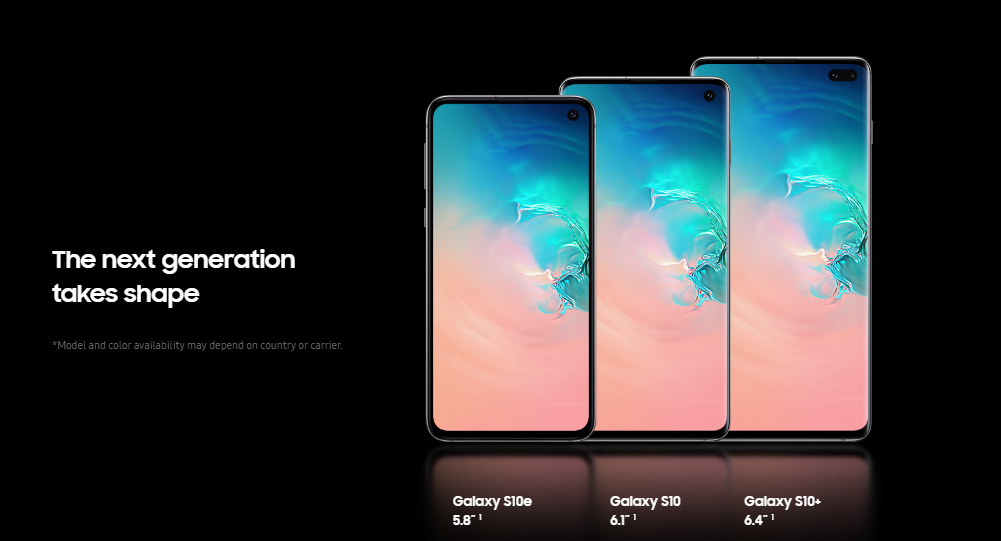 If you read tech news, you probably already know everything there is to know about the Galaxy S10 family that Samsung released just about a week ago. They have exemplary craftmanship and power inside them and tech reviewers have not held back their praise for these phone. For those of you who don't know I will recap a little about these phones in this article.
Samsung Galaxy S10 and S10+
Samsung Galaxy S10 and the S10+ are upgrades over the previous Galaxy S9 and Galaxy S9+. But unlike the difference between the Galaxy S8 family and the S9 family, the difference between S9 family and S10 family is huge. Samsung Galaxy S10 and S10+ have new punch hole screen. This means that the phones are now near full screen; they have over 90% screen to body ratio. This new design makes the phone look far more futuristic and attractive.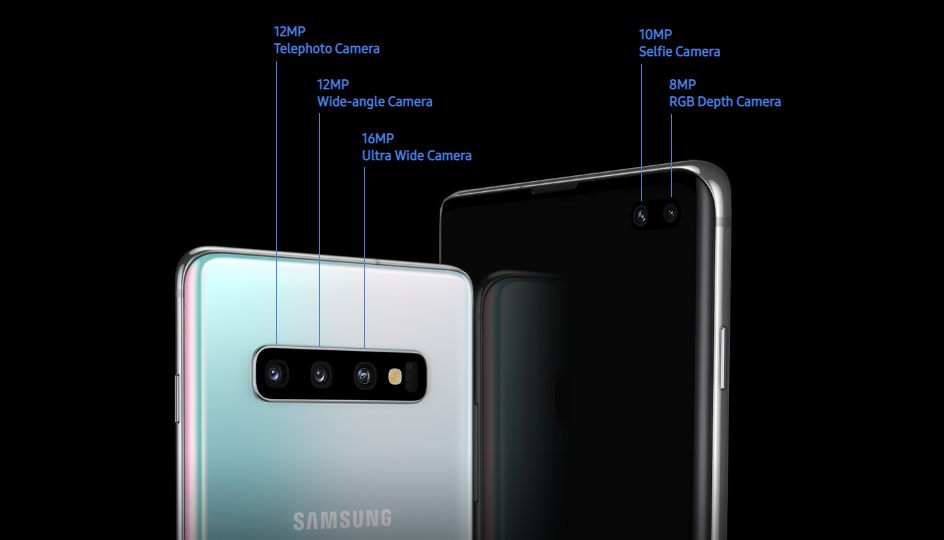 These phones also have new ultrasonic under-display fingerprint sensor, triple rear cameras, and reverse wireless charging feature. Of course, they come with updated processor, probably exynos ones in Nepal. They start with 8GB RAM and 128GB storage. The S10+ model goes all the way up to 512GB. So, yeah, these are very innovative and feature packed phones.
Samsung Galaxy S10e
Samsung Galaxy S10e is a different kind of phone. And it's my favorite of the 3. It doesn't have the fancy new ultrasonic fingerprint sensor; it has traditional, faster, fingerprint sensor embedded into the power button. It doesn't have triple rear cameras but comes with dual setup. It does come with the reverse wireless charging feature though.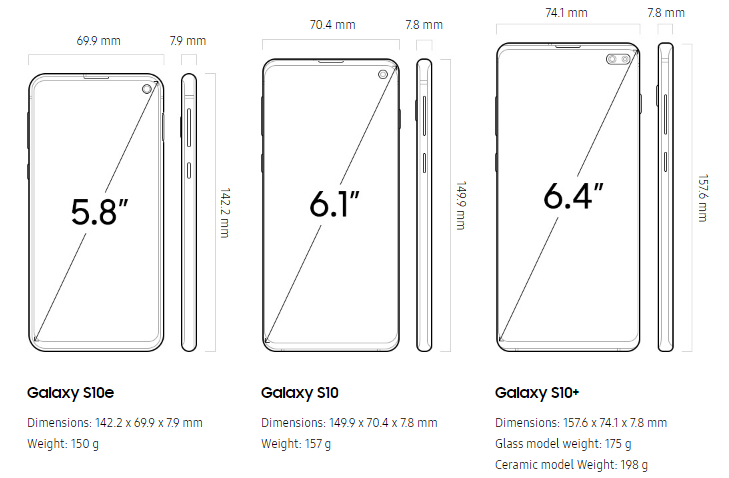 It's my favorite mainly because of its small 5.8 inch form factor which is ideal for one-handes use. It has the same processor and storage capacity as its larger siblings and the RAM is 6GB which is more than adequate for any task you may throw at it. The price plays a significant part in my liking towards this phone.
The prices
Samsung Galaxy S10 is available for pre-order at Rs. 110,900. It is available at 3 different color variants – black, blue, and white. Go for the white, that looks amazing. The 128GB version of the Galaxy S10 plus is available for Rs. 123,500; if you want the 512GB version, you will have to shell out Rs. 154,500.
But you get a ceramic back instead of the glass back of the 128GB version. Pretty fancy, isn't it? These prices are very good and closely match the international pricing of these smartphones. For the feature they offer, I can't complain.
Samsung Galaxy S10e: MRP Rs. 93,900/-

Samsung Galaxy S10: MRP Rs. 110,900/-

Samsung Galaxy S10+ 128Gb: MRP Rs. 123,500/-

Samsung Galaxy S10+ 512Gb: MRP Rs. 154,500/-
I don't like this
What I can complain about is the pricing of the S10e. I had so much hope that Samsung will not screw us with the pricing of the Galaxy S10e. But I was let down. This phone costs $750 dollars in the US but in Nepal, you have to pay Rs. 93900 for this phone. Samsung could have priced this phone at Rs. 85000 and made life difficult for phones like the upcoming OnePlus 7 but it didn't. This was a small let down.
Nice move, Samsung
But Samsung does make up for this pricing, at least in the pre-order phase. If you preorder any one of these phones, the Galaxy S10, S10+, or the Galaxy S10e, you are getting Galaxy buds worth Rs. 14,500 for free. That is an amazing deal and it more than makes up for the price of Galaxy S10e. There are additional benefits associated with pre-ordering these phones that you can see in the link that we shared at the beginning of this article.
REMEMBER
Don't forget, if you are thinking of buying these new phones, it is very wise to pre-order.