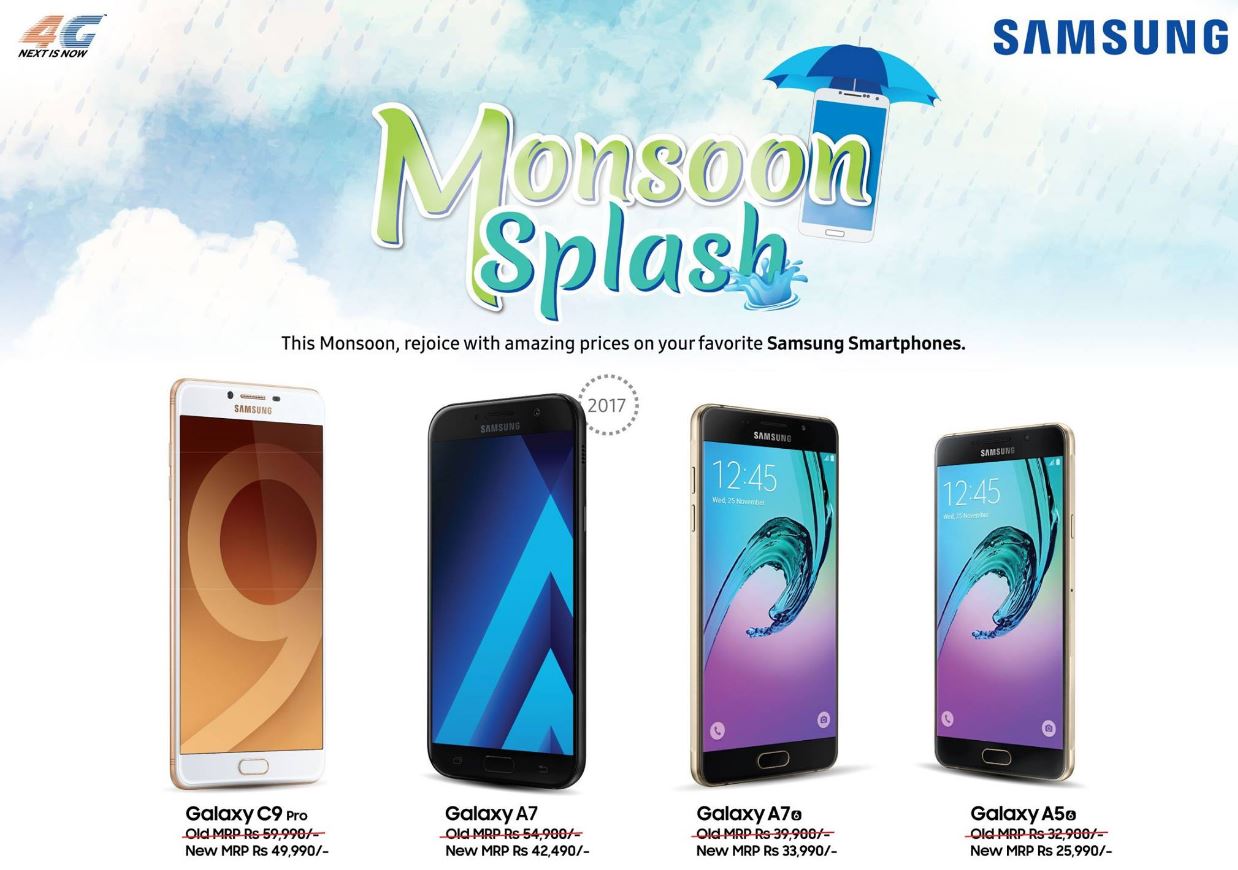 Samsung Mobile Nepal has started a Samsung Monsoon Splash offer. This is a seasonal offer by Samsung Mobile Nepal. What you get in the offer is some discount on four variants of recently released Samsung smartphones. The smartphones have a fair drop in their original price.
Samsung Monsoon Splash Offer
Galaxy C9 Pro – Rs. 49,990
Galaxy A7 2017 – Rs. 42,490
Galaxy A7 2016 – Rs. 33,990
Galaxy A5 2016 – Rs. 25,990
All of these are Samsung's mid-ranged phones that are getting the price cut. Galaxy C9 Pro gets a price drop of Rs.10,000, Galaxy A7 (2017) gets a price drop of Rs.12,410 whereas the Galaxy A7 (2016) gets a price drop of Rs.5,910. The last phone Galaxy A5 gets a price drop of Rs.25,990.
Opinion
The four variants have received a pretty impressive price drop. If you are the one looking to buy mid-range phones from Samsung, then this offer will obviously satisfy you. The phones are very popular midrange phone and with this offer, it's more affordable.
Personally, for the people who want to buy a midrange phone of mid specs Galaxy A5, Galaxy A7 (2016) should be good. But if you want top midrange specs than you can opt for the later version of Galaxy A7 (2017) or Galaxy C9 Pro, where both of them has a pretty good price drop.