It's official. Samsung Galaxy Note 9 is finally available for pre-order in Nepal. It's been only a few days since the Note 9's international launch and it is already ready to be available in Nepal. How cool is that?
The Galaxy Note 9 has two variants, the 6GB/128 GB variant and 8 GB / 512 GB variant, but in Nepal, we'll only get the 128 GB one. That's sad. Now we can't play Fortnite, PUBG, and FIFA simultaneously on my phone. (Maybe we can on the 6GB, we haven't tested yet.) And with only 128GB storage, we can't store all the files of our laptop into our phones now. But we'll have to adjust anyway.
But the sadness of the lack of the 8GB/512GB model will abate when you hear the price of the 128GB version. It's only 109900. If we convert USD into NRS today, the Note 9 will cost less in Nepal than in the US!!! While the phone is definitely not cheap, it does not add the 'Nepal tax' that so many manufacturers seem to add to their phones. That's a plus for Nepali consumers.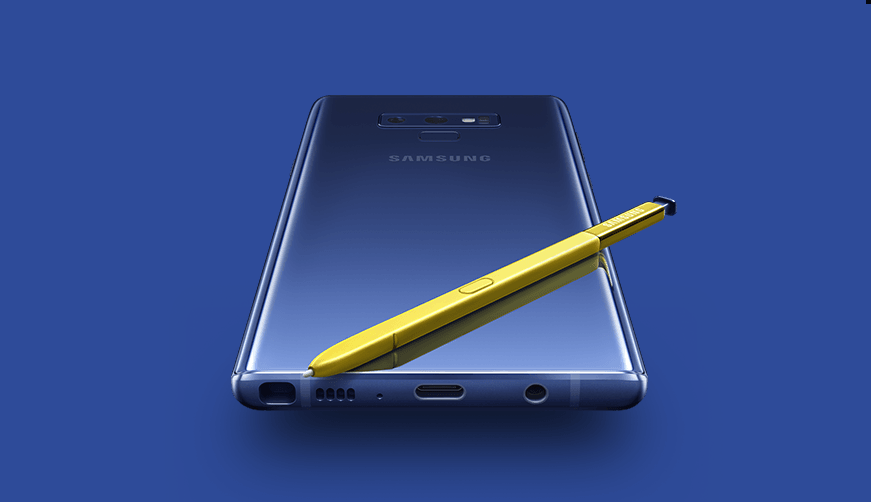 So, what's the benefit if you preorder instead of directly buying the phone? Here they are:

Free HDMI Adapter and Leather Wallet Cover or Add Rs. 10,000 and get Free HDMI Adapter and a 24-inch curved Samsung monitor
Breakage insurance for a year from Sikhar Insurance
18000 MB free Ncell data (2000 MB data for 9 months)
Galaxy Gifts on Turkish Airlines, KGH property, Labels, Ace Travels, Vayodha Hospitals
You might also win these things through lucky draw:

Business class Round trip ticket by Turkish Airlines
Night stay for a couple on BB BASIS AT KGH Pokhara
Rs. 10,000 worth package from Let me in for 2 winner
Samsung Gear Fit 2 Pro for 2 winners
How to Prebook Samsung Galaxy Note 9 in Nepal?
To pre-book the note 9 go to note9prebooking.com. If you still feel like waiting and giving up on all the above benefits, you are welcomed to do so. But, you'll only be able to buy the Note 9 from physical stores from 31st Aug. Also if you can't decide if you should buy this phone or not, read our article on the Note 9.
The Note 9 is available in 3 different colors in Nepal: Black, Ocean Blue, and Copper. All of these colors look unique and you can't go wrong by picking any one of these. The blue version has a surprise inside it though. The S-Pen is yellow in the Blue Note 9 while it matches the color of the other models. We didn't know a combination of Blue and Yellow could be so striking until Samsung showed it to us.