True North Associates, a private equity and venture capital firm based in Nepal, signed an MoU with Sajilo Marmat Sewa, a service startup in Nepal, to invest NPR 100 million on March 4, 2022.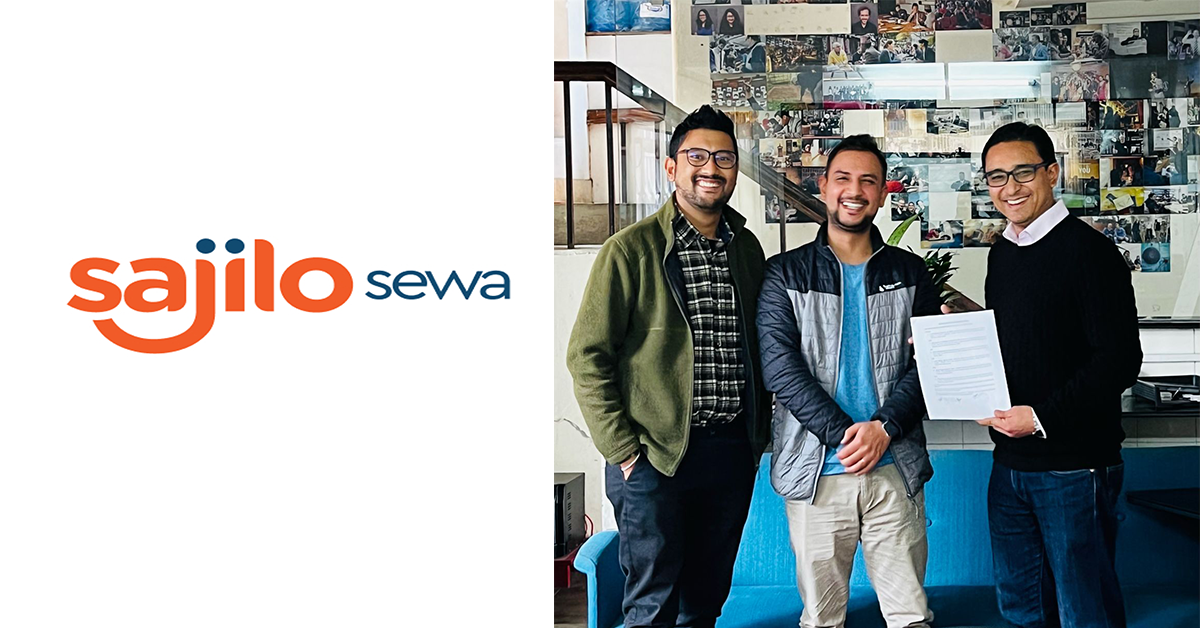 Following the signing of the MoU, the service company announced its rebranding as Sajilo Sewa, with a new logo and added services. The startup revealed its new logo and name on March 29, 2022.
Sajilo Sewa is a home and corporate service company established in June 2017. The business provided repair and maintenance services for plumbing, electrical, computers, networking, printers, home appliances, air conditioning systems, carpentry, home improvements, false ceilings, waterproofing, parqueting, and masonry.
With the rebranding, the Nepali word "Marmat," which translates as "repair," has been dropped from the company's new name. This was done to indicate that the organization is now offering a broader range of services in addition to repairs.
The recently added services include pest control for corporates and households; home/office/tank cleaning; and aluminium, UPVC, and glass partition and repair.
Plans ahead
Sujeet Regmi, co-founder of Sajilo Sewa, told TechLekh that the company is planning to come up with more new services in the future. He mentioned that the company is preparing to introduce beauty and photography services on its platform.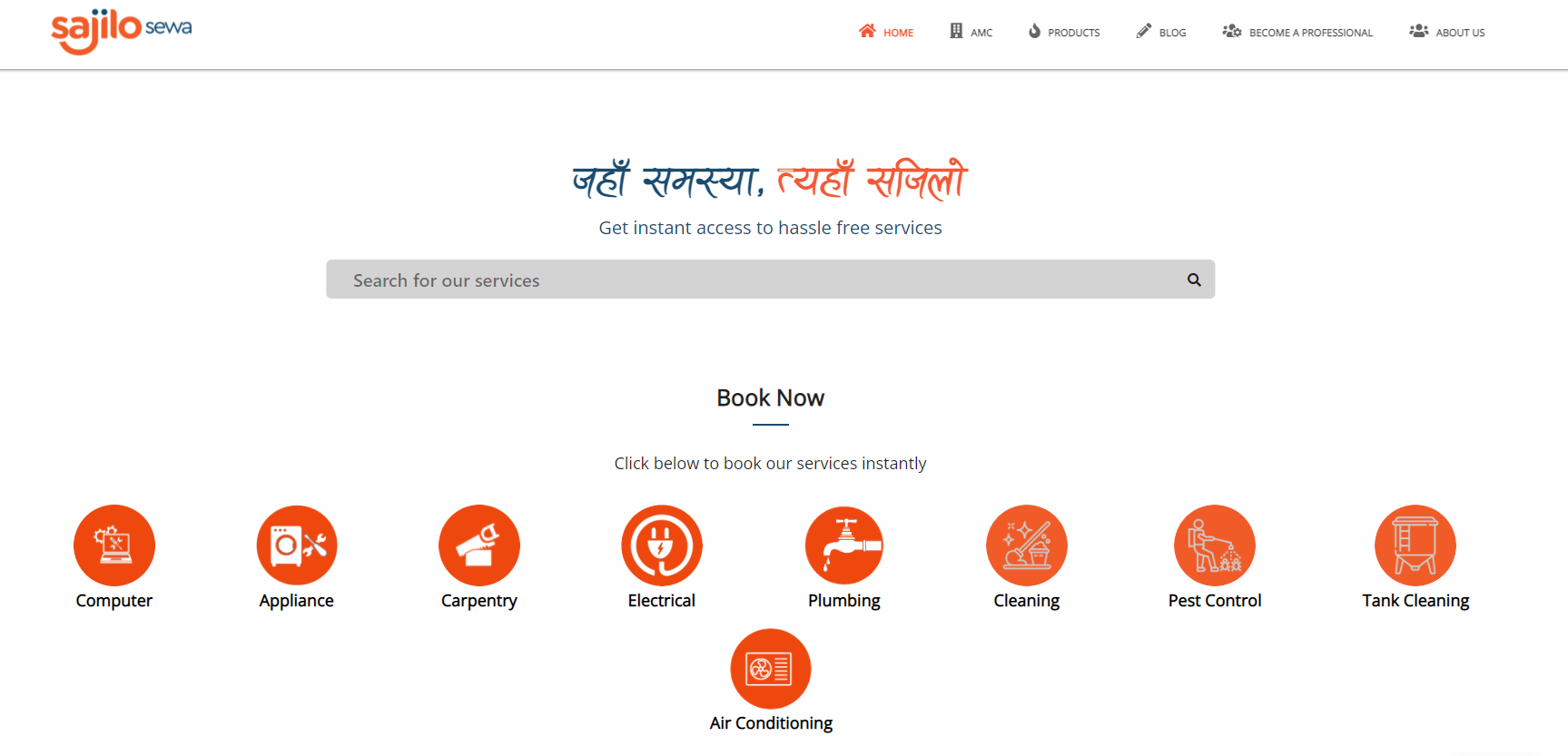 Sajilo Sewa also plans to launch a mobile application by the end of May. It is also planning to expand geographically. Currently, the company offers its services in Kathmandu, Lalitpur, and Bhaktapur only. In the coming year, it plans to provide its services to an additional five major cities in Nepal.
Regmi said that finding a quality expert is a major issue at the moment. He said that individuals who have received training from institutions are also unprepared for the job market.
ALSO READ: AI Startup DocSumo, Co-Founded by Nepali Founder, Raises $3.5 Million Funding
"What we've found is that even those who have received 6- or 12-month training from CTEVT (Council for Technical Education and Vocational Training) are not market-ready," said Regmi.
To address this issue, Sajilo Sewa plans to establish a training centre. It aims to equip individuals with soft and hard skills training in order for them to satisfy the service standards set by Sajilo Sewa. Sajilo Sewa intends to employ 5000+ skilled professionals.
Services
The service provider primarily provides maintenance services to households and businesses through annual maintenance contracts (AMCs), but also provides on-call support. Sajilo Sewa is offering AMC packages for only electrical, plumbing, computers, and air conditioning (AC) systems for now.

According to Sajilo Sewa, the startup has executed over 30,000 bookings and signed annual maintenance contracts with more than 100 corporate clients, including Dabur Nepal, Sipradi, Nepal Tourism Board, ACTION AID, and Bottler's Nepal.
The company has over 250 service experts available to provide on-call services in addition to its 28 full-time employees, according to Regmi.
How it Started
The company was founded by three co-founders: Sujeet Regmi, Kawish Shrestha, and Pukar Acharya.
Shrestha and Regmi did their MBA degree together at Kathmandu University School of Management (KUSOM). The company started as a class project. The duo then competed in and won College Idea Hunt, a business idea programme organized by Idea Studio Nepal. As a winner, they got selected to be incubated at the Idea Studio Season 2.
Pukar Acharya, an electrical engineer, later joined the team. And, after realising that the business was feasible and receiving encouragement from mentors, the trio officially launched the company in June 2017 under the name "Sajilo Marmat Sewa."
Initially, the startup only offered plumbing and electrical maintenance services. Now, they offer more than ten services.
READ NEXT: Team Ventures Invests $250,000 in an AI-based Health-tech Nepali Startup Wiseyak