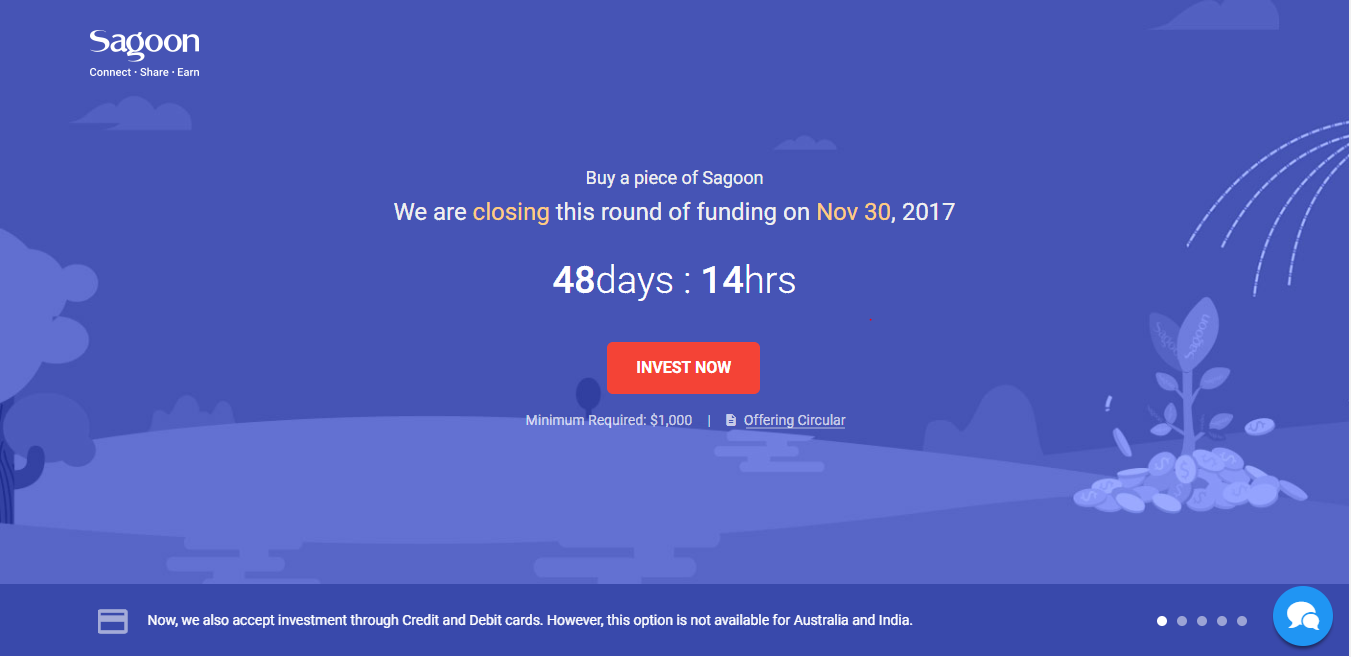 Social commerce website Sagoon is closing its second round of funding on November 30, 2017. And after this, it plans the launch of its mobile app in the second week of December.
Sagoon is offering Class C common stock at $23 per share; the minimum investment required is $1,000. Interested people can make investment though credit/debit card, ACH, wire payment, or cheque.
About Sagoon
Sagoon Inc. ("Sagoon" or the "company") is a Delaware corporation that operates www.sagoon.com, a social media platform.
Sagoon intends to generate revenue from advertising and the sale of gift cards and coupons. Its anticipated sources of revenue are social smart card, smart banners and display ads.
Currently, Sagoon is used by over 888,873 users* from more than 61 countries. The largest number of users is from Nepal, followed by India and the United States. The average time a single user spends on Sagoon is 3 minutes and 30 seconds; this insight into engagement is really impressive when compared to other social sites.