If you have a feasible and versatile business that is looking for an investment to scale up and you are a yearning entrepreneur who is headed to have a social impact in Nepal, then make sure you apply to Rockstart Impact, Nepal's first business accelerator program giving a global development investment to Nepali business visionaries since 2014.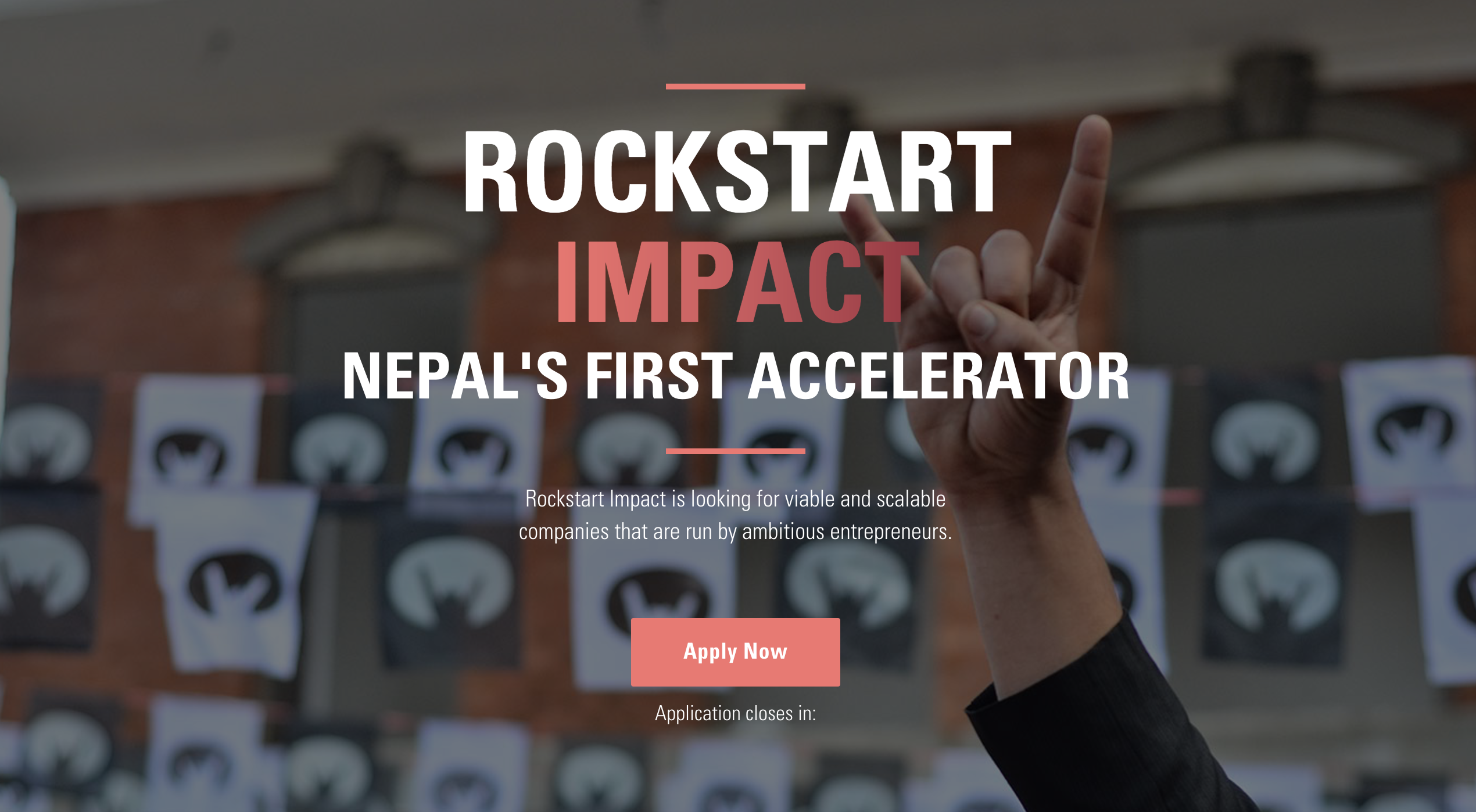 WHAT IS ROCKSTART IMPACT?
Rockstart Impact is an business accelerator program that chooses 10 high potential and eager Nepali organizations and prepares their investment in 100 days. The program offers the organizations with guiding from local and global experts that are included and committed to give hands-on support and opportunities to build networks.
WHO ARE THE ACCOMPLICES?
Rockstart Impact works with two experienced accomplices:
One to Watch, a Dutch asset management company which has been in Nepal since 2011, overseeing investments for the benefit of impact investors.
Rockstart, one of Europe's top accelerators known for its 3 effective programs in Amsterdam acquires its learning and expertise to Nepal on the most proficient method to effectively run an accelerator.
WHO CAN APPLY?
According to them, the perfect candidates are those who have the following qualities:
Proven Entrepreneurial Experience
Seeking Investment to scale their business
Innovative plan of action ideally in sustenance/farming, clean vitality or well-being division
Available to go to the full 100 days
So, if you are interested, hurry up and apply. In order to apply you can follow the link below.
Apply now: https://www.f6s.com/rockstartimpact2016/apply
Deadline for the application:  November 1, 2016