Nepal Telecommunication Authority (NTA) is studying the possiblity to assemble and refurbish mobile phone sets. The Authority has decided to take this step following the rising number of mobile phone demands in the country.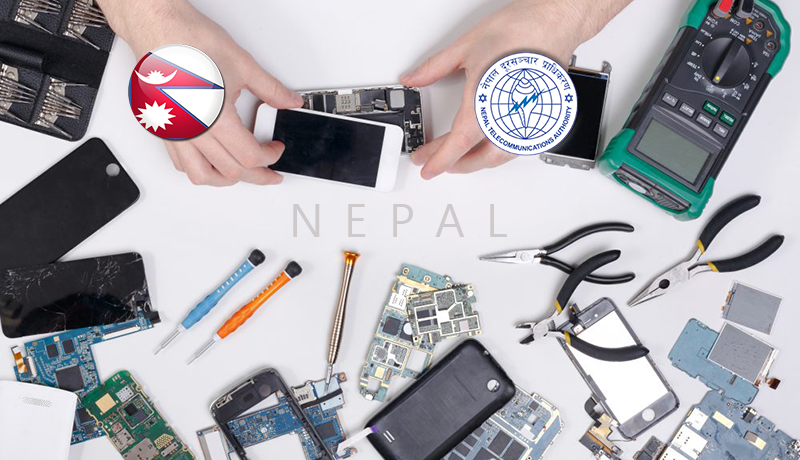 According to the Department of Customs, around 7 million sets of mobile phones worth Rs 36.90 billion were imported in the last fiscal year 2020/21. On average, consumers in Nepal upgrade or change their smartphones every 3-4 years.
According to a consultation report of NTA 'Assembly and Refurbishing of Mobile Handsets in Nepal,' there are three crucial reasons for refurbishing and assembling phones. A widening gap in the export and import, depletion of valuable foreign reserve and accumulation of electronic waste are the causes.
Refurbishing mobiles in Nepal
According to a report, the refurbished and used mobile phones market witnessed a Compound Annual Growth Rate of 8 percent between 2015 and 2020. The market is expected to grow at a speedier rate, according to various global reports.
The biggest perk of buying refurbished phones is that people will get to buy phones at a lesser price. These used phones are sold at a discounted price.
"Mobile Refurbishing already exists in the informal market, we just want to take it to the formal market," says Min Prashad Aryal. We will list various criteria to maintain the standard of refurbished phones, says Aryal.
Refurbishment is the process of enhancing the existing condition of a product to add value to second-hand phones and resell in the market.
"The demand for secondhand refurbished phonies is high around the world. So, instead of importing new products for which we have to use the forex reserves, refurbishing phones can help to meet the increasing demand," says Aryal.
According to the NTA report, Refurbishing phones will have a positive economic effect by reducing imports and also helps in e-waste management as it helps to increase the lifespan of the phone.
"The government and private sector players will encourage the consumers to resell their old phones instead of keeping it idle at home," writes the report.
The collected second-hand phones will be categorized into different types.
Defective and scratch units: These are the old and obsolete phone sets which have no market demand. These units will be used as a source of replacement parts for repairable sets.
Need Repair Units: These phones will require repair and parts of defective and scrap sets will be used to bring it to beneficial value.
Working condition sets: These sets are fully functional and are in working condition. They require small refurbishment.
Authencity of purchase, double VAT, duties on parts are some of the challenges in the refurbished phone market, says Aryal.
"WE are studying on all these challenges. Our role would be to advise the government on policies and regulate the industry," he says.
Sanjay Agarwal, vice-president of Mobile Phone Importers Association (MPIA) has welcomed the phone sets refurbishing plan of NTA.
Mobile phone dealers and consumers share that refurbishing mobile sets will extend the product's lifespan and also reduce the environmental impact.
Assembling phone sets in Nepal
Apart from Refurbishing mobile sets, NTA is also planning to establish a mobile set assembly plant.
Director at NTA Aryal shares that the authority has started studying the possibilities of assembly and has been taking feedbacks from concerned stakeholders.
"In the case of Assembly plants, it is vital to bring industry supportive financial policies to make the industry commercially viable and attract foreign investors. This would be mainly done through favorable trade agreements with other countries, sustainable tax systems and government incentives," writes the report by NTA.
According to MPIA vice-president Agarwal, an assembly plant is an unrealistic plan for a small market like Nepal. "The mobile import was surged due to increasing trend of online classroom and zoom meetings during the lockdown. This is a temporary rise in import," he says.
He views that there are a lot of challenges including FDI policies, taxation policies and export potential. "For a small market like Nepal, assembling a mobile set is not a practical option," he shares.
ALSO READ: Sanjay Agrawal, VP of MPIA talks about 'State of Grey Phones in Nepal and MDMS'