There are so many options to consume media, play games, and use apps that it can sometimes be overwhelming when considering all the potential choices on offer.
From Roku to Apple, Google, to Amazon, there isn't a major tech company out there that isn't trying to steal a piece of the content streaming market and position themselves as the market leaders.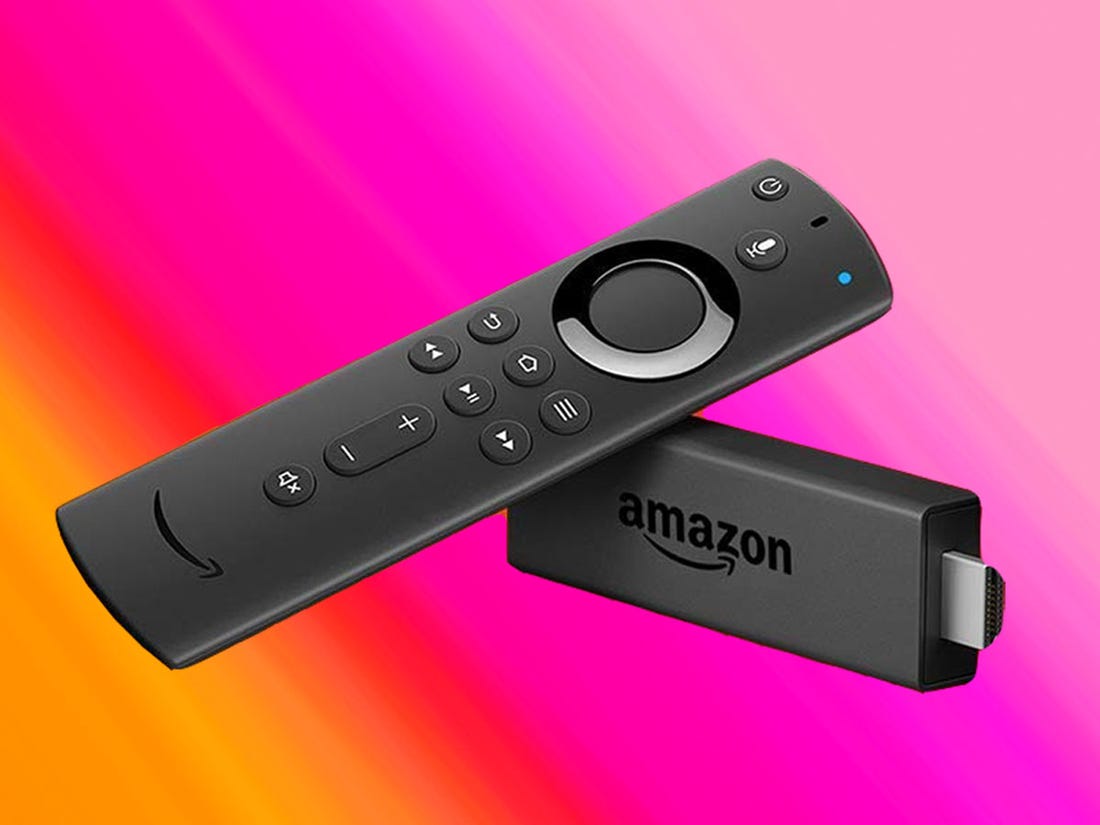 Many of these mega-corporations have excellent products that allow multimedia streaming, but to my mind, nothing can beat the original and much-copied Amazon FireStick .
Versatile, intelligent, and extremely user friendly, these devices are some of the most affordable on the market and offer the best value for money when considering their massive list of features and functionality.
The Amazon FireStick has a considerable amount of benefits when compared to its competitors, but in this article, we will cover just five of the most prevalent positive features that can enhance your streaming experience.
User Friendly 
One of the most positive features of the Amazon FireStick is its exceptional user-friendly design and functionality.
Incredibly easy to set up, this streaming device doesn't require you to read copious amounts of instructions and guides prior to use.
Merely insert the stick into your HDMI TV via its USB port, and with the FireSticks WiFi capability and Bluetooth remote, follow the simple setup process and sign in to your Amazon account.
With minimal setup and an easy to understand remote, the FireStick allows users to jump straight into watching their favorite shows, listening to music, or accessing other streaming services like Netflix.
Multi-use
The FireSticks' ability to be able to access other streaming services is just one of the many excellent uses that make this such a great product.
Long gone are the times when you would need separate devices to listen to music, watch movies, or stream the latest tv series.
With the Amazon FireStick, users now have all this functionality at just the touch of a button.
By instantaneously connecting to your Amazon account, you will have access to all your previously purchased content, whether that be music, films, or tv series.
You can even access pictures you have previously uploaded via the Amazon Cloud Service.
Access to Amazon Prime
If you are already an Amazon Prime member and decide to purchase an Amazon FireStick, your FireStick will come preregistered to your account, and you will have immediate access to all your Prime content straight away.
Obviously, this comes with additional benefits as not only does Amazon Prime allow you access to their extensive content library but also allows access to Amazon Originals.
Amazon Originals are tv shows and movies that have been specifically created by Amazon and are only accessible to Prime users.
Additionally, through Amazon Prime, you will have access to any sports that Amazon has purchased, ranging from football, soccer, tennis, and many more.
Additional Apps
As has also been mentioned, Amazon FireStick also allows users to access many other streaming services and various different content providers through its extensive list of apps.
If you want to access all your favorite shows that are scattered and provided via multiple different providers, you can use Your Amazon FireStick as a content hub for easy access.
Netflix is of course, available, but even other more select service providers such as ESPN and HBO can also be accessed via the FireStick, although it is important to note that these and several other streaming services will come at ana additional cost.
However, if your goal is to unify all your various streaming services and content providers under one system, the Amazon FireStick is easily capable of being that content hub.
Games & Music
In addition to your previously purchased music, the Amazon FireStick also allows you to purchase all the latest music and even access top of the range games.
If you are into retro games, you can access a whole selection of the best and most well known retro games via the Amazon FireStick and enjoy hours of fun.
From Sega to Nintendo, early PlayStation, and even the legendary Atari games, users will have the ability to play these classics and essentially turn your TV and FireStick into a games console.
If multiplayer quiz games are more your thing, then you can access games such as Hangman, Who Wants To Be A Millionaire, and a whole list of great general knowledge quizzes.
In conclusion, the Amazon FireStick is an easy to use, innovative and versatile streaming device that not only allows you access to your previously purchased content but offers you the opportunity to expand your range of music, movies, games and streaming services.
Exceptionally well priced, given its incredible functionality, the Amazon FireStick allows users to collate all of their favorite content in one handy content hub and can literally provide hours of fun, entertainment, and stimulation.