Picovico is a cloud-based instant video creation platform that creates videos from your photos, texts, and video-clips. With this tool, an user can create lively, lightweight, low cost and personalized video. This tool is very easy to use and is also available on Android platform.
Picovico is a product of Janaki Technology, a Value Added Service (VAS) provider company which is also behind popular products such as Khalti, a digital wallet for Nepal and Sparrow SMS, one of the leading SMS VAS providers in Nepal.
Founded in 2012, it has over 60,000 users on mobile and over 2,00,000 users in total who've used the product in the cloud.
Picovico is completely free for personal use which allows users to create slideshow videos with everyday photos. To create specialized videos for professional use and SMBs (small and midsize business), users have to subscribe to the professional plan. Under this plan, the user has to pay $16.67 per/month (paid annually).
Picovico Exclusive Season Deal
---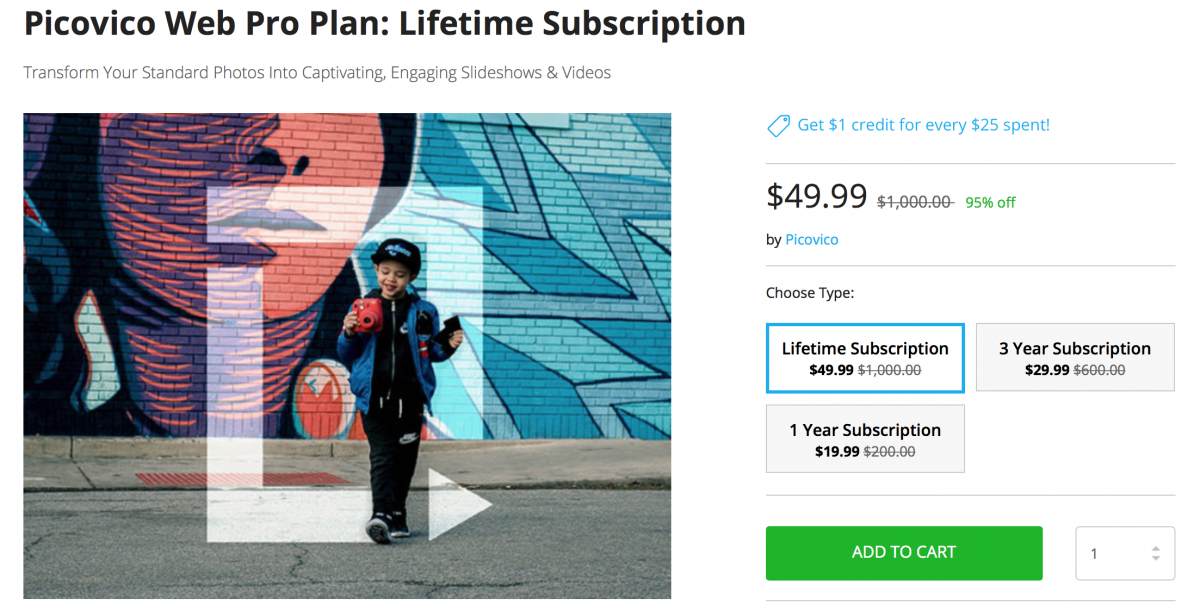 Picovico has been continuously working on satisfying the users. It has been upgrading its websites and adding new features time and again. In its recent update, the startup has completely revamped its platform for the user's convenience.
With the same mindset, this festive season, Picovico has come up with the 'Season's EXCLUSIVE – LIFETIME OFFER!'.
The offer delivers a lifetime subscription worth $1000 at just $49.99. Along with this offer, there is 3-year subscription worth $600 at just $29.99 and 1-year subscription worth $200 at just $19.99.
All the features available on the professional plan are available at a fraction of the cost for LIFETIME!
The offered deal is approximately 95% less than the original plan. These deals are made available through StackCommerce platform so you can take advantage of this offer from Mashable Shops and The Next Web Deals.
This might possibly be the first time any business companies in Nepal have had their product offers listed on StackCommerce.
Grab the offer while you can and enjoy beautiful and engaging video with Picovico!