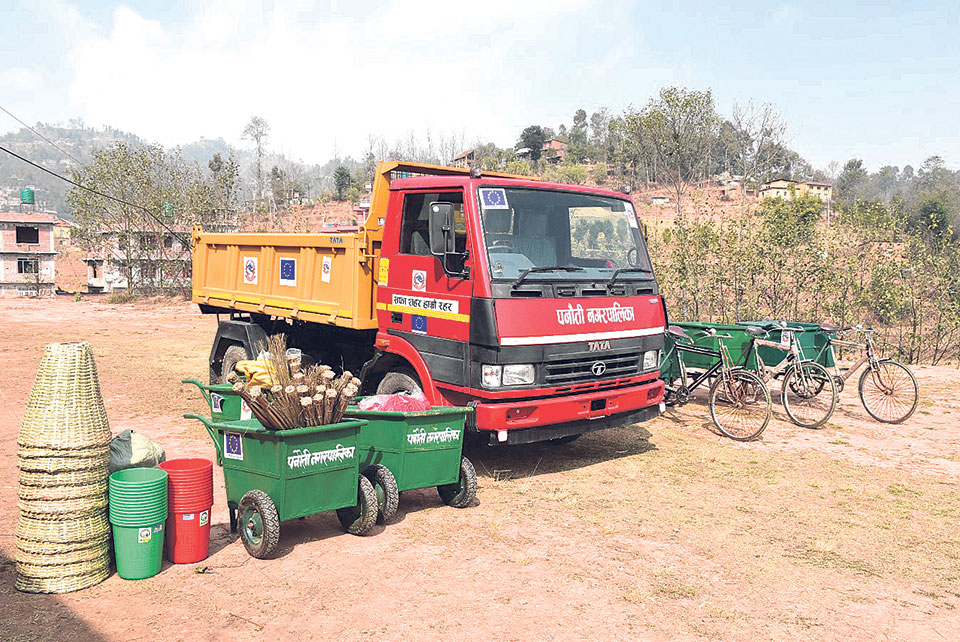 Panauti Municipality, with the support of some locals and NGOs, is taking lead for managing garbage and also creating garbage-based income generation opportunities, reports My Republica.
The Details:
Considering the major challenge of garbage management, Panauti Municipality has taken the initiative to make itself a green haven.
The municipality is adopting the scientific way of garbage management and also generating income.
Organizations like the IUCN and Women Environment Preservation Committee (WEPCO) have been working in the field of garbage management in the municipality for some time.
The municipality is also working on providing tools and training to locals to segregate degradable and non-degradable wastes.
Eight groups of over 100 women have been provided with garbage management training. These women will further spread the knowledge in the locality.
What they are saying:
According to Panauti's Mayor, Bhim Neupane, the green belt will be developed in Punyamata and Rashikhola corridor areas, management of community forests will be improved, open zoo, entertainment parks, and low lands will be equally promoted.
 "We are developing several working models in this regard. We will be testing them and adopt the model that suits our needs and resources. We look forward sharing our experience with other municipalities as well in the future," Neupane stated.
He informed that the locals have expressed full support for the campaign.