All monetizing audio-visual content creators and any income generated abroad received in Nepal will need to pay 1 percent advanced tax.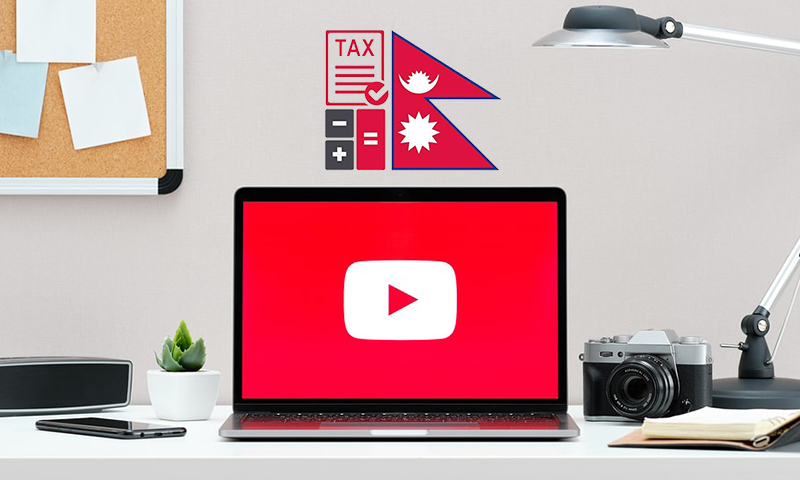 Finance Minister Janardhan Sharma announced this amid the ordinance budget on September 10, Friday.
Tax Rules for 2021-22 mentions that if any person received payment in foreign currency for providing software and other electronic facilities outside Nepal, BFIs and Money Transfers shall deduct advance tax of 1 percent.
Fuzziness about Online Income Tax in Nepal
It is not yet clear whether the taxation will be limited to audio-visual content like YouTube or will govern the overall electronic medium.
During the announcement, Sharma said that the government will deduct one percent TDS before the payout on the total amount. The detail on the taxation procedure is yet to come.
ALSO READ: Namaste Pay App Launched: Supports Offline Payment, Lacks Proper Testing
According to Laxman Humagain, chairperson of Advertisement Board, they haven't received any further detailed document regarding the taxation from the government.
"Let's see if we receive any further document by this week," Humagain shares with TechLekh.
Despite criticism from experts regarding the unrealistic plans, the government representatives have been talking about issues like social media registration in Nepal, bringing social media advertisements under taxation on various public platforms.
But, these issues have been limited to announcements and no further documents regarding the procedures are available till now.
READ NEXT: NTA Studying the Possibility of Refurbishing and Assembling Phone Sets in Nepal