Nepal Prime Minister K.P. Sharma Oli went for a three-day visit to India and reached the agriculture university in Pantnagar on 6th April, Sunday. The purpose of his visit was to seek assistance from the Uttarakhand-based G B Pant University of Agriculture and Technology to modernize agricultural practices in Nepal, reports The Indian Express.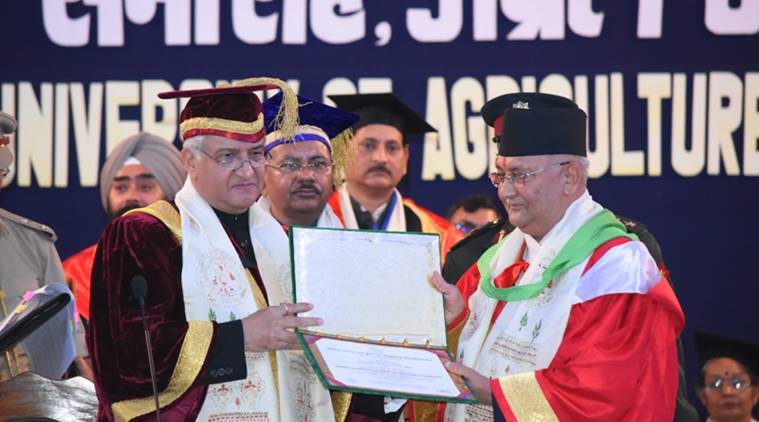 The Details:
During his visit, Oli was conferred Honorary Degree of Doctor of Science by Uttarakhand Governor K K Paul.
According to an official statement by the Uttarakhand government on Oli's Uttarakhand visit, during Oli's visit to the university's Seed Breeding Production Centre, he was informed about the process of production of "famous breeds of seeds at Pantnagar". He was also informed about the production of organic seeds.
What they are saying:
While at the university Oli said that Nepal, which is an agrarian economy, had not been able to modernize its farming practices. Adding, "while two-thirds of Nepal's over 29 crore population was dependent on the agriculture sector, the sector contributed to only one-third of Nepal's economy."
Oli also added, "Two agriculture universities have been set up in Nepal but both are in their initial stages… to strengthen them, there is a need for taking assistance from the Pantnagar university. Besides, there is also need to establish a rapport with India and Pantnagar varsity for research and faculty based exchange programmes."