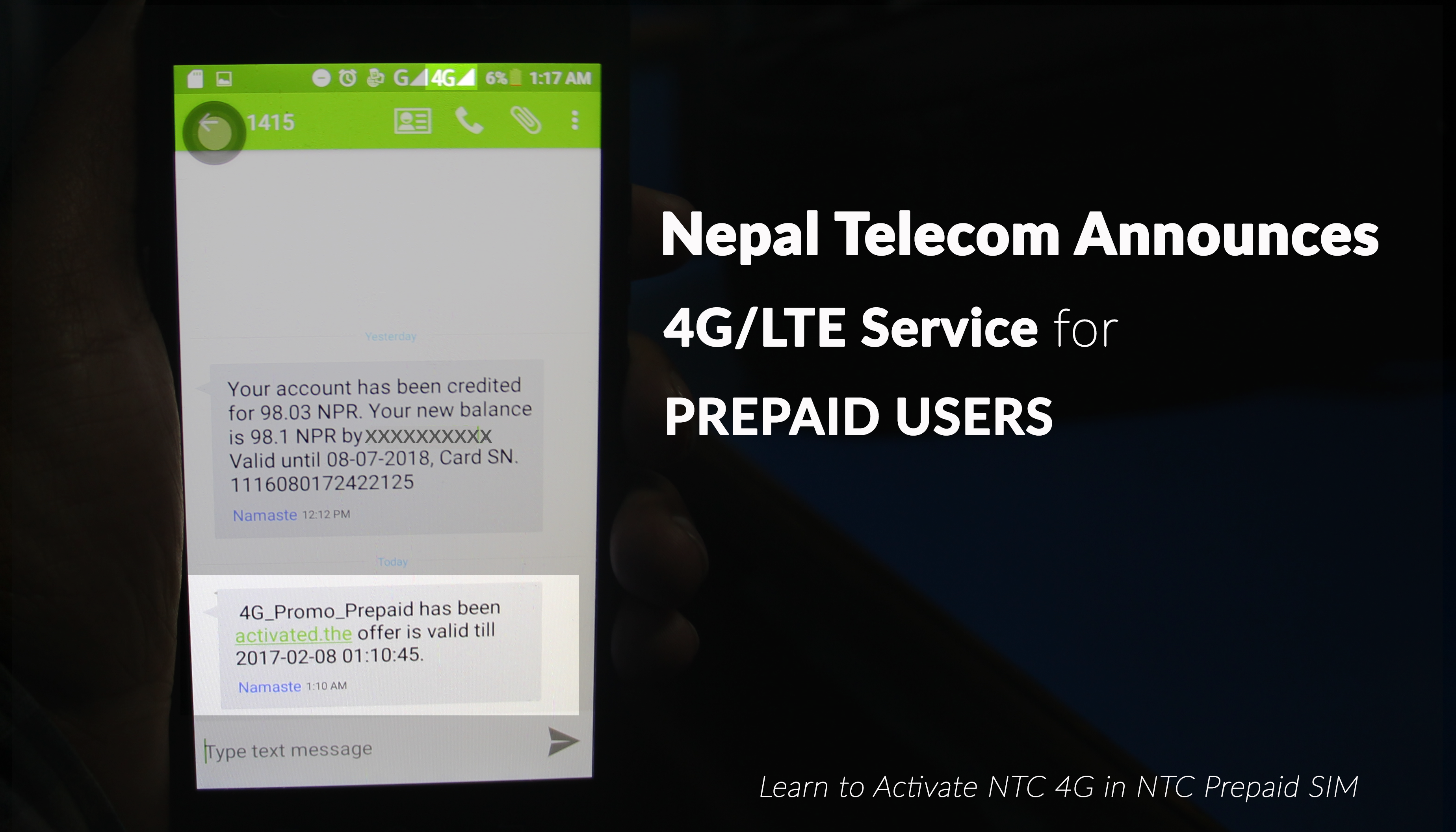 Nepal Telecom (NT) has announced the launch of NTC 4G service for Prepaid users today. The 4G service was first launched a month ago on January 1 and only was made available to the Postpaid users.
How to Activate NTC 4G in NTC Prepaid SIM
To activate 4G service on your smartphone, you need to dial *444# and press 1 to activate. You will get a message from 1415 about the successful activation of NT 4G service for your NTC prepaid SIM. The activation of the 4G service for NT prepaid users is free and the data tariff is Rs. 1 per MB.
Since all the smartphone does not support 4G/LTE service, NT prepaid users need to have a 4G/LTE supportive smartphone to use the 4G service. Also, older NTC SIM cards might not activate the 4G service even if the smartphone is 4G/LTE supportive. In this case, the users might need to get a new SIM card for their number from nearby NT office.
If you have any questions regarding NT 4G service, feel free to ask it in the comments section below.