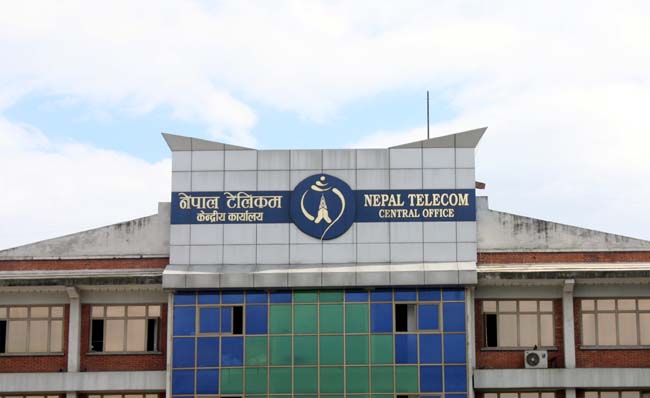 Nepal Telecom(NT), the government-owned telecom company, has been successful to provide telecom services in 10 different remote areas of the country using NTSAT terminals.
Since the upcoming provincial and house of representative elections is about to close, the government had asked NT instantly manage the services in all the unconnected areas.
NT started its work about two weeks before, and now 10 areas in four districts; Darchula, Jumla, Kalikot, and Humla, have operational telecom services.
The 10 areas are Byas Nagarpalika, Naugadh Nagarpalika, Api Himal Village in Darchula, Kadka Sundhari Gaupalika in Jumla, Mahawai Gaupalika in Kalikot, and Changkheli, Kadakot and Karpunath of Humla. Among them, Changkheli of Humla is the last one to get the services.
NT also installed telecom equipment in Huti, Dhuligada, and Khandeshwori of Darchula, Bumramadi chaur of Jumla, Patamghat, and Odankhu of Kalikot, Maila, Meghpa, and Simasta of Humla. They sometimes even used helicopters to transport the telecom equipment there.
Telecom services in these 10 places will not only make it easy to provide different government services but also help the people in the region.
As per Nepal Telecommunication's Goal "Nation Building Our Aim" Satellite Services Directorate has massively embarked upon installing 350 nos. of NTSAT terminals in remote VDC's of the mountainous and hilly district of the country. Purchase of another 200 NTSAT terminals is in pipeline under II lot.
---
Editors Recommendations
Reall all the latest tech news on TechLekh. Stay updated!