Can you transfer me some balance? This is quite common between friends and family. Isn't it? Well, friends & family are what we need during a pinch. But now you can do more with NTC. From now on you can send Voice Pack, Data Pack, and SMS Pack to others as a gift pack.
This is a new feature that is available through NT app. This mobile allows you to easily send data packs, SMS packs, and voice packs to whoever you want.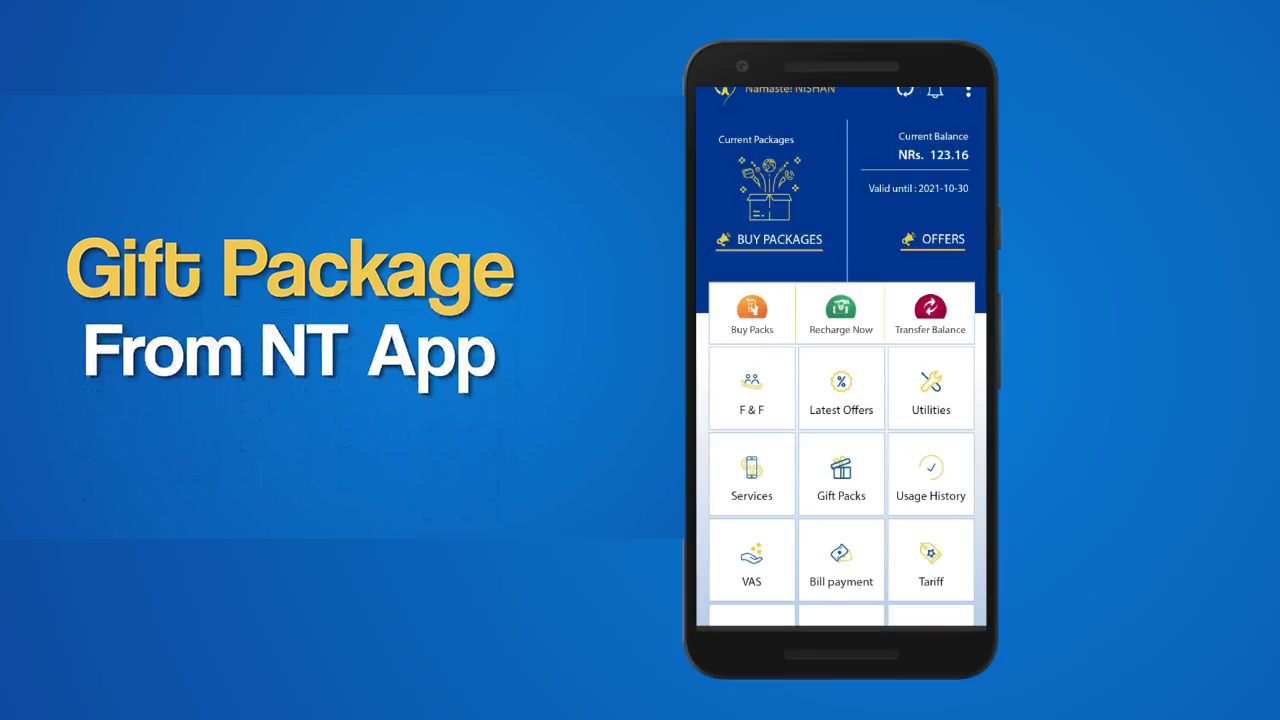 How to Do It?
Well, it's very easy. For starters, just download the NT app from the play store or app store then follow the steps:
Open the NT App.
If you haven't registered yet then register and log into the app.
On the Home screen, you will find an option named "Gift Packs".
Tap on the "Gift Packs" option.
Choose a gift package and enter the mobile number of the recipient.
That's it. Done! Check the video down below for more clarity.
It's quite easy to use this new feature. You can easily send any subscription services to your friends and loved ones. If you are unknown to NTC's app then you should know that it has lots of other features as well. Subscription of various services, balance check, recharge, and balance transfer are some of them.
Well, you can also check usage history and pay bills of your Landline/ADSL/FTTH. Among the top three network operators, NTC's app is definitely more resourceful.
So, are you generous enough to gift subscription packages to your friends? Well, not me!